A look at the career-defining moments of Major Dhyan Chand
A look at the career-defining moments of Major Dhyan Chand
Oct 17, 2019, 01:58 pm
2 min read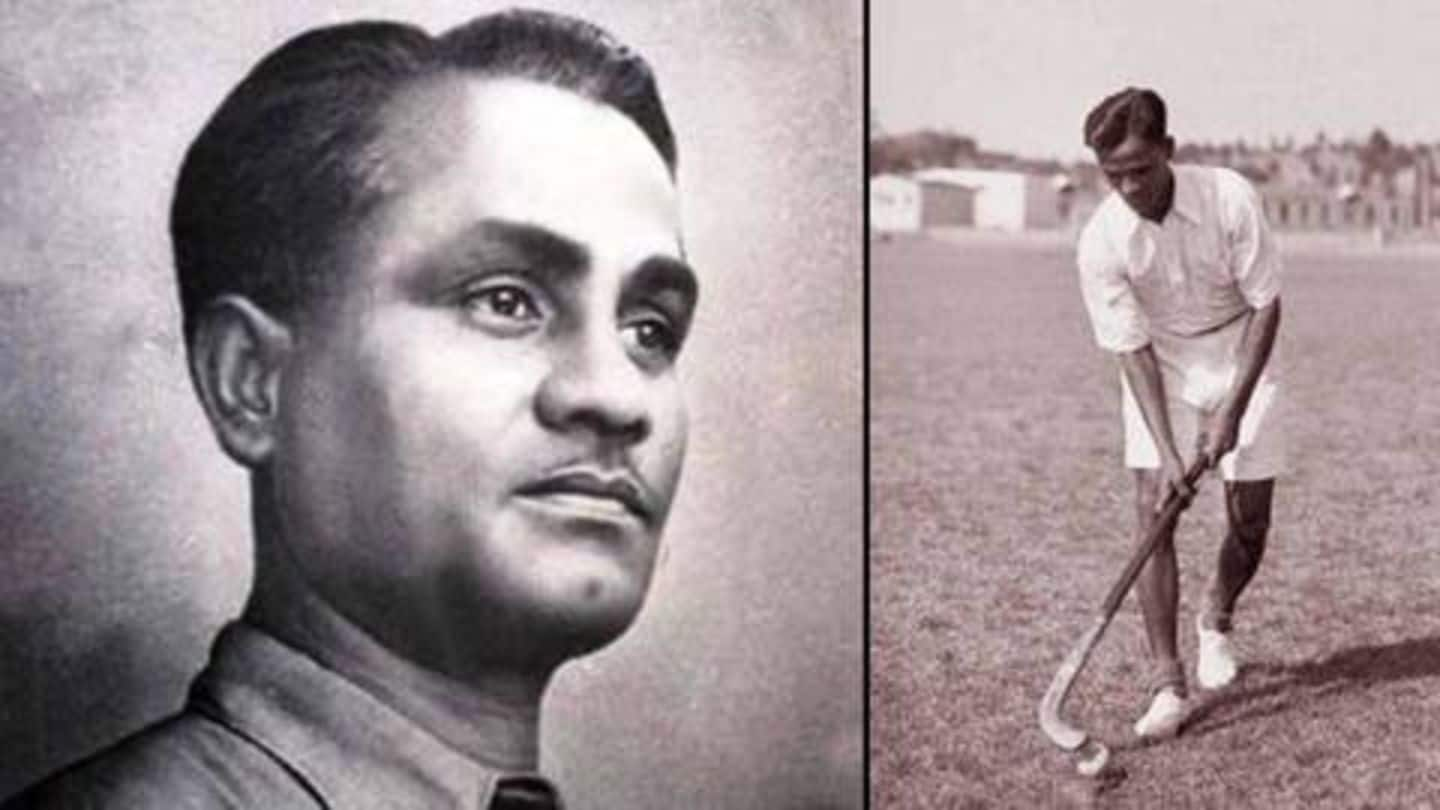 When it comes to Indian hockey, the only player that can come to one's mind at the first glance is none other than Major Dhyan Chand, who played a revolutionary role in the nation's success. Dhyan Chand helped India win three Olympic golds in the three editions he played. Let us have a look at some of the career-defining moments of him.
Making his mark during the 1925 Inter-Provincial Tournament
It's said that the first impression is always the last impression, and Chand never shied away from making his mark right upon. In 1925, during the Inter-Provincial Tournament, Chand was selected to represent the team of United Provinces (UP), where he caught everyone's attention with his clever stick-work. His ability to penetrate, along with judicious passes, earned him a spot in the 1928 Olympics.
Maiden gold for India during 1928 Games
As he helped represent India in their first-ever Olympics hockey campaign, he made his mark once again. Not just he scored a hat-trick in the final game to tame hosts Netherlands for the gold medal, but he also finished the event as the highest goal-scorer, with 14 goals. "Dhyan Chand is, in fact, the magician of hockey," said an Indian newspaper following India's win.
Leading India in the 1936 Olympics
Following his incredible stint with Indian hockey and winning twin Olympic golds, he was appointed India's captain in December 1934. Two years later, he led the side to his final Olympics at Berlin. While they had lost 1-4 in a practice game against the hosts, they drubbed them 8-1 in the final of the event, with Chand scoring three and picking his final gold.
Chand offered job by Adolf Hitler
While the Germans were upset with India's hammering win in the 1936 Olympics final, Chand's performance had impressed then German leader Adolf Hitler. He was offered a job by Hitler with the role of Field Marshal in the German Army. However, Chand turned the role down out of sheer patriotism for India, where he was serving the Indian Army as Lance Nayak.
Receiving the Padma Bhushan in 1956
A player of great caliber like Chand is unlikely to not win any award. While he won many awards, the most prestigious award he had won in his career was the Padma Bhushan award in 1956, which is the third-highest civilian honor in India. While he was also nominated for the highest civilian honor of Bharat Ratna, he never won it.