Ranking the top career-defining moments of Rafael Nadal
Ranking the top career-defining moments of Rafael Nadal
Oct 09, 2019, 04:44 pm
2 min read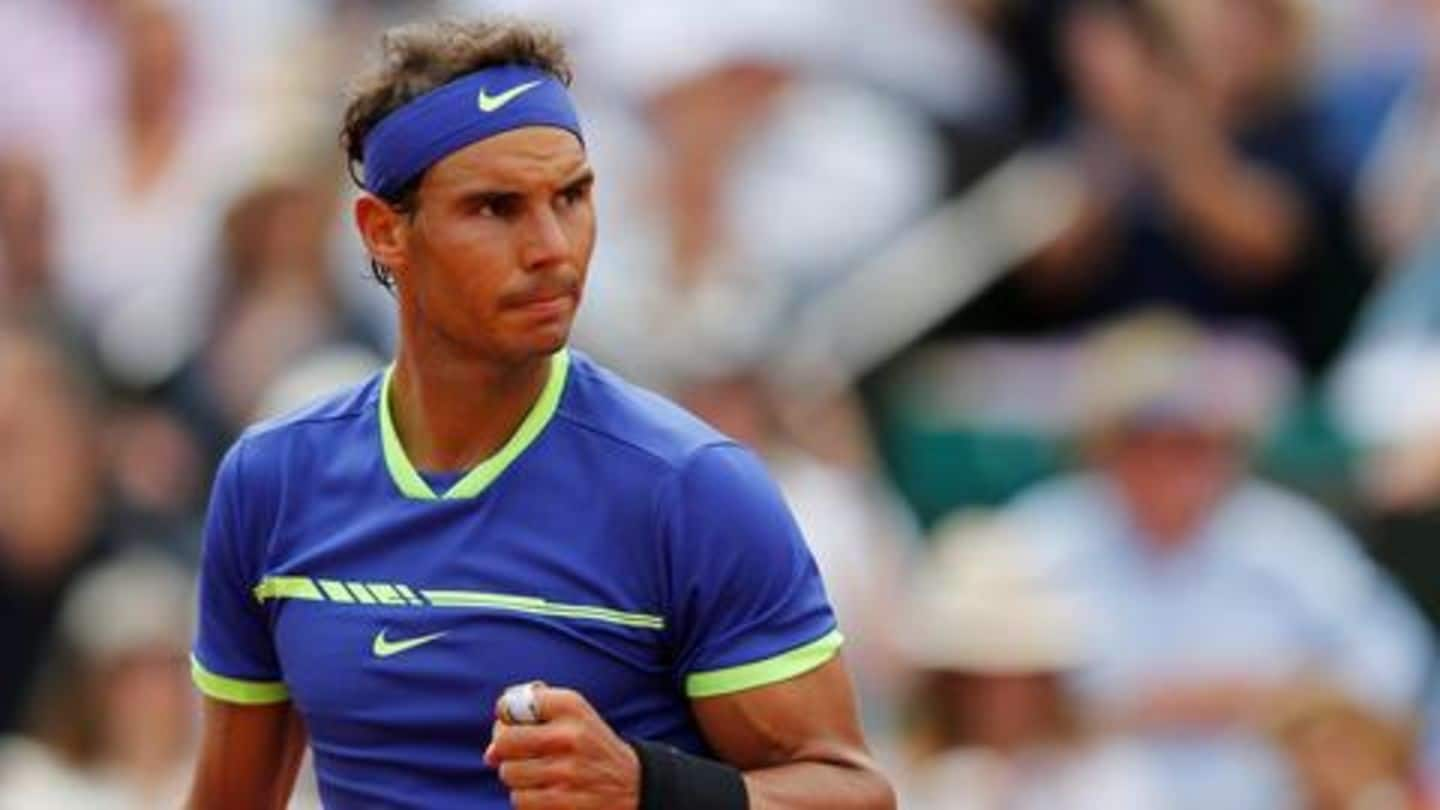 Rafael Nadal is undoubtedly one of the GOATs of tennis after Swiss King Roger Federer. Having won 19 Grand Slams to date, including a record 12 French Opens, he has cemented his legacy among the greats and would certainly be irreplaceable when it comes to clay courts. As he continues to scale greater heights, we take a look at some of his career-defining moments.
Winning the first French Open title
Nadal is known as the King of Clay, and his 12 French Open titles, which is played on clay, does prove his nickname. Nonetheless, the journey of this incredible record started in 2005, when he won the title for the first time, which was also his maiden Slam title. What was even enchanting was his unique style of gameplay, which perfectly suited on clay.
Climbing atop the rankings is a moment of pride an honor for any tennis star, and the same was the case for Nadal when he became No. 1 for the first time in 2008. By then, he had already won five Slams, including four French Open titles. He managed to do so by winning the 2008 Cincinnati Masters and thereby, ending Federer's four-and-a-half-year reign.
Wins his only singles Olympic Gold
After reaching No. 1 for the first time, Nadal was so inspired that he wanted to continue with the momentum, as he gave his best during the 2008 Beijing Olympics. As a result, he also went on to win a gold in the event, beating Chile's Fernando González in the final. It is also his only singles gold medal in the event to date.
Winning career Golden Slam
Every tennis player looks to win multiple and all Grand Slams to be offered in the sport of tennis. Nadal, being one of the GOATs, certainly managed to do it in 2010, when he won the US Open for the first time. Prior to that, Nadal had already won eight Slams, as he became the third player to win the career Golden Slam.
Winning the seventh French Open title
Nadal might have managed to win 12 French Open titles to date, and the journey began in 2005, but the dream to become the King certainly did not start there itself. It was not until 2012, when Nadal won his seventh French Open title, to break the previous record of six, held by Bjorn Borg, as the hunger to win more kicked in thereon.