Happy birthday Bhaichung: Celebrating the Indian football legend's career
Happy birthday Bhaichung: Celebrating the Indian football legend's career
Dec 15, 2018, 06:08 pm
2 min read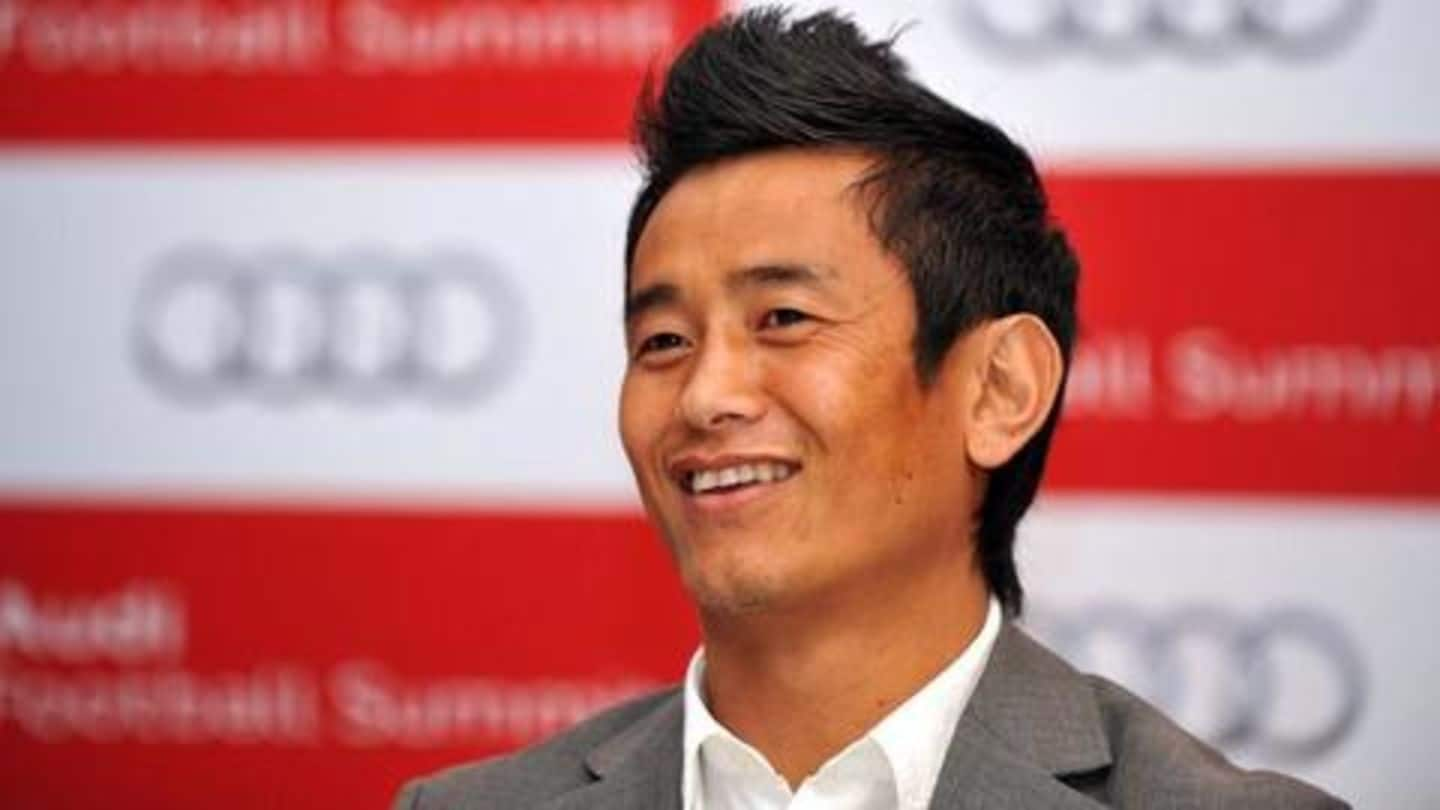 Whether you love football or not, besides the names of 90s legends like Ronaldo, Zidane, and Beckham, you have surely heard of the name Bhaichung Bhutia. Bhutia has held up the torch of Indian football high up in the international circuit, and today, being his 42nd birthday, calls for a celebration of his career. So here's a look at the legend's life in football.
From a Sikkimese farm to being Indian football team's captain
Bhutia, the son of two Sikkimese farmers, started playing from an early age, and began his professional career at Kolkata-based East Bengal in 1993. His national team career began in the 1995 Nehru Cup, where he went on to score his first goal for the Indian football team. Bhutia was also the Indian team's captain for over a decade.
Bhutia created history in the Kolkata derby
The Kolkata derby, the match between East Bengal and Mohun Bagan, is considered the biggest match in the Indian football calendar, and Bhutia is an icon of this legendary rivalry which started in 1925. He has scored 19 goals in this fixture and was the first person to score a hat-trick in this fixture, which he did in the 1997 Federation Cup semi-final.
Bhutia led East Bengal to the 2003 ASEAN Club Championship
While India lags behind in terms of the best Asian football teams, the Bhutia-led East Bengal side created history in the 2003 ASEAN Club Championship. This pan-Asian competition saw many league winners from various countries take part, and East Bengal, the only invited team, ended up winning the tournament. Bhutia was named Man of the Match in the final, and was the tournament's top-scorer.
The numerous achievements and records of Bhutia
Bhutia became the second Indian to play professionally in Europe when he joined the English club Bury in 1999. He was also the first Indian player to have made 100 appearances for the national team. In his farewell match, India faced Bayern Munich at the Jawaharlal Nehru Stadium in Delhi where he was awarded a Bavarian shirt by then German captain Philip Lahm.