Chiellini blames Real Madrid for Ronaldo not winning Ballon d'Or
Last updated on
Dec 04, 2019, 03:46 pm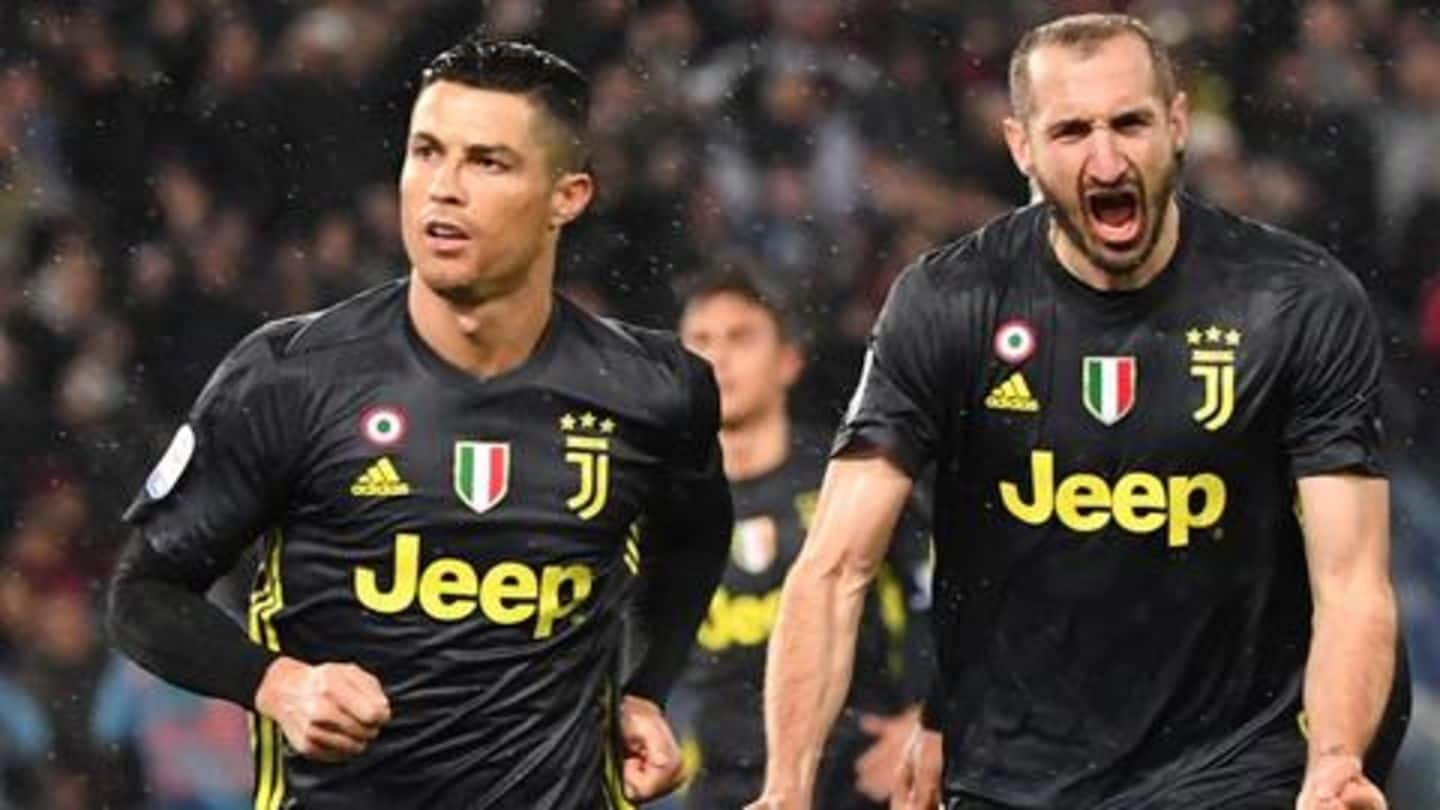 Italian and Juventus defender Giorgio Chiellini has blamed Real Madrid for denying Cristiano Ronaldo of winning the Ballon d'Or this year. The award ceremony, which was held in Paris on Monday, saw Barcelona's Lionel Messi grab it for the record sixth time, while Ronaldo was placed third on the list, behind Liverpool's Virgil van Dijk. But, is Chiellini right in accusing Madrid? We analyze.
Chiellini blames Madrid for conspiring against Ronaldo since last year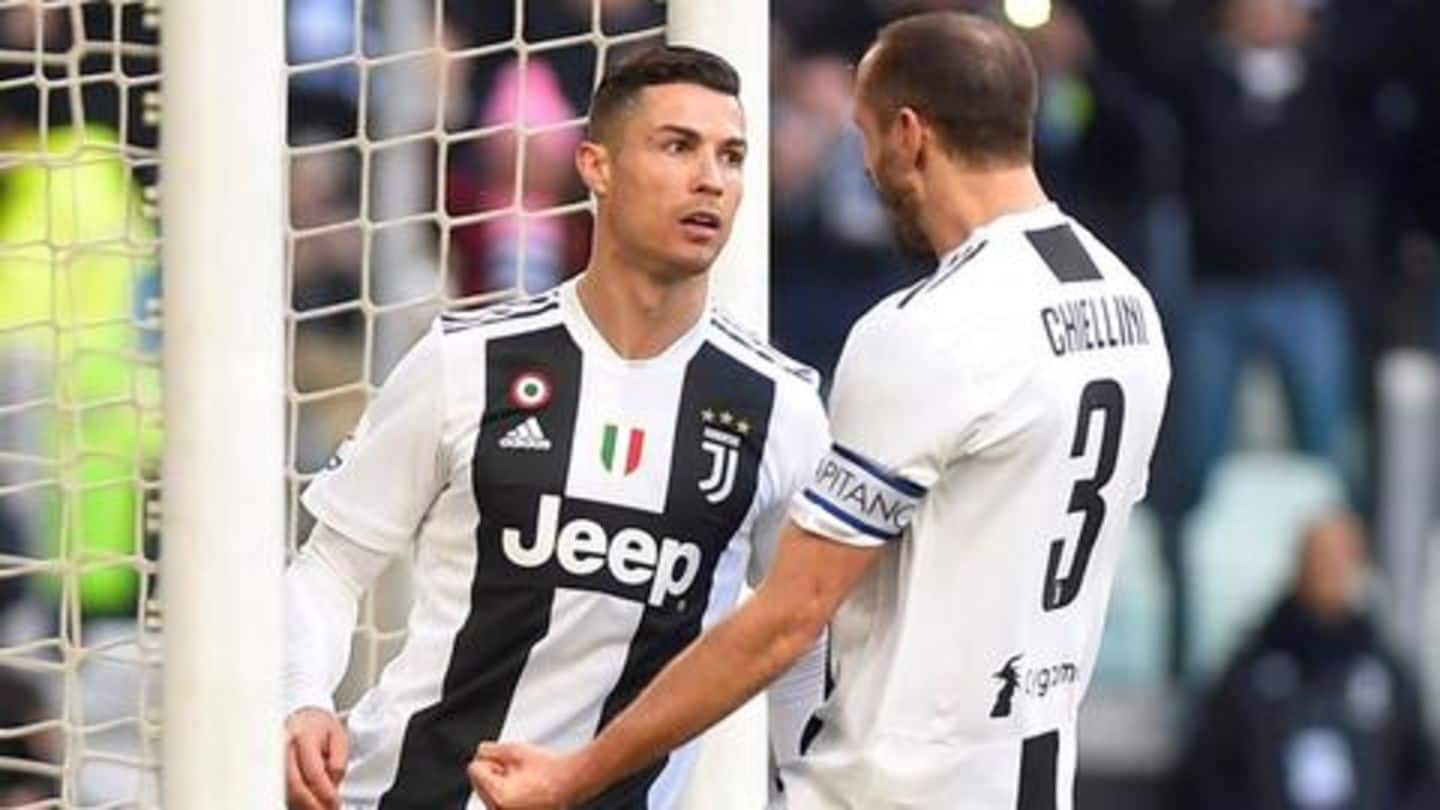 Albeit Chiellini justified Messi's win this term, he blamed Madrid for conspiring against Ronaldo, to not let him win the title last year. "Cristiano won the Champions League, by that logic, Van Dijk should have won it this year. Maybe, last year Griezmann, Pogba or Mbappe should have won for doing extraordinary things at the World Cup. Modric made no sense," wondered Chiellini.
Ronaldo's performance has diminished since quitting Madrid
Considering Ronaldo's performance following his departure from Madrid, it took a hit at Juventus in the opening season, compared to his final season with Los Blancos. While he scored 28 goals in 43 matches at Juventus last season, it was better in Madrid, as he had scored 44 goals in the same number of matches during his final season.
Messi performed exceptionally better than Ronaldo last season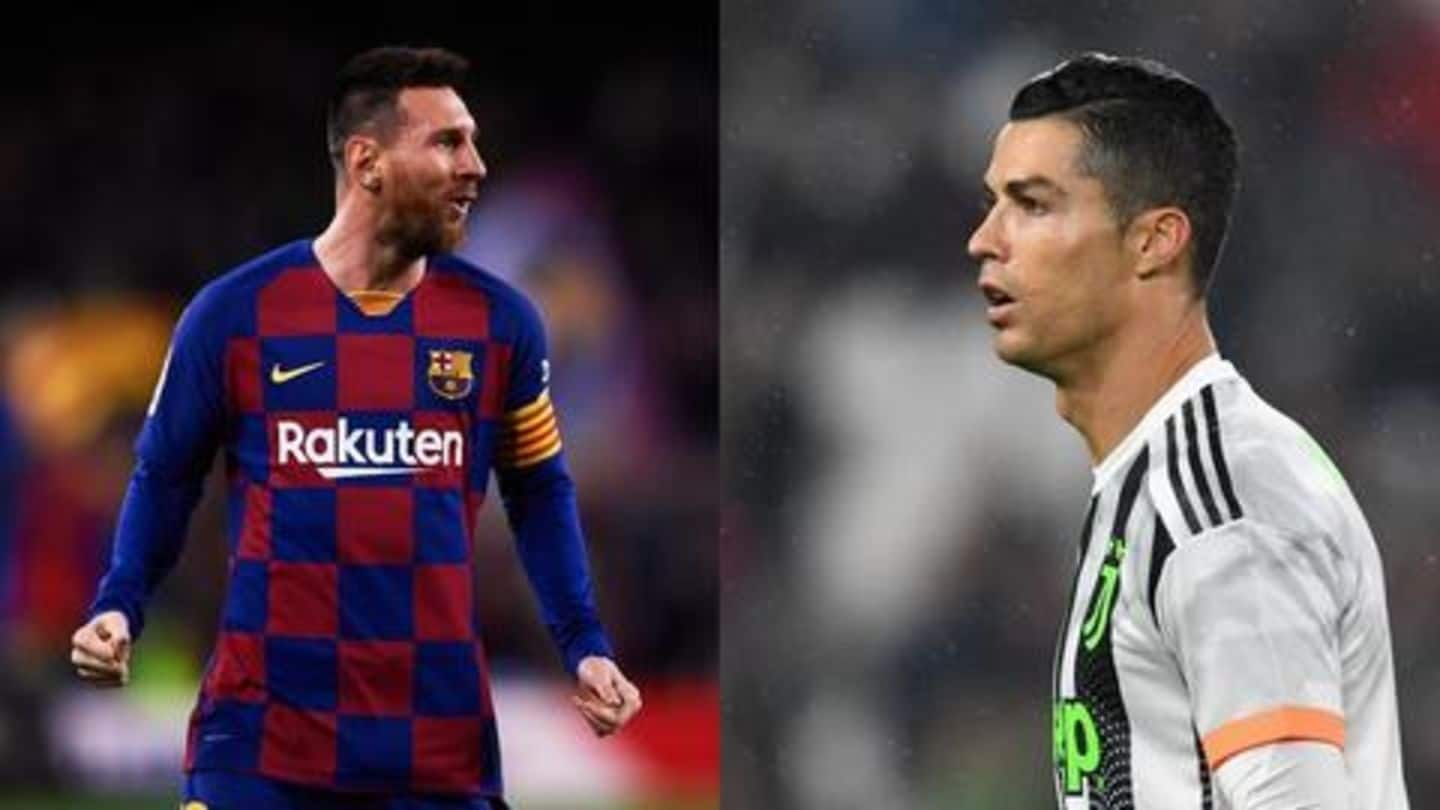 Taking further into consideration the performance of both Ronaldo and Messi last season, there is a notable difference. Although Ronaldo did win the Serie A and Supercoppa Italiana for Juventus, Messi did considerably better, scoring 51 goals in 50 matches, and winning La Liga. Thus, as far as this term is concerned, Chiellini is right at saying 'Messi's win is justified'.
Analysis of Luka Modrić's performance in the 2017-18 season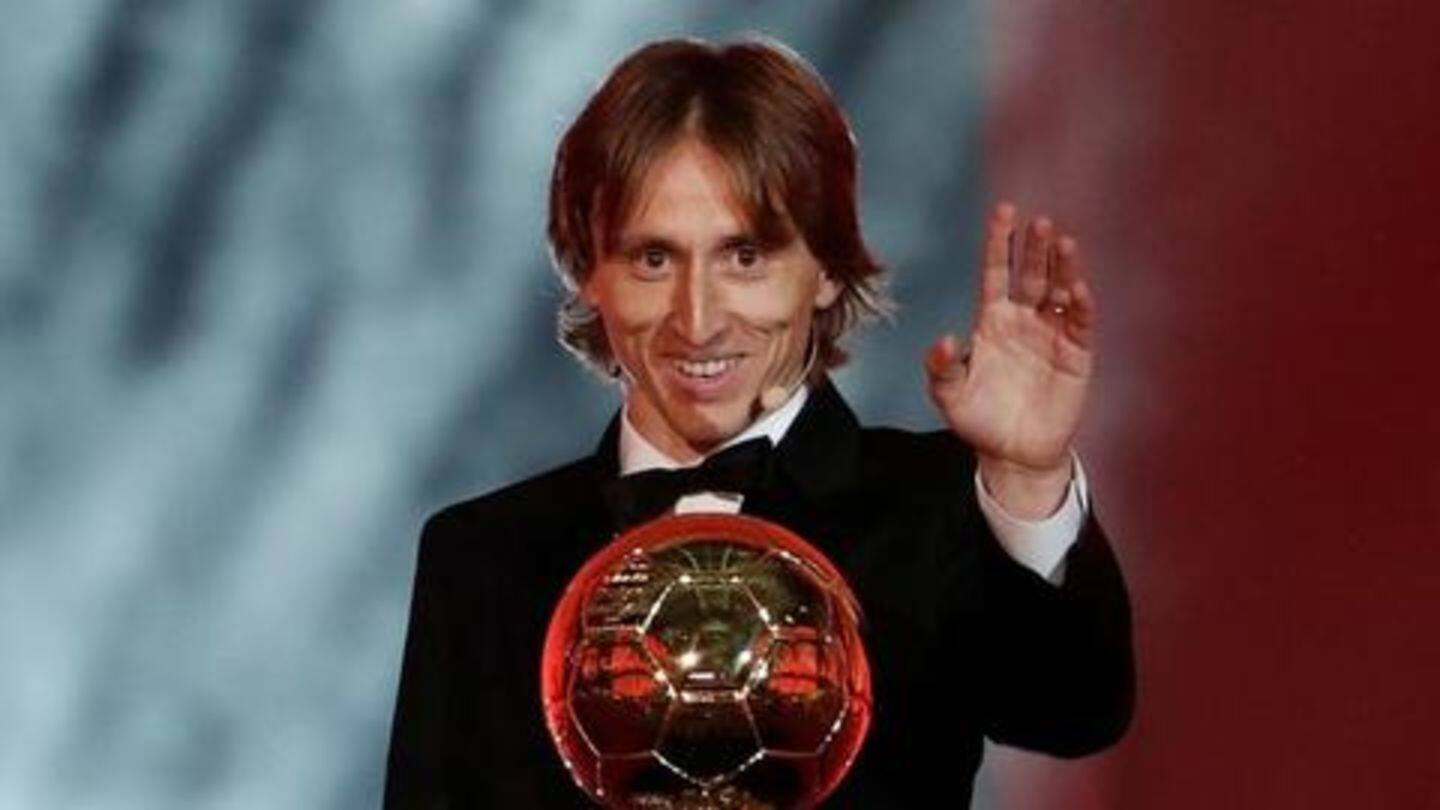 While Chiellini believes that Modrić's win last term makes no sense, his 2017-18 performance says otherwise. Not just that, the mid-fielder managed to win the UCL and the FIFA Club World Cup with Madrid. It was his phenomenal gameplay that allowed him to steer Croatia to the final, before going down to France.
Chiellini's claims against Modrić and blaming Madrid not justified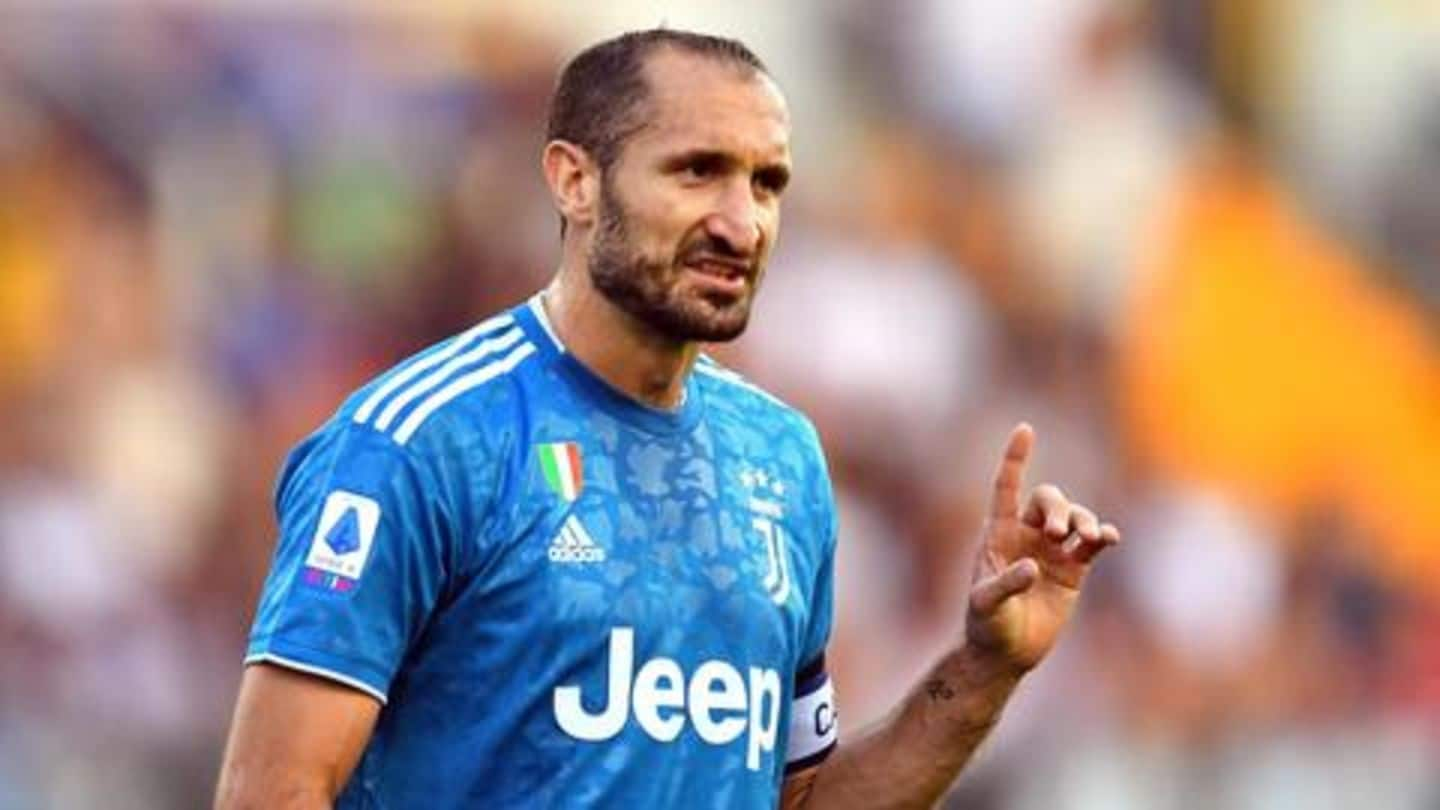 Following the above analysis, the author believes that Modrić highly deserved to be the winner last term, as Chiellini's claim seems to be baseless. However, despite a number of deserving winners from Liverpool, he was right at crediting Messi for the win, thanks to the latter's flawless performance. Also, his claim of Madrid robbing Ronaldo of the title last year, too, makes no sense.