These clubs should rope in Mauricio Pochettino as their manager
These clubs should rope in Mauricio Pochettino as their manager
Nov 20, 2019, 06:10 pm
3 min read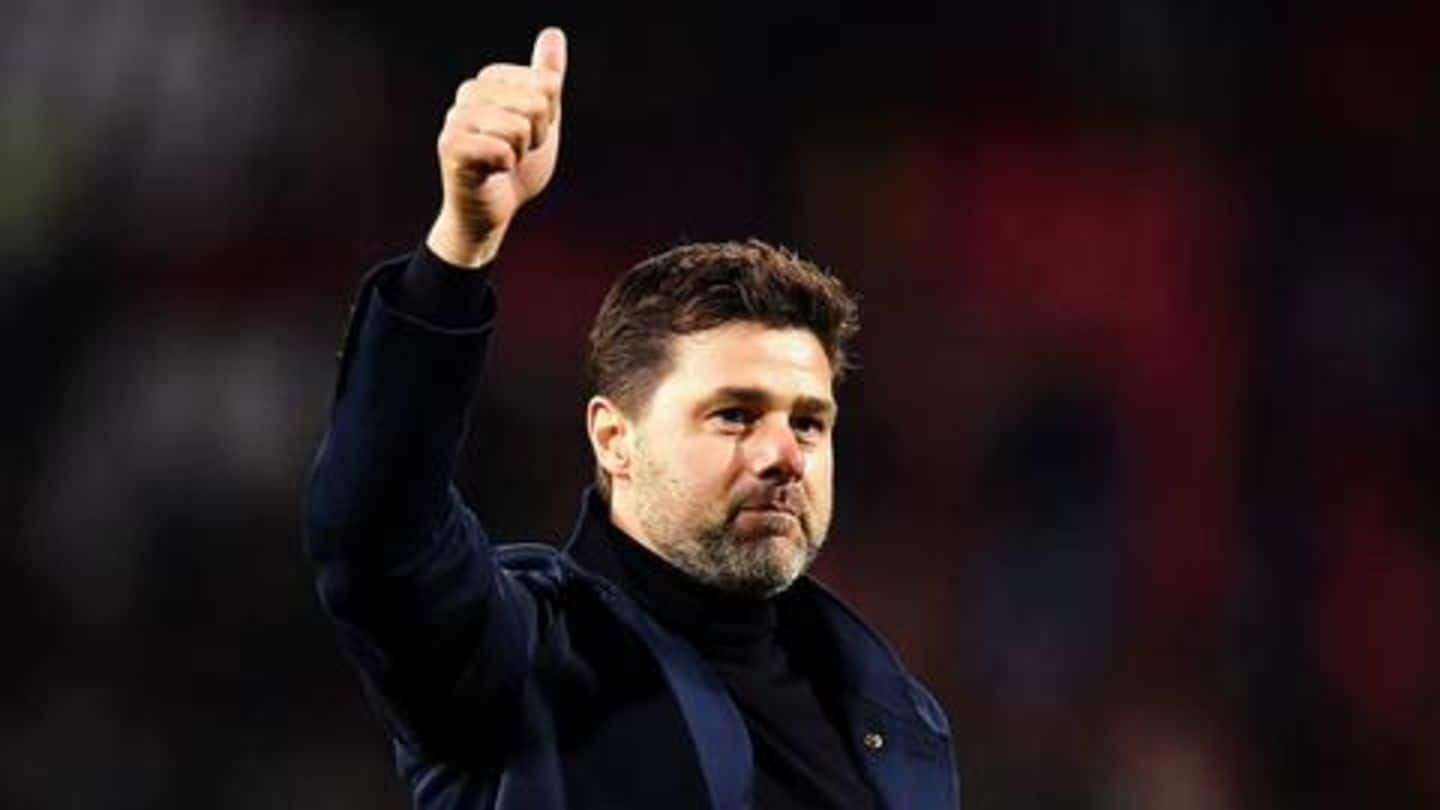 The football world received shocking news on Tuesday night when former English champions and Premier League giants Tottenham Hotspur sacked their manager Mauricio Pochettino, following the club's horrendous start to the season. As he has been replaced by Jose Mourinho, the former would soon be eyeing another club for a job. In the same light, we analyze a few clubs that should hire him.
The Red Devils could be next for fire and hire
Immediately, following Pochettino's ouster from Spurs, Manchester United would have been the first club to have their eyes on him. And, the reason for that is simple. They too have been in a more or less similar situation like Spurs. While United are currently seventh in the EPL, a couple of loses could lead to Ole Gunnar Solskjaer's ouster, with Pochettino already linked.
The Bundesliga champions in a desperate need
Few weeks back, Bayern Munich, too, shocked the work after they had sacked Niko Kovac as their manager following a poor start to the season. Hans-Dieter Flick will be their interim manager at least until the winter break. Therefore, Pochettino could be their fancied target. Moreover, as the club possesses a balance between experience and youth, Pochettino might find it attractive to work with.
PSG might contemplate to shake things up
Paris Saint-Germain (PSG) is one such club that is always active whenever a high-profile manager is available and has a weird tendency to change managers. Similarly, if PSG go crazy again and hire Pochettino, it could be an icing on the cake, as the UEFA Champions League dream could come true. Notably, being club alumni from his playing days, he knows the club close.
The Gunners might be counting Unai Emery's days
Arsenal are currently placed sixth in the EPL table, and owing to their inconsistent performance, Unai Emery's days might be counted at Emirates. This could insert Pochettino into the picture, who could fancy his high-pressing and attacking style of football, with Arsenal's balanced forward and mid-field line-up. Notably, a manager of Pochettino's caliber could certainly turn the club upside down, just like Tottenham.
His national team needs him more than ever
If not club, Pochettino could certainly eye managing his national team of Argentina. With a managerial experience of about 10 years, Pochettino is perfectly qualified for the role. Furthermore, having had tremendous success in England, it won't be an uphill task to manage Argentina. Also, his priceless managerial tips, combined with Lionel Messi's fine skills, could lead to an enormous turnaround for Argentina.