F1: Chinese GP expected to be postponed over coronavirus outbreak
F1: Chinese GP expected to be postponed over coronavirus outbreak
Feb 12, 2020, 04:34 pm
2 min read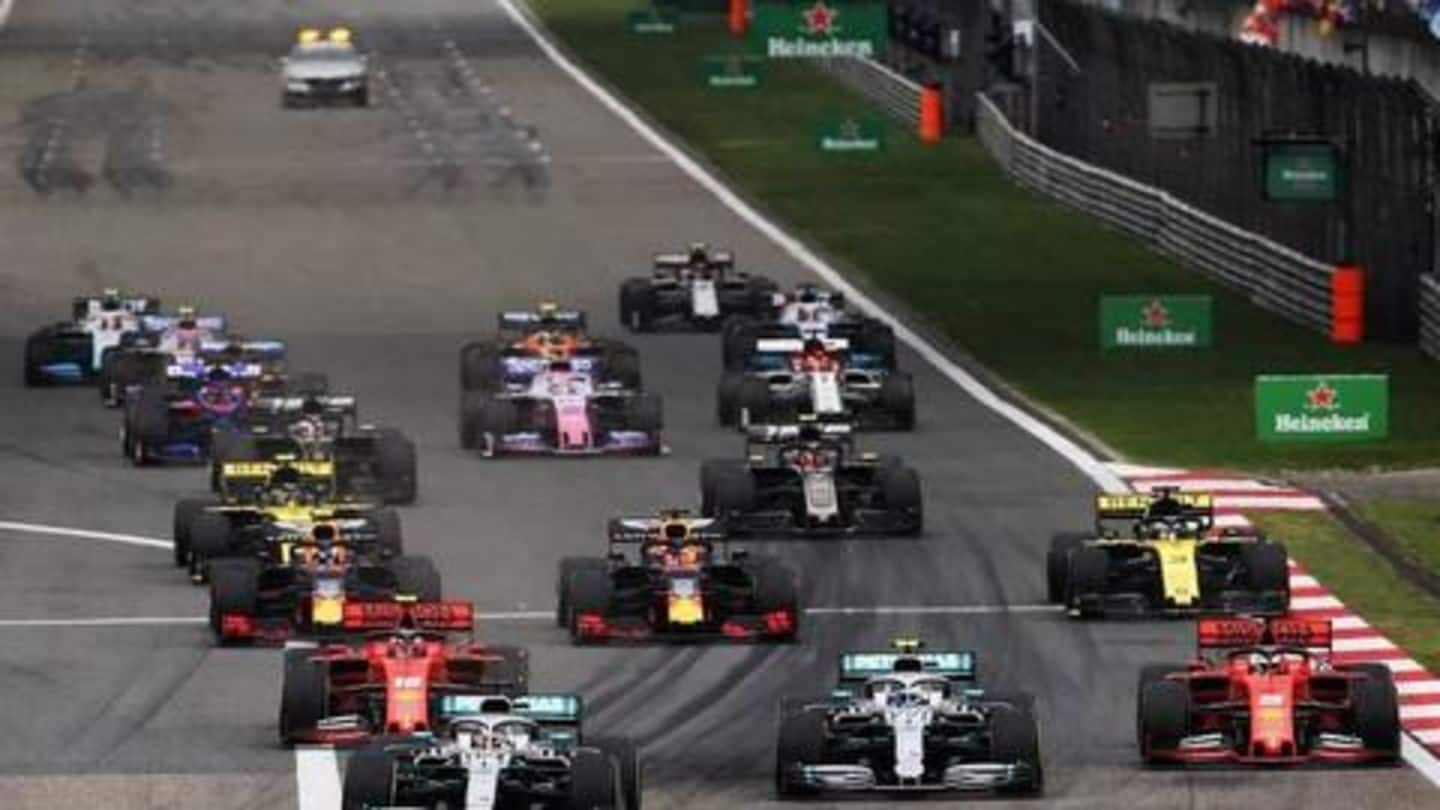 The 2020 season of the Formula 1 is set to start with the Australian Grand Prix from March 15 onwards. After races in Bahrain and Vietnam, the attention will shift towards China. However, reports have stated that the Chinese GP is expected to be postponed as a result of the coronavirus outbreak. Here are further details.
Decision set to be made within next few days
According to a report in the BBC, a decision is set to be made within the next few days. The race which is scheduled to be held in Shanghai on April 19. F1 managing director Ross Brawn had earlier said the race could be rescheduled if it cannot be held in its original date. The FIA said it was "closely monitoring the evolving situation".
The Shanghai Sports General Association has instructed sports bodies to suspend events until the threat from the virus is over. So far, the death toll in China stands at 1,016. Meanwhile, reports claim that there have now been more than 40,000 cases of the new coronavirus worldwide. It has been declared a global health emergency.
'Postponement of the event is a certainly a possibility'
Formula 1 Group chief executive Chase Carey told Reuters: "We recognize that the postponement of the event is certainly a possibility and you could probably go even further and say a likelihood just given what seems to be transpiring."
Many sporting events in China have been cancelled
The coronavirus outbreak has already led to the cancellation of a number of sporting events in China. The events include the World Athletics Indoor Championships in Nanjing, scheduled for March 13-15, and a race of the all-electric Formula E series in Sanya the following weekend. Also, the women's Olympic football Group B qualifying matches for Australia, China, Taiwan and Thailand have been cancelled.
There are doubts regarding the Vietnamese GP as well
As per a report in The Guardian, the health threat has also raised doubts about the feasibility of the inaugural Vietnam Grand Prix which is set to take place on April 5. So far, the country has confirmed 15 cases of the coronavirus.