All you need to know about the Ice Cricket Tournament
All you need to know about the Ice Cricket Tournament
Feb 03, 2018, 11:35 am
2 min read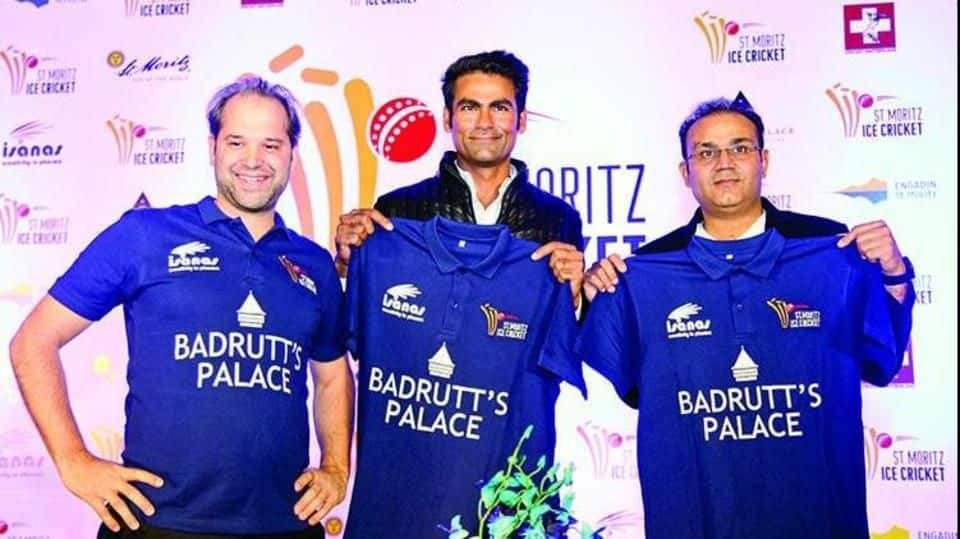 Cricket fans, from across the globe, will have some exciting days ahead as some of their favourite former cricketers will get back into action in the icy cold weather of Switzerland. The tournament, named Ice Cricket, is set to grab a lot of eyeballs as cricket will be played on ice for the first time on the frozen lake in St. Moritz. Here's more!
Dilshan, Agarkar among new players to join Ice Cricket Tournament
The Ice Cricket tournament is scheduled for 8th and 9th of February. The tournament will be played against the backdrop of the Swiss Alps. Former Indian speedster Ajit Agarkar, ex-Sri Lankan captain Tillakaratne Dilshan and former Black Caps spinner Nathan McCullum are the latest players to join the bandwagon of cricket stars, who would participate in the tournament.
Cricket's legendary stars to compete against each other
The two day event will see two teams, the Royals and the Badrutt's compete in the extreme temperature of the Swiss Alps. Some of cricket's biggest names will be seen in action including the likes of Mohammad Kaif, Mahela Jayawardene, Lasith Malinga, Michael Hussey, Graeme Smith, Jacques Kallis, Daniel Vettori, Nathan Mcullum, Grant Elliot, Monty Panesar, Virender Sehwag and Shoaib Akhtar
Jacques Kallis (South Africa) Graeme Smith (South Africa) Daniel Vettori (New Zealand) Grant Elliott (New Zealand) Nathan McCullum (New Zealand) Shahid Afridi (Pakistan) Shoaib Akthar (Pakistan) Abdul Razzaq (Pakistan) Owais Shah (England) Monty Panesar (England) Matt Prior (England) Aidan Andrews (Switzerland)
Badrutt's Palace Diamonds
Virender Sehwag (India) Mohammad Kaif (India) Zaheer Khan (India) Ajit Agarkar (India) Michael Hussey (Australia) Andrew Symonds (Australia) Mahela Jayawardene (Sri Lanka) Lasith Malinga (Sri Lanka) Tillakaratne Dilshan (Sri Lanka) Rohan Jain (Switzerland) Two players to be announced
Where to watch the Ice Cricket Tournament?
Both the matches will begin at 03:30 PM IST and Sony Six HD will broadcast live coverage of matches in India and other sub-continent countries.