Altercation intensifies between South African cricketers and CSA: Details here
Altercation intensifies between South African cricketers and CSA: Details here
Dec 10, 2019, 01:24 pm
2 min read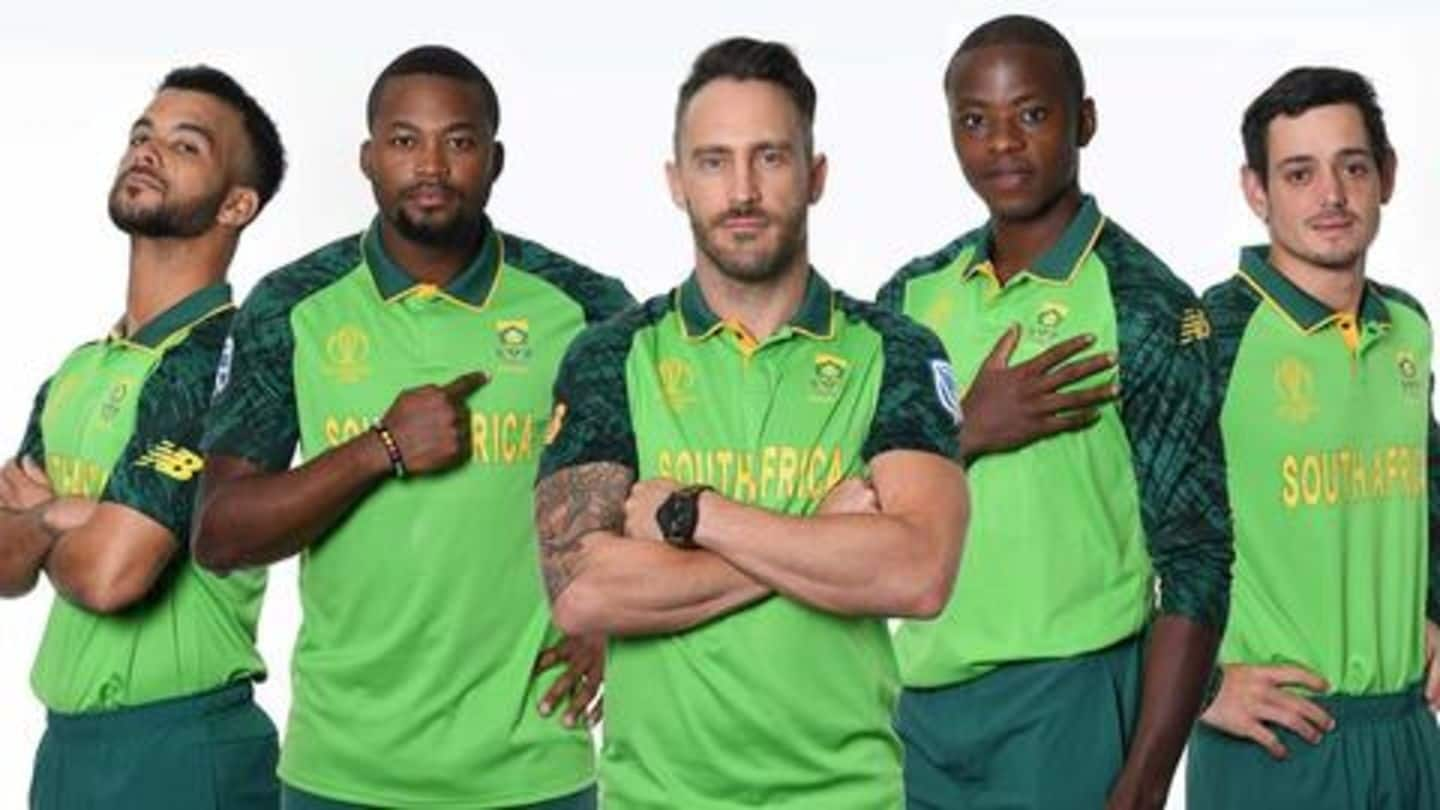 The ongoing scuffle between the South African cricketers and the governing body, Cricket South Africa (CSA), has intensified, as the players are not willing to cut a deal with the board. Meanwhile, South African Cricketers' Association CEO, Tony Irish is ready to deal with newly appointed CSA interim-CEO Jacques Faul, but the discussions should not involve any other CSA member. Here's more.
The major dispute between SACA and CSA
Notably, the SACA and CSA are embroiled in a court battle over the latter's plans to expand the domestic structure from six to 12 teams, which could lead to the earnings of players taking a hit. Also, a Fantasy League product of CSA's Mzansi Super League used names and images of the players without their permission, which might have unwittingly flouted gambling rules.
Irish warns that SACA won't entertain any other CSA member
Speaking on the issue, Irish said that while SACA was ready to deal with Faul, he warned that they would not entertain any other CSA member in the 'negotiating panel'. "Cricket has been severely damaged by its own leadership and the game desperately needs the right people in whom the cricket stakeholders, including the players, can trust," he said, reports ESPNCricinfo.
Irish astounded by CSA's current stand
"We are astounded that the Board of CSA, which has led the organization during a tumultuous period when all this has happened, now refuses to take responsibility for the deep, deep crisis in which cricket finds itself," Irish added.
CSA President labels the issue as 'matter of urgency'
While the issue has had the whole country talking, CSA President Chris Nenzani also labeled it as a 'matter of urgency', besides asserting that the matter would soon be attended to. "It is important that these two organizations, get to a point where all the issues are handled and are dealt with in a manner that is very professional and conclusive," he said.
Proteas home series against England under threat
South Africa are all set to host England in a four-Test series, starting December 26 (Boxing Day). However, SACA had earlier warned that the players could go on a strike owing to their current dispute with CSA. This could also have a direct impact on the upcoming series. Furthermore, the crisis has intensified as the side could also face sponsorship issues.