Cristiano Ronaldo was in tears during an interview: Here's why
Cristiano Ronaldo was in tears during an interview: Here's why
Sep 17, 2019, 06:54 pm
2 min read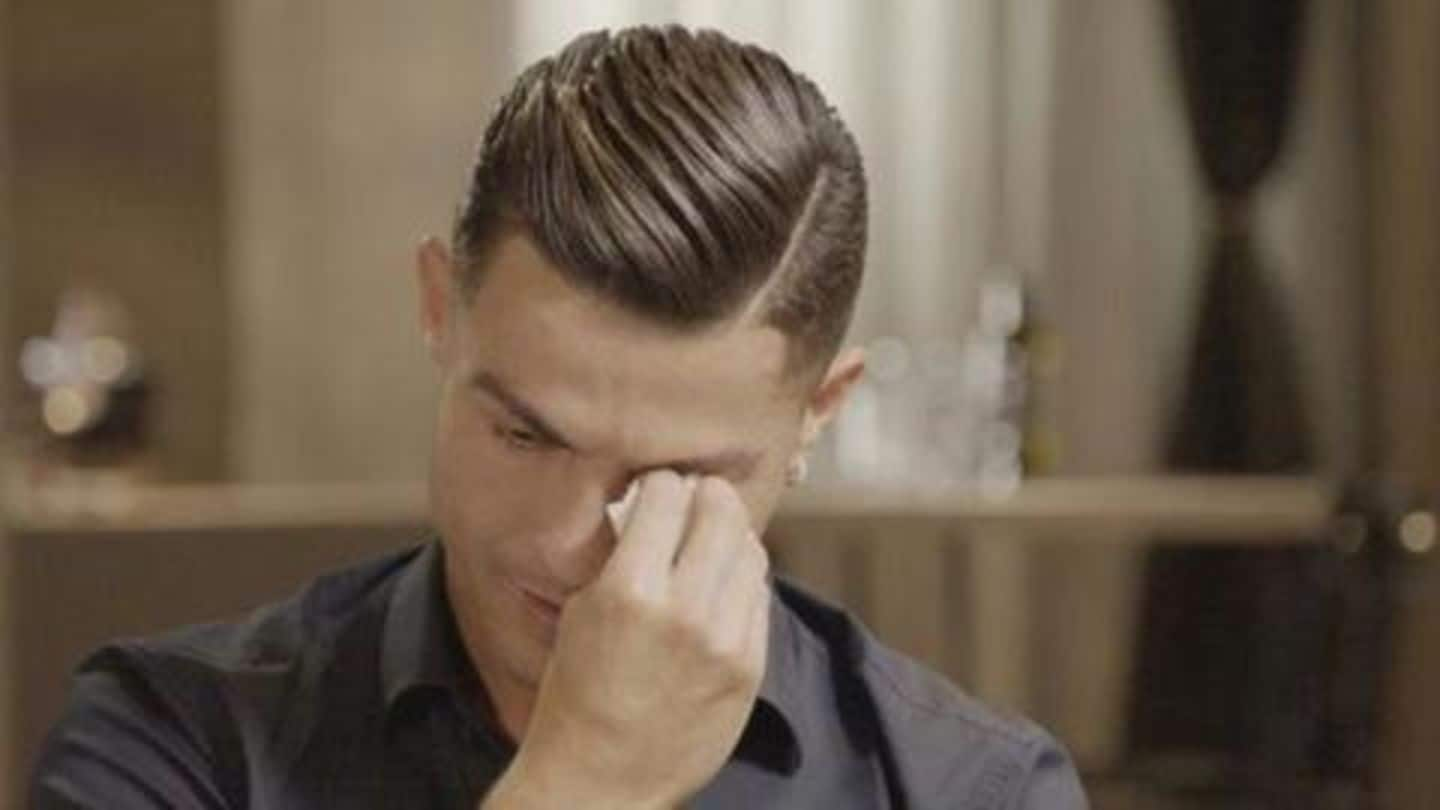 Portuguese football sensation Cristiano Ronaldo was seen breaking down in tears during a recent TV interview with English journalist Piers Morgan. Ronaldo, who was giving an interview to Morgan for an ITV show Good Morning Britain, was shown a rare, but emotional, footage related to his family, which after seeing he broke down. Here are further details on it.
Ronaldo gets emotional seeing a rare footage of his father
As per a tweet by GMB, Ronaldo was shown rare footage of his late father Jose Dinis Aveiro. After watching the video, Ronaldo got emotional and was in tears, as he said that he had never watched the footage before. The video was about when his father said how proud was he of his son. Meanwhile, Ronaldo admitted that he misses his dad.
Ronaldo feels proud to be his dad's son
Meanwhile, Ronaldo also admitted that he feels proud to be his father's son, asides saying that he never saw the images in the footage and wants to have them to show to his family. "But, I really don't know my father 100 percent. He was a drunk person. I never spoke with him, like a normal conversation. It was hard," recalled Ronaldo.
Ronaldo's father passed away at 52
Ronaldo had lost his father at the age of 20, who died at the age of 52, following liver failure due to severe alcoholism. Ronaldo had spent just a few months in Manchester during this time. "My family sees, my mum, my brothers, even my old son, but my father, he didn't see nothing, and it was... he died young," reckoned Ronaldo.
Ronaldo wishes his father lived to see his success
Ronaldo says he will marry Georgina Rodriguez some day
"We'll be [married] one day, for sure. It's my mum's dream as well. So, one day. Why not?" Ronaldo wondered when asked about his plans to marry his current girlfriend Georgina Rodriguez.