Pakistan would be dangerous if they enter semis: Waqar
Pakistan would be dangerous if they enter semis: Waqar
Jul 03, 2019, 02:49 pm
2 min read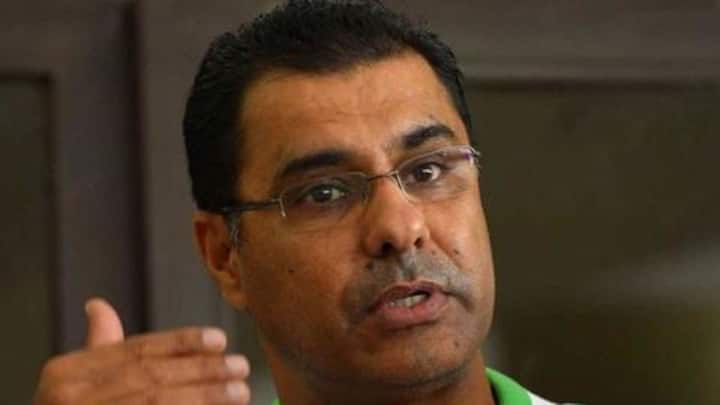 1992 champions Pakistan have been shaky in the ongoing ICC World Cup. However, they can still qualify for the semis. While they need to win the last game, their fate would also depend on today's match between England and New Zealand. Notably, former Pakistan skipper Waqar Younis has issued a warning that Men in Green would be dangerous if they enter the semis.
With eerie similarities between this campaign and the 1992 World Cup, it is being said that Pakistan have summoned the ghost of 1992. While Waqar is unsure about it, he has warned that Pakistan would be ruthless in case they make it to the semis. If England win today, their campaign would be almost over unless they can defeat Bangladesh by a huge margin.
Waqar unimpressed with Pakistan's performance so far
"To beat Bangladesh they will have to play better than they managed against Afghanistan. The win over Afghanistan on Sunday was not the performance of champions and yet, somehow and some way, they are still in contention," he noted in his column for ICC.
Waqar praises Imad Wasim, warns Pakistan of inconsistency
Waqar also warned Pakistan that they have been lucky to survive so far in the tournament, as he praised Imad Wasim for his performance. Waqar was also upset with the fact that the side hasn't produced consistency. "But, there is no doubting the individual pure talent in our country, look at a guy like Imad," Waqar continued.
Waqar tells Pakistan not to tinker with playing XI anymore
"We appear to have found a perfect XI at last, and I hope they (team management) don't tinker with it anymore. Fakhar Zaman has had a poor tournament but I don't think it would be right to drop him now," Waqar concluded.
Waqar backs Fakhar Zaman to come good
Waqar also believes that giving Fakhar Zaman enough chances would allow him to perform better as he is a quality batsman. He also reckoned that bringing someone fresh would put added pressure on the incoming player, leading to more trouble for the side. "Look at the other teams doing well in this World Cup and they are making very few changes," opined Waqar.