CWG 2018: Tejaswini wins gold in 50m rifle 3 positions
CWG 2018: Tejaswini wins gold in 50m rifle 3 positions
Apr 13, 2018, 11:44 am
2 min read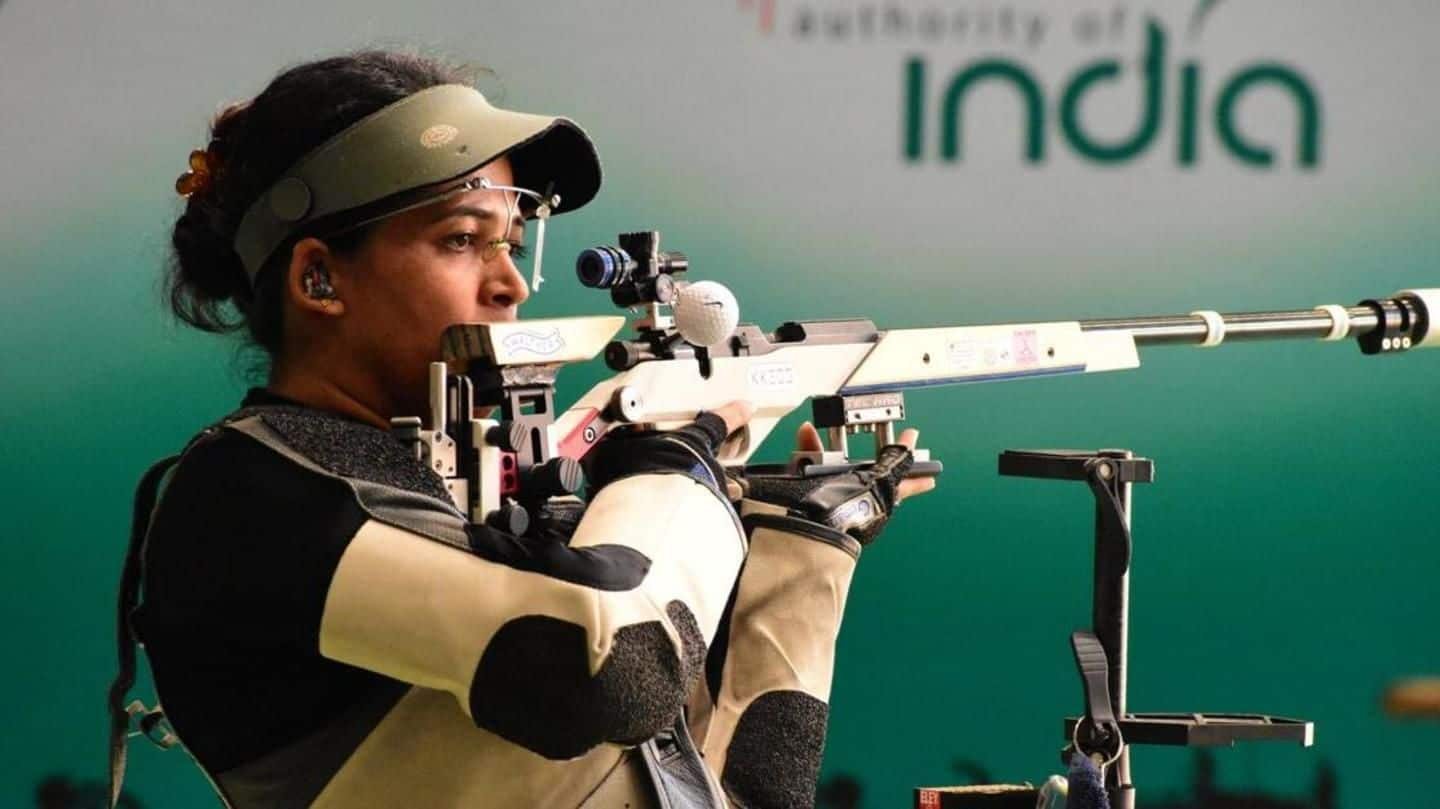 Tejaswini Sawant won India its fifth shooting gold medal at Commonwealth Games 2018, winning the women's 50m rifle 3 positions finals in Gold Coast on Friday. The 37-year-old Tejaswini, who yesterday claimed silver in women's 50m rifle prone, shot a CWG record with 457.9. The previous record was set by Singapore's Ser Xiang Wei with 449.1 at the Glasgow Games in 2014.
Tejaswini's total medal tally gone to seven at CWG
Arjuna awardee Tejaswini scored 152.4 in kneeling and 157.1 in prone positions before the eight finalists entered the elimination stage. This is the seventh CWG medal for Tejaswini, following two golds in 2006, a pair of silvers and a bronze in 2010 and a silver in women's 50m rifle prone in ongoing edition. Tejaswini shot 582 (194, 196, 192) to finish third in qualifying.
Two medals in 2018 will make up for disappointing 2016-Olympics
For Tejaswini Sawant, who in 2010 became the first Indian to win gold at the Shooting World Championship, her two podium finishes in successive days here will somewhat make up for the disappointing showing at the 2016 Rio Olympics.
India's Anjum Moudgil wins silver, Scotland's Mcintosh bags bronze
India's Anjum Moudgil finished second to Tejaswini with a combined score of 455.7 for her maiden CWG appearance. The 24-year-old Moudgil scored 151.9 in kneeling and 157.1 in prone positions. The Chandigarh-based shooter entered the Games on the back of a silver-winning performance at the ISSF World Cup in Guadalajara, Mexico last month. Scotland's Seonaid Mcintosh won bronze medal with 444.6.
Both Indian players sustained the form throughout the event
Indian shooters Tejaswini and Moudgil sustained the form throughout to the event to grab the top two positions in the day's first finals at the Belmont Shooting Centre. While Tejaswini Sawant again brought all her years of experience into play in finals, Anjum Moudgil showed resilience while making fine recovery after finishing a disappointing 16 in 50m rifle prone.