Several DDCA members quit after Rajat Sharma's resignation
Several DDCA members quit after Rajat Sharma's resignation
Written by
Siddhant Pandey
Nov 16, 2019, 06:20 pm
3 min read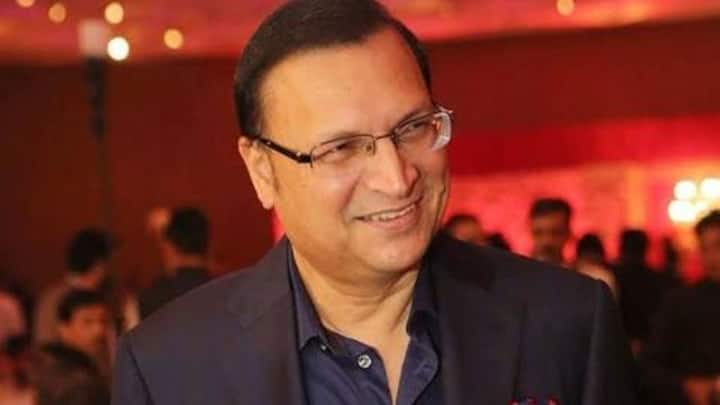 Following the resignation of Delhi and District Cricket Association (DDCA) President Rajat Sharma on Saturday, several other members of the association submitted their resignation. Earlier today, Sharma had stepped down from the post, citing his inability to continue due to "various pulls and pressures" within the DDCA. Sharma was appointed DDCA President in July 2018. Here are more details.
Here are the DDCA members who have resigned
After Sharma's resignation, DDCA Cricket Advisory Committee (CAC) members Sunil Valson and Yashpal Sharma, DDCA CEO Ravikant Chopra and GM Cricket Operations also resigned from their posts, news agency ANI reported, citing sources in the DDCA.
Sharma lost support after Arun Jaitley's death, DDCA insiders believe
Earlier today, the DDCA took to Twitter to announce that Sharma has resigned with immediate effect. His resignation was forwarded to the Apex Council. He had joined DDCA with support from ex-Finance Minister Arun Jaitley, however, with the latter's demise in August, Sharma lost ground in the cricket association, insiders believe. During his 20-month tenure, he had public disputes with general secretary Vinod Tihara.
Faced many roadblocks, opposition and oppression: Sharma
Notably, in a letter shared on Twitter on Saturday, Sharma wrote, "In my endeavor though I faced many roadblocks, opposition and oppression, just to keep me from discharging my duties in fair and transparent." He added, "That's why I have decided to call it a day and hereby tender my resignation to the Apex Council from the post of President, DDCA with immediate effect."
You can read Sharma's statement here
Tihara's suspension to be revoked with Sharma gone?
With Sharma's resignation, Tihara's suspension is expected to be revoked, PTI reported. To recall, Tihara was suspended by the executive committee and charge-sheeted over allegations of corruption in team selections across all age-groups. The revocation of Tihara's suspension may allow for him to become DDCA's representative at the December 1 BCCI AGM in Mumbai.
Good decision by Rajat ji, said Tihara
Meanwhile, Tihara told PTI, "It's a good decision by Rajatji to tender his resignation. Yesterday, eight of the directors had signed in favor of withdrawing all powers from the president." He added, "I'm not interested to be president. In any case, as the general secretary, I'll have a lot of work." His remarks indicate that he will be the DDCA representative for the BCCI.
'Need to fix general body meeting to elect new president'
Further, Tihara said, "We will now have to call an emergent meeting to accept Rajat Ji's resignation which won't be a problem. Next, we need to fix the date of the general body meeting to elect a new president.(sic)"