World number one Novak Djokovic wins the 2019 Australian Open
World number one Novak Djokovic wins the 2019 Australian Open
Jan 27, 2019, 04:27 pm
2 min read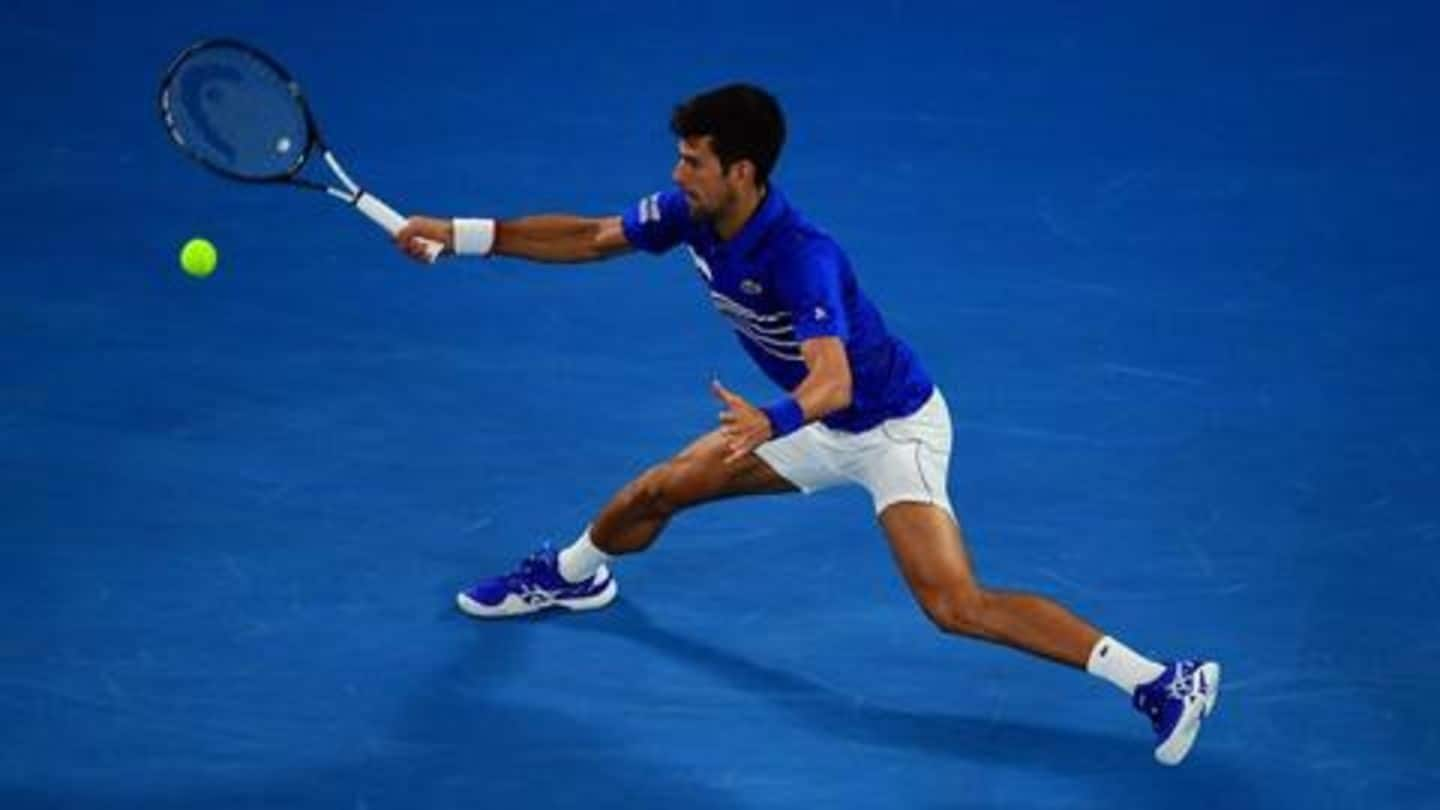 Men's singles world number one player Novak Djokovic thrashed Rafael Nadal in straight sets to pocket the Australian Open 2019. The Serbian pocketed the final 6-3, 6-2, 6-3 in Melbourne on Sunday. Djokovic won his career 15th Grand Slam to go past legend, Pete Sampras (14). It was also his record seventh Australian Open title. He surpassed Roy Emerson and Roger Federer. Here's more.
Djokovic wins third successive Grand Slam title
The dominating victory on Sunday saw Djokovic move past Roy Emerson and Roger Federer (6) in terms of Australian Open titles won by a player. Djokovic showed his ruthlessness, as he pocketed his third successive Grand Slam title. The Serb had won the Wimbledon and US Open 2018 titles. Djokovic is only behind Roger Federer (20) and Nadal (17) in terms of Slams won.
Djokovic enjoys 100% final record in Melbourne
Djokovic had reached the final of Australian Open for the first time since 2016 and he came out unscathed. Interestingly, he has appeared in seven Australian Open finals and have won all seven. Meanwhile, Nadal last played a final here in 2017, which he had lost to Federer. Nadal hadn't dropped a set before the final but he was no match to Djokovic tonight.
Head-to-head battles between Djokovic and Nadal
In head-to-head battles between them, Djokovic has equalled the tally in Grand Slam finals (4-4). In overall Slam matches between the two, Djokovic trails 6-9. In overall career matches, Djokovic leads Nadal 28-25. Djokovic had earlier beaten Nadal in 2012 Australian Open final as well.
Will Djoker have the last laugh?