Tennis: Djokovic closes in on Rafa's number one ranking
Tennis: Djokovic closes in on Rafa's number one ranking
Oct 15, 2018, 01:53 pm
2 min read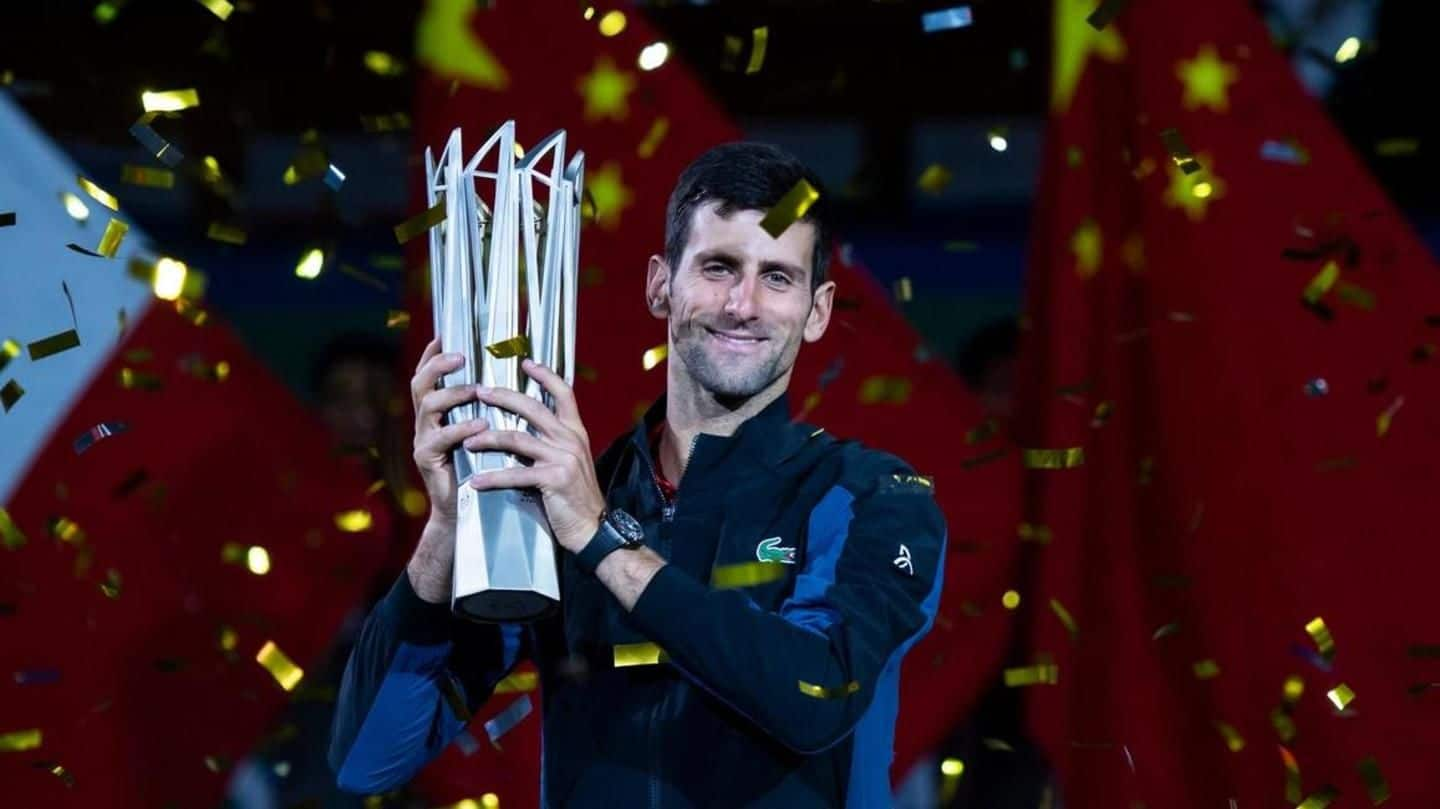 Serbian Novak Djokovic sealed another trophy in style to keep his sensational form going in 2018. After winning the Wimbledon, US Open 2018 and the Cincinnati Masters, Djokovic sealed the Shanghai Masters to extend his winning run. He also closed in on Rafael Nadal for the top spot in men's singles rankings. Here's more on his performance.
Djokovic enjoying a stellar run of form
Djokovic reigned supreme after thrashing Croatia's Borna Ćorić 6-3, 6-4 in 97 minutes. This was the Serb's fourth Shanghai Masters title victory. Ćorić had earlier stunned Roger Federer in the semis to book a maiden Masters 1000 final. Djokovic has gained bragging rights after winning 18 consecutive matches. He has replaced second placed Federer in the rankings and now is in sight of Nadal.
Djokovic in a league of his own
In the race for the top spot in rankings, Djokovic is just 215 points behind Nadal. The Serb also clinched his 26th consecutive set and fourth title of 2018. Earlier, after his win in the Cincinnati Masters, the Serb became the first player to bag all nine Masters 1000 tournaments. A few months ago, Djokovic was ranked 22nd. He has orchestrated a magnificent comeback.
'I think you're seeing the new Novak'
Djokovic wants to finish strongly in 2018. "I am very close now to Nadal in the rankings and put myself in a good position for the last period of the year." He didn't drop a single serve in Shanghai and stated, "I think you're seeing the new Novak. I don't need to describe him, that's all I can say."
Djoker a Chinese in past life?