Ramos praises Harry Kane ahead of Nations League clash
Ramos praises Harry Kane ahead of Nations League clash
Oct 15, 2018, 01:26 pm
2 min read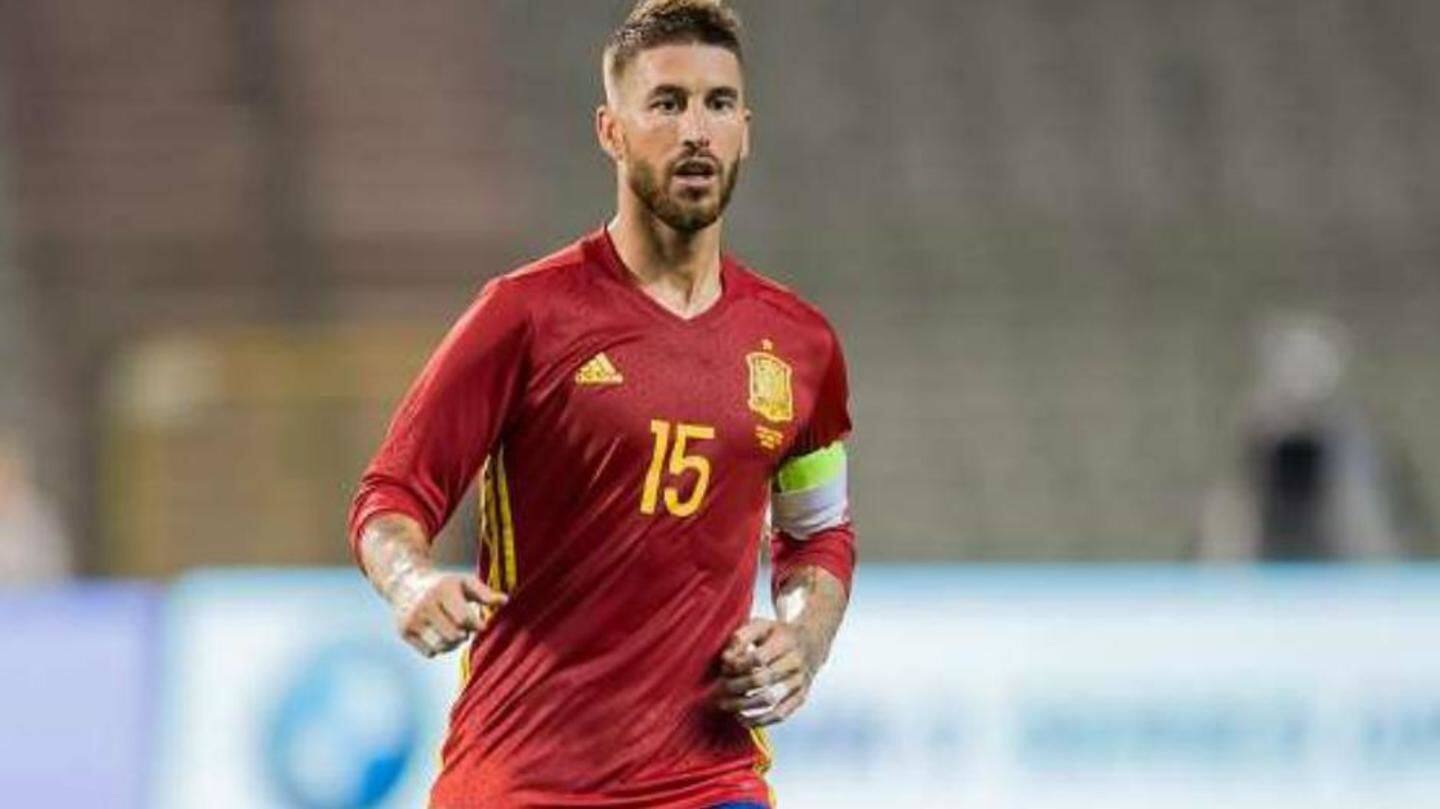 Spain captain Sergio Ramos praised his English counterpart, Harry Kane recently and added that Kane has the potential to shine in Spanish league as well. Ramos admired Kane's physicality and technicality but added that he is ready to face the English striker in their UEFA Nations League match in Seville tonight. Meanwhile, Luis Enrique has also showered words of praise on Gareth Southgate.
Sergio's views on the England national team
Ramos has also said that the England are laden with dangerous footballers who are technically gifted but did not forget to reveal that Spain are well-prepared for them. He also admired their World Cup run and the fact that though this team is very young, they have a personality. Ramos added that Spain need to keep Kane away from scoring.
Spain had earlier trumped over England at Wembley
The last Nations League match between Spain and England saw the visitors clinch the victory at Wembley with goals from Saul Niguez and Rodrigo. Marcus had scored the first goal for England in the 11th minute, but Southgate's side could not manage to hold on to the lead. Danny Welbeck had netted the ball in during the later stages but was ruled out.
Enrique says he follows Southgate's career with curiosity
Luis Enrique has won all matches since taking up as Spain's manager, even winning 6-0 against World Cup finalists Croatia. Before the fixture against England, Enrique praised the way Southgate is bringing in the culture of playing possessional football to the English team. "I really like the way he interprets football. I hope he won't be lucky against us", said the former Barcelona manager.