Mohammad Hafeez wants ICC to tweak rules to retain 'doosra'
Mohammad Hafeez wants ICC to tweak rules to retain 'doosra'
Written by
Manoj Panchal
(Sourced from PTI)
Feb 25, 2018, 06:51 pm
2 min read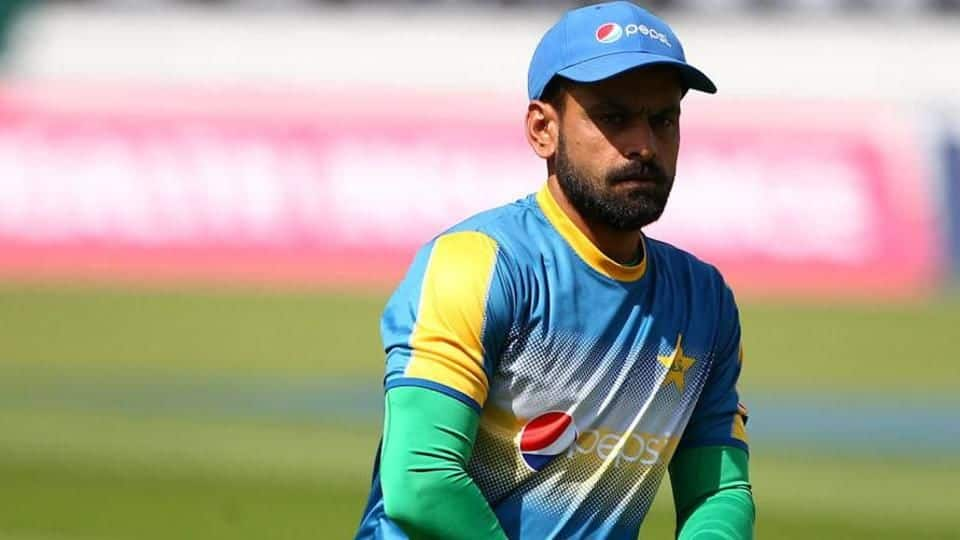 Pakistan all-rounder Mohammad Hafeez said the International Cricket Council (ICC) should tweak its rules to ensure that the 'doosra' remains a part of the sport. Hafeez, a top order batsman and a handy off-spinner, has been reported more than once in the past, for his suspect bowling action. In November 2017, he was suspended from bowling in international cricket. Here's more.
ICC should modify rules to allow 'doosra' said Hafeez
"Really happy to see leg spinners come into international cricket. But I still believe something should happen when it comes to the doosra," Hafeez said. "Saeed Ajmal has given us a lot of excitement as well as Saqlain Mushtaq. It is one area ICC must look into. Some extension in the rules...doosra should be a part of cricket, not taken away from it," he added.
What is doosra in cricket?
A 'doosra' is a delivery that a player bowls with an off spin action that spins from right to left. This is different than a normal off spin delivery that spins left to right. Saqlain Mushtaq was the originator of the 'doosra'.
Variations of spin bowling
Depending on the wrist and finger position, a spin bowler bowls different types of deceptive deliveries like the googly, top spinner, doosra, under cutter, slider and flipper.