Unbreakable records in the UEFA Europa League
Unbreakable records in the UEFA Europa League
Apr 24, 2020, 06:52 pm
2 min read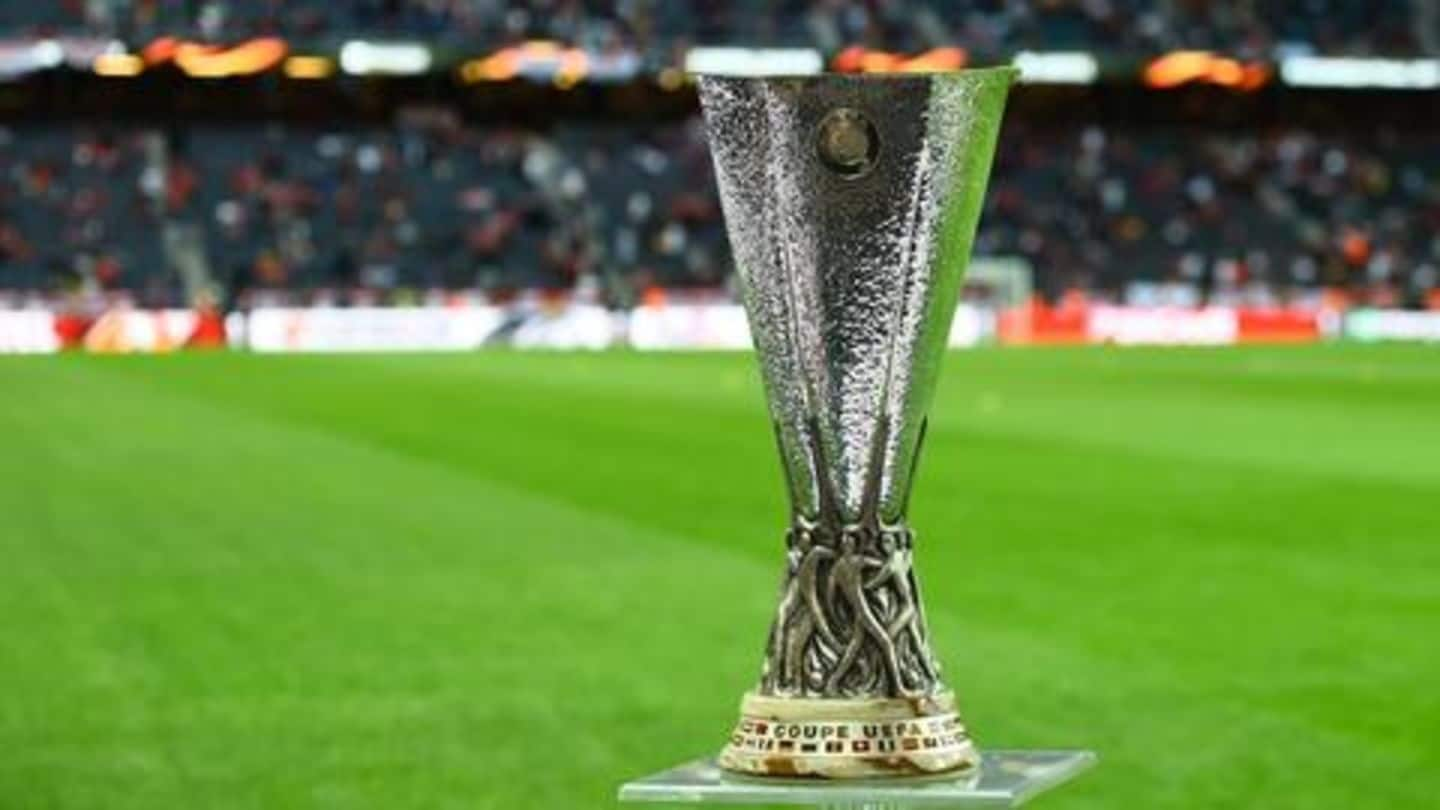 The Europa League known previously as the UEFA Cup was established in the year 1971. The name of the competition was changed to Europa since the 2009-10 season following a change in format. The tournament is the second-tier competition of European club football and is ranked below the Champions League. Here are the unbreakable records held in the Europa League.
Sevilla's three successive titles win is special
Sevilla hold the record for sealing three successive Europa League victories in 2014, 2015 and 2016 respectively. No other clubs have managed to secure this record in the history of the competition. The Spanish side also hold the record for two successive wins alongside Champions League record-holders Real Madrid. It would be absolutely difficult for any side to surpass Sevilla's record.
Some notable unbreakable records held in the Europa League
Three-time Europa League winners Atletico Madrid hold the record for consecutive wins from 2011-12 to 2012-13 seasons. To match such an unbeaten feat looks impossible. Eldar Hadzimehmedovic's record six-goal tally in a single match is indeed special. He scored Lyn Fotbal's all six goals against NSL Runavik in 2003. Radamel Falcao's 17-goal tally in a single season for Porto looks distant for many.
Feyenoord and Ajax boast of these records
Scoring goals aplenty across both legs is a fantasy for many sides. Back in 1972-73, Dutch side Feyenoord smashed Rumelange with a flurry of goals. Feyenoord hit 9-0 in the first leg and followed that up with 12-0 in the second leg. Their 21-0 aggregate victory is unbreakable. Meanwhile, Ajax's 14-0 win against Red Boys Differdange, saw the most goals in a single game.
Europa League: Crucial other unbreakable records
Henrik Larsson holds the record for most goals in the competition (40). It will be tough for any current player to show such vision and get close to this record. Sevilla have reached five finals and have won all of them. Another unbreakable feat!