US Open 2018: Federer crashes out in fourth round
US Open 2018: Federer crashes out in fourth round
Sep 04, 2018, 10:54 am
2 min read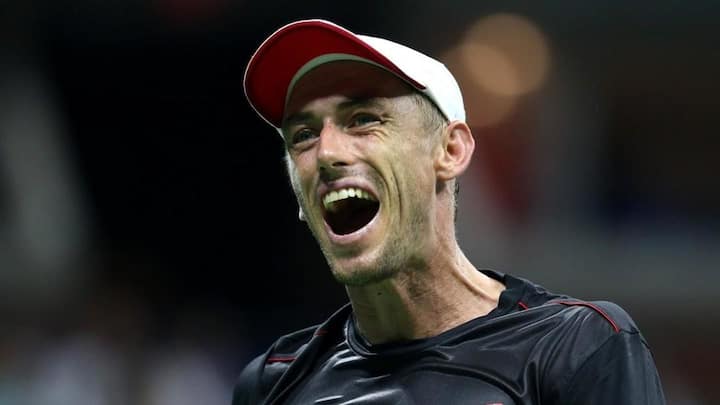 Roger Federer was handed a deafening blow by John Millman in a 4-set thriller. The Swiss ace had taken a lead with a 6-4 win in the first set, but Millman came back to win the next three. The battle was close with two tie-breakers in the last two sets, but Millman trumped Federer 4-6, 7-5, 7-6, 7-6. Here's more on the same.
First quarters for Millman
Millman up against the Djoker!
Millman will face Serbian Djokovic in the last eight. Djokovic battled through heat to win his fourth round encounter against Joao Sousa 6-3, 6-4, 6-3.
Federer's quest for 21st Slam dashed
Federer's quest for a 21st Slam title and a 6th US Open was dashed by the Aussie Millman. Federer had given a lot of priority to the US Open this year, but couldn't quite step up during the pivotal moments despite taking a lead. The world number 55 stunned Federer in three hours and 38 minutes. Federer ends the year with one Slam title.
Nadal, Djokovic favorites for the title?
With Federer ousted, the US Open 2018 Slam looks likely to be won either by Rafael Nadal or Djokovic. Both remain the best bets. Nadal is the defending champion here and earlier he had bagged the 2018 French Open. Djokovic has gathered pace since the Wimbledon 2018 title triumph. That has helped him boost his confidence further. Whom are you rooting for?