#ThatWas2019: Five amazing feats we witnessed in 2019
#ThatWas2019: Five amazing feats we witnessed in 2019
Jan 04, 2020, 05:49 pm
2 min read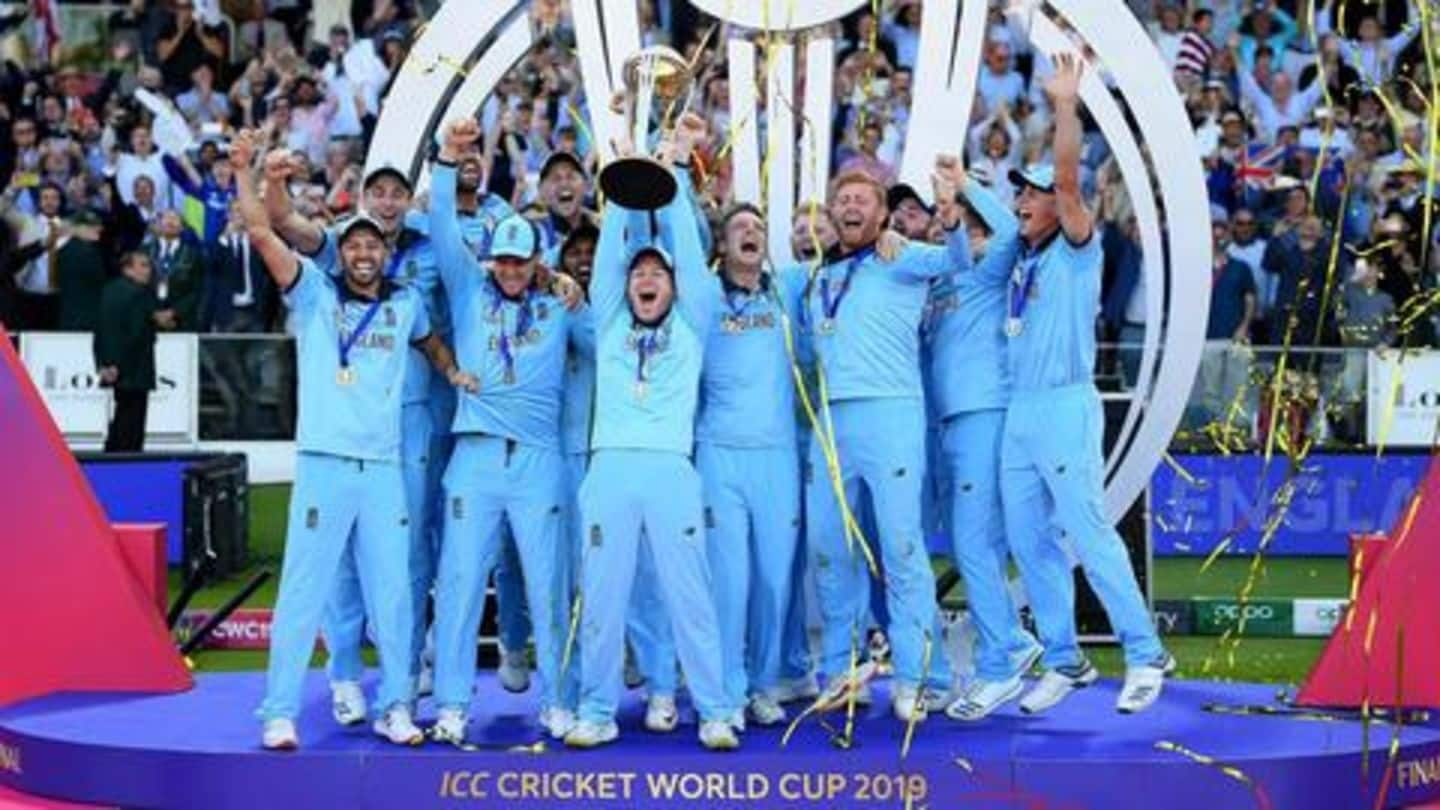 The year 2019 was a memorable one for the sporting world. The last 12 months were filled with uncountable record-breaking performances. It was headlined by the maiden Cricket World Cup win by England. And, before the clock strikes 12 and the year ends, we take a look at five of the amazing feats achieved by sportspeople this year.
Virat Kohli fastest to score 21,000 international runs
Indian skipper Virat Kohli just keeps on smashing one record after another. Not only he scored the most number of international runs this year, but interestingly, he also completed 21,000 international runs in 2019. What makes it even unique is that he became the fastest cricketer to do so, in just 435 innings, going past the legendary Sachin Tendulkar (473 innings).
Lionel Messi wins Ballon d'Or for record sixth time
The world of football, since 2010, has been dominated by the two modern-day legends, Cristiano Ronaldo and Lionel Messi. These two remain engaged in the battle of who is the GOAT. However, Messi asserted his dominance this year as he won the prestigious Ballon d'Or title for the record sixth time, edging past Ronaldo, who has won it five times.
Tiger Woods wins his record fifth Masters title
Tiger Woods shocked the world when he won his fifth Masters Tournament this year, despite not being a favorite. The title win cemented his legacy as one of the greats, as it was his first major win in 11 years and the first Masters win since 2005. He also won his 82nd PGA Tour title this year and is tied with legendary Sam Snead.
First-ever NBA Championship for Canada
The NBA Championship has always been, over the years, dominated by a team from the USA. However, it all changed this year when a team from Canada lifted the title. It was Toronto Raptors, which not only gave Canada its first NBA title, but they also became the first non-US team to win it. They beat Golden State Warriors in 2019.
USA continue to soar high in FIFA Women's World Cup
Brazil remain the most successful team when it comes to men's football. However, the same cannot be said about the women's football, and it is the team from USA which asserted its dominance. The team won its record fourth FIFA Women's World Cup title this year, while their men's team is still in search of their maiden one.