Blood, guts, and tears: 5 greatest bouts in boxing history
Blood, guts, and tears: 5 greatest bouts in boxing history
Aug 06, 2018, 07:04 pm
2 min read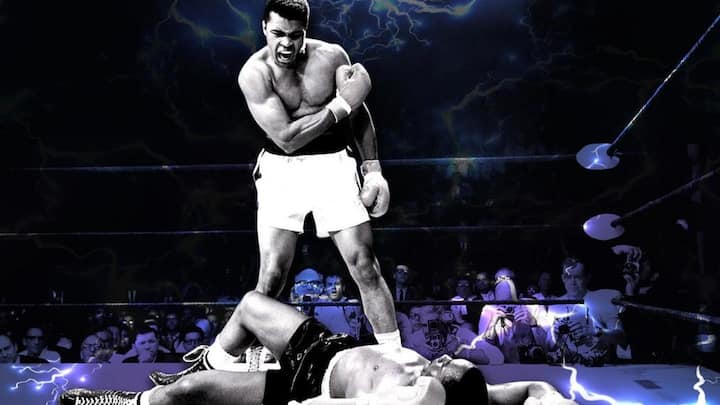 The ancient Greeks were the first to introduce boxing, and since then, it has seen a stunning growth in stature and significance. Over the years, boxing has provided us with numerous spectacles and captivating matches. Several records has been scripted inside the ring. So prepare for the 15 rounds, here are the 5 best matches in the history of boxing.
The Battle of the Champions
This 1982 dream match pitted the boastful Aaron Pryor against Alexis Arguello. Alexis was the champion who was looking to become the only boxer in history to win titles in four different weight classes. Alexis was close to victory and was about to script history when 'The Hawk' Pryor snatched the momentum in the final rounds, winning the fight in a dramatic fashion.
Rumble in the Jungle: An encounter of epic proportions
In 1974, George Foreman was considered a champion who can't be defeated. Ali was a beloved figure in the world of boxing, but he entered this historic encounter as the underdog. Foreman went on full-attack mode from the beginning. Ali held on, covering himself against the ropes as Foreman continued his assault. Once Foreman was exhausted, Ali punched his way to immortality.
First brawl of boxing's most brutal trilogy
This match earned its fame (or notoriety?) for the intense punishment both fighters had to endure. Mickey Ward and Arturo Gatti went head-to-head, both suffering umpteen amounts of pain till the decisive moment came in the 9th round. Ward, famous for being a devastating body-puncher, sent Gatti down with a kidney punch. Gatti, however, did not give up but lost out on points.
The immortal 8-minute slugfest
This match lasted for just three rounds. Marvelous Marvin Hagler and Thomas 'Hit Man' Hearns locked horns in an epic fight. It had more drama and tension than any other match in the history of the sport. Both fighters were bleeding by the third round, but none would give up. Hagler, finally, clinched victory with a right hand followed by two uppercuts.
Thrilla in Manila: The GOAT of boxing encounters
This encounter is probably the most storied encounter in all of boxing. The Heavyweight Championship was on the line as the two greats of boxing battled it out in a packed Madison Square Garden. Both had endured so much punishment that rumors of their deaths began circulating before the end of the match. Ali, however, won via 14th round technical knockout.