This is what Fletcher thought about Paul Pogba
This is what Fletcher thought about Paul Pogba
Nov 06, 2018, 06:01 pm
3 min read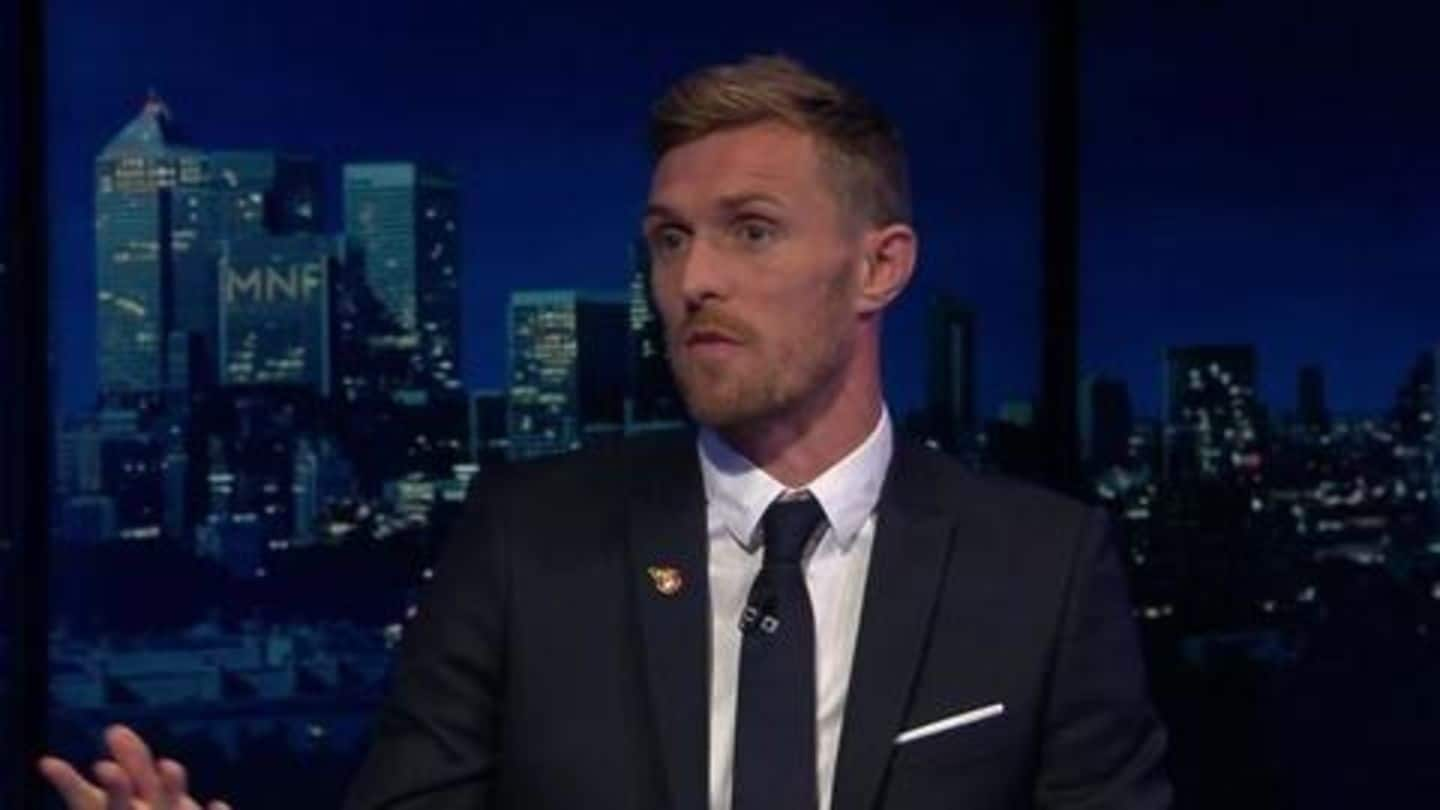 Former Manchester United player Darren Fletcher has opened up regarding his thoughts on superstar Paul Pogba. Fletcher was a United regular for long and saw many up-and-coming talents during his days. He now reveals that when he was coaching the reserve team, while once recuperating from an illness, he found Paul Pogba too undisciplined for his central mid-field role.
Fletcher's comments on Pogba's position
Fletcher says that while he was coaching the reserve team, both he and coach Warren Joyce felt that Pogba could do better playing up front. According to Fletcher, Pogba is the kind of player who will win you matches, express his footwork and shooting abilities in the attacking third, and score goals. He believes Pogba is not disciplined enough for being the central mid-fielder.
We completely agree with Fletcher
Fletcher is absolutely right, central mid-fielder is the player who shoulders the biggest responsibility in the entire team, and his disciple should be par-excellence. A central mid-fielder is like the conductor, and the game his orchestra. He needs to have immaculate vision and see whom to pass so that chances are created, how to intercept balls in the mid-field, how to reverse counter-attacks.
The greatest central mid-fielders and their attributes
Some names immediately come to mind while talking about the best central midfielders- Andrea Pirlo, Xavi Hernandez, Luka Modric. And what do they have in common? Discipline. They never got carried away, always knew their role, and had exemplary vision, anticipating movements way before the action happened and played accordingly. Pogba, on the other hand, is not someone who is so grounded and disciplined.
No, we're not saying Pogba is a bad player
We aren't saying Pogba is bad, just agreeing with Fletcher that central mid-field doesn't suit him. What are his qualities? He has powerful shots, can dribble at times, and can also connect well with like-minded players. He should be used up front where he will be able to express his attributes of shooting and creating chances instead of being bogged down by extra pressure.
Fletcher says Ferguson felt the same way
Darren Fletcher spoke of an instance when Sir Alex Alex Ferguson also felt Pogba was not even disciplined enough to become the reserve team's central mid-fielder. He said Alex picked Ji-sung Park, Phil Jones, and Rafael da Silva, while Pogba was benched.
Fletcher analyzes Pogba's performance against Bournemouth
Fletcher opines Pogba can do wonders linking up-front with Anthony Martial. He says Martial and Pogba can cut across, while Martial takes the role of the second striker, Pogba can dribble and create chances. He mentioned United's performance against Bournemouth where Pogba played such a role. Fletcher emphasized that United can create chances if they attack from the left with assistance from Luke Shaw.