Records held by Williams in Formula 1
Records held by Williams in Formula 1
Sep 22, 2019, 08:24 pm
2 min read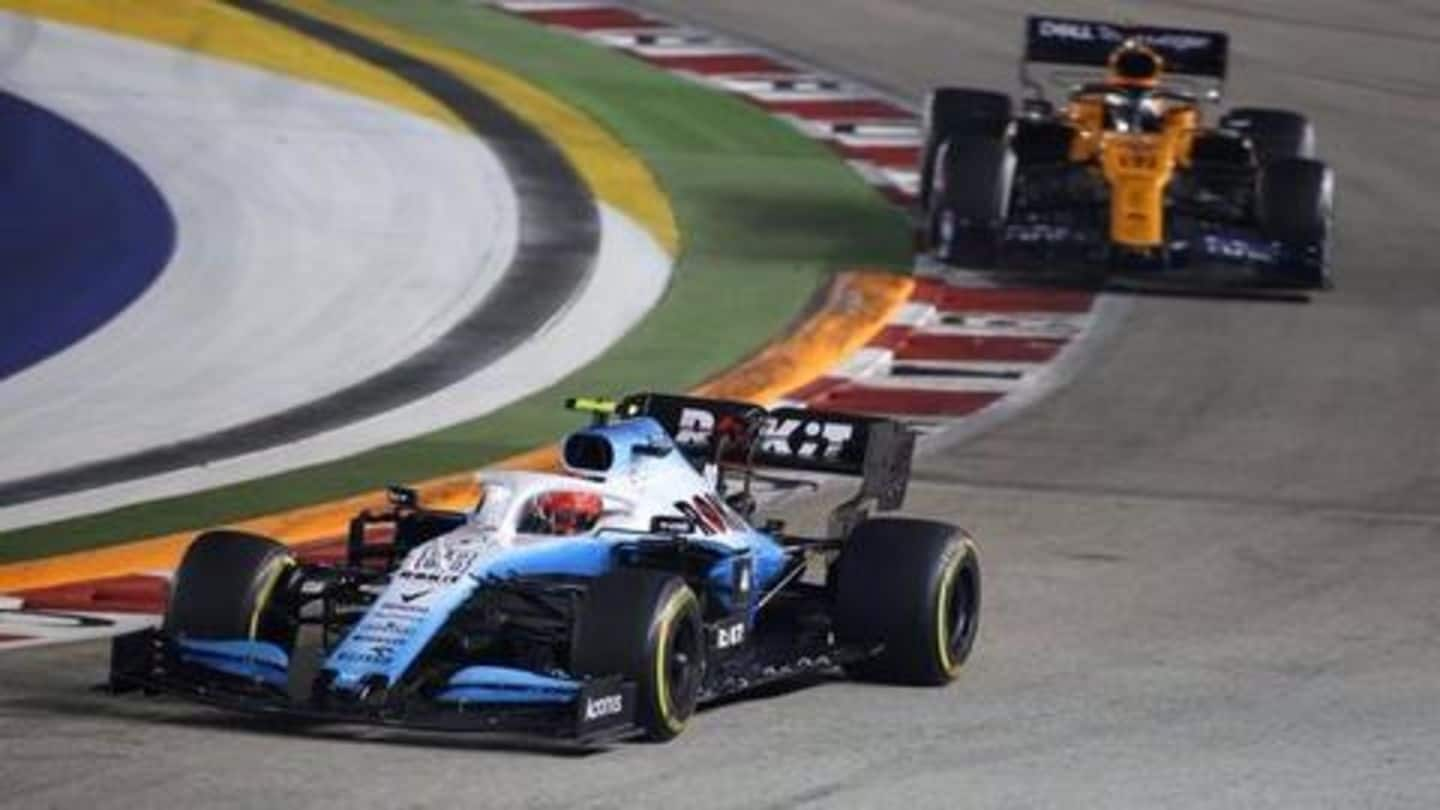 Williams entered Formula 1 in the year 1977 and since then they have continued to race over the years. The team isn't a major force like it was in the past and this season has been another poor one so far. Williams will hope for better shows in the near future after extending the engine supplier partnership with Mercedes until 2025. Here's more.
Seven drivers have won the Championship with Williams
Seven drivers have won the Championship with Williams in their long history. Alan Jones (1980), Keke Rosberg (1982), Nelson Piquet (1987), Nigel Mansell (1992), Alain Prost (1993), Damon Hill (1996) and Jacques Villeneuve (1997) are the drivers to have won the Championship.
Williams make their presence felt with these feats
Williams are third on the list for the most races won (114). The team finds itself in the mix for the most consecutive races won (7). Williams achieved the feat in 1993. Williams also find themselves in the list of most consecutive wins in the same Grand Prix (4). The team is fourth on the list for the most 1-2 finishes in F1 (33).
Crucial feats achieved by Williams in F1
Williams have the eighth best tally for most 1-2 finishes in a season (6). They achieved the tally twice in 1992 and 1996. Williams share the joint-second best record for most consecutive 1-2 finishes (4). The team has 312 podium finishes in its history. This is the third best feat. In terms of consecutive podiums, Williams are in the mix with 17.
Williams have won nine Constructors Championships
Williams are third on the list for total pole positions (128). They share the third highest pole positions in a season alongside McLaren, Red Bull and Mercedes. Williams hold the record for most consecutive pole positions (24). In terms of fastest laps, Williams have the third best record (133). They are second on the list for most Constructors Championships (9).