India unlikely to play four-day Tests in near future
India unlikely to play four-day Tests in near future
Oct 17, 2017, 08:13 pm
2 min read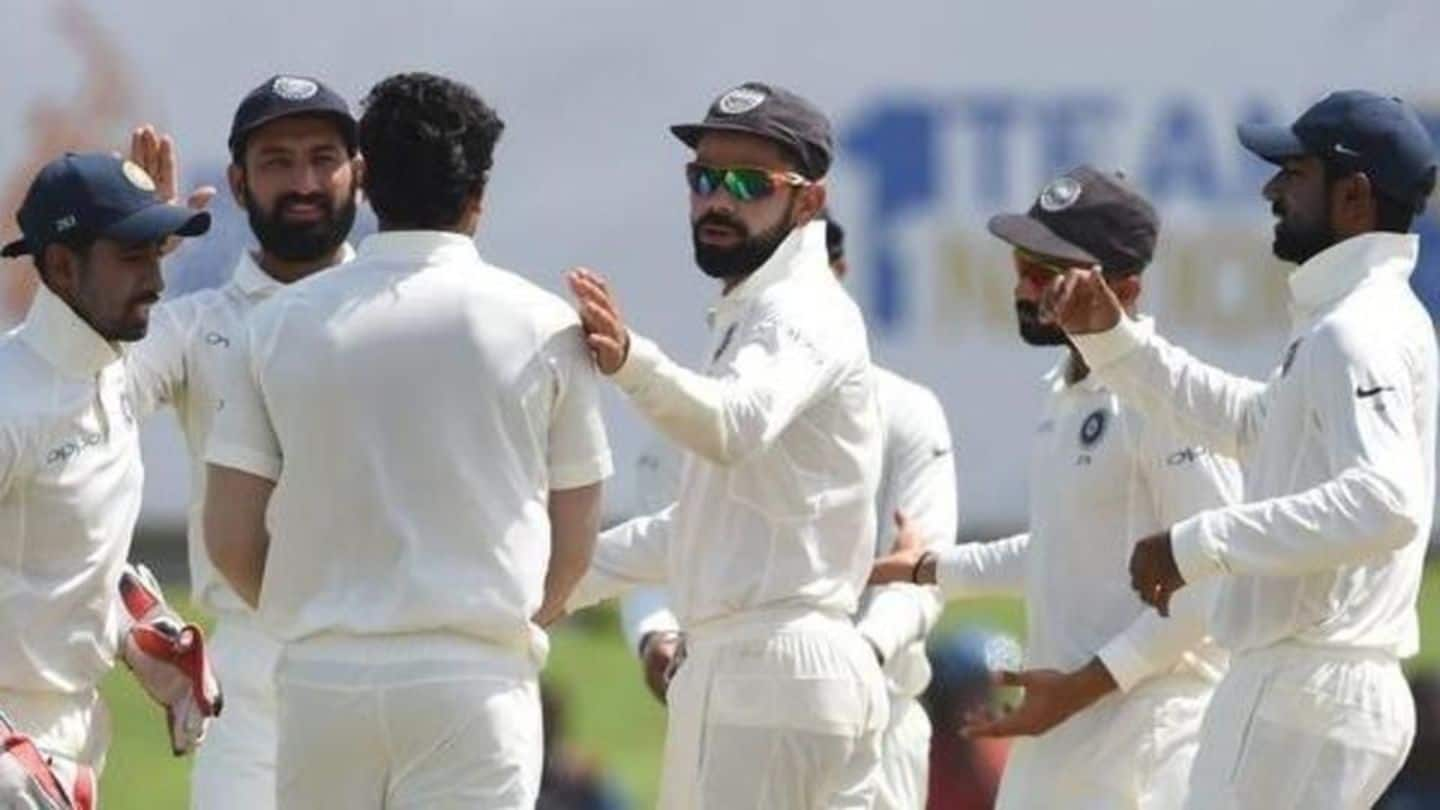 While the ICC has recently approved the four-day Test matches on a trial basis, Indian team is unlikely to play the format anytime soon. BCCI said that it wants to stick to traditional format as recommended by Anil Kumble-led ICC Cricket Committee. Another reason for BCCI's lack of interest is that the four-day Tests do not contribute to points in the proposed Test League.
Opinion divided on 4-day format
While the likes of Shane Warne and Ricky Ponting advocated for the curtailed version of Test, there are others who do not want the traditional format to be tinkered with. South African players Dean Elgar and Faf du Plessis, who will play their first four-day Test against Zimbabwe in December, voiced their concerns against it. Let's look at the 4-day format's pros and cons.
Most matches these days do not go into fifth day
According to the data, there has been a decrease in the proportion of matches that go into a 5th day of Test. This has dropped from 68.6% in 1990s to 58.2% this decade (2010-2017). Reasons for this range from rise of short-form cricket and hence a decrease in Test specialists, to the increase in number of test matches being played leading to a fatigue factor.
Bigger viewership and commercial interests
It is a known fact that Test cricket audiences are dwindling in numbers and to become commercially profitable, a leaner format is seen as an alternative. Further, games which go on to fifth day often lose out on revenues, if they finish early. A 4-day format could also encourage teams to be more attacking in their approach, making it more attractive for younger audience.
Argument against the four-day format
As purists of Test cricket scoff at the idea of a 4-day format, the major sticking point is how the spinners could be rendered ineffective due to this. Classically, the pitch assists fast bowlers in the first couple of days, with spinners getting into action on days four and five. With a shorter version, there may be no place for art of spin.
The spirit of fighting for a draw
Five-day format lovers also argue that the aspect of fighting for a draw will be lost in a four-day match format. And a draw can often change the momentum of a Test series, impacting the result.