FIA rejects Ferrari's appeal against Vettel's penalty
FIA rejects Ferrari's appeal against Vettel's penalty
Nov 12, 2016, 02:35 pm
2 min read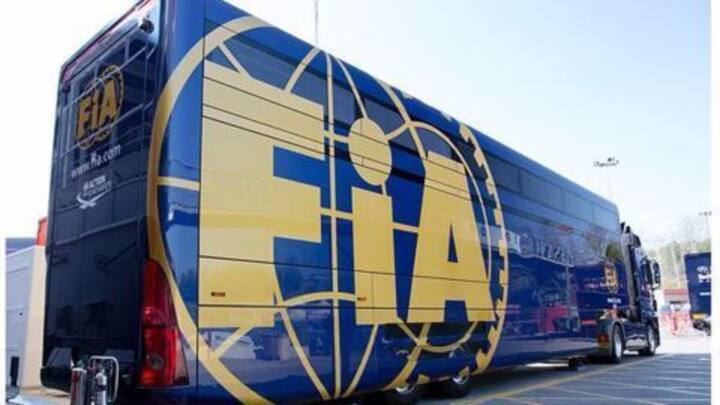 Federation Internationale de l'Automobile (FIA) has rejected Scuderia Ferrari's appeal against the 10-second penalty imposed on their driver Sebastian Vettel at the 2016 Mexican Grand Prix. Vettel was penalized for a dangerous move while braking as Australian Ricciardo attempted to overtake, causing Vettel his podium finish. Mexican GP stewards said that 'no new element' has come up, as implied by Ferrari.
Sebastian Vettel is a four time Formula One Championship winner from Germany. He won the championships while driving for the Red Bull Racing team and is currently driving for the Scuderia Ferrari team. In the 2008 Italian Grand Prix, Vettel was the youngest driver ever to secure a pole position and win the race, a record which was broken in 2016.
Vettal in the 2016 F1 season
Sebastian Vettel did not secure a pole position in the 2016 season and has also not won a Grand Prix. His best result was securing third position at the Australian, Spanish and Italian Grand Prix. He is currently fourth in the driver standings.
Vettel fined with 10-second penalty
Sebastian Vettel was handed a 10-second penalty and was also demoted from third to fifth position for moving under braking at the 2016 Mexican Grand Prix on 30 October 2016. Vettel also abused race director Charlie Whiting on radio after he was stuck behind Max Verstappen in closing stages. But the German driver immediately apologized to the F1 director after the race.
Ferrari asks FIA to review penalty to Vettel
Sebastian's team Scuderia Ferrari has written to F1 governing body International Motoring Federation (FIA) to review the stewards' decision to penalize Vettel at the 2016 Mexican Grand Prix. Ferrari said, "A number of new elements have come to light after the decision was rendered that make the decision reviewable under Article 14.1 of the International Sporting Code."
Sebastian Vettel defends himself
Vettel defended himself for the penalty imposed on him by the F1 stewards. He said, "I think I moved over once to defend my position. After that, I think I gave Daniel enough room on the inside."