Footballer Hugo Lloris accepts drunk driving charges
Footballer Hugo Lloris accepts drunk driving charges
Sep 12, 2018, 07:03 pm
2 min read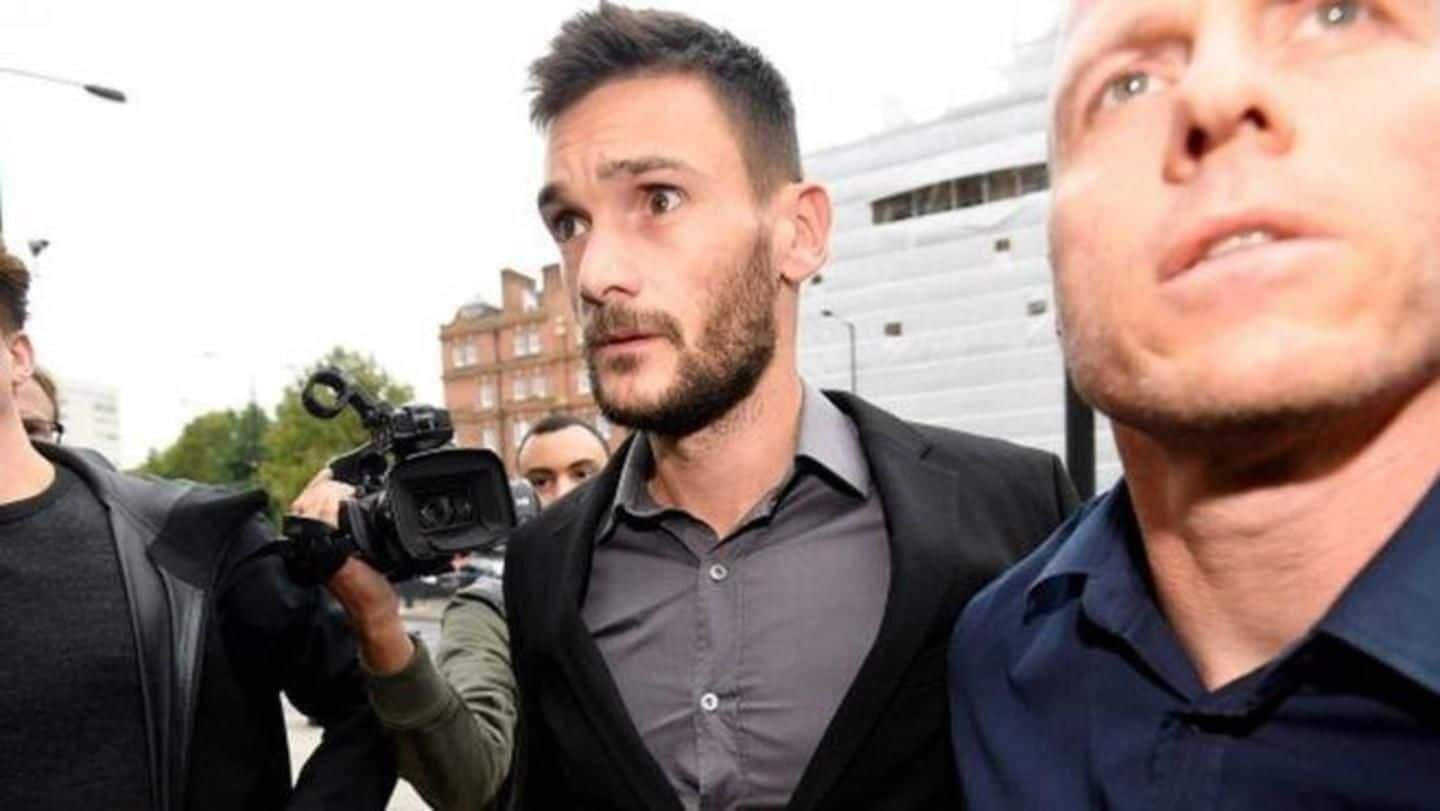 Tottenham goal-keeper and France captain, Hugo Lloris has admitted to charges of drunk driving. Lloris was arrested and charged at Gloucester Place in Central London. He appeared at the Westminster Magistrates' Court, yesterday, for the hearing of his case. The goal-keeper had joined Tottenham in 2012. Till date, he has made 250+ appearances for the club. Here are further details.
How was Lloris arrested in the first place?
The World Cup-winning Frenchman was driving in his Porsche Panamera along Gloucester Place, Marylebone, on August 24 when he was stopped by the Police for a routine check. Lloris was, reportedly, driving slowly at 15 mph in a 30 mph driving zone. The Tottenham captain had provided a breath sample, which contained 80 mg of alcohol per 100 ml of breath.
What punishment has Hugo Lloris received for his actions?
The Tottenham captain has been fined a sum of £50,000 and has also been banned from driving for 20 months. However, it remains to be seen if Spurs will take any action against him for his reckless behavior.
Lloris achievements on the football field
Lloris has made 209 Premier League appearances, winning 123, losing 41, and has kept 75 clean sheets. He was a part of Ligue 1 'Team of the Year' for 3 seasons 2008-09, 2009-10, 2011-12. Lloris was also named Ligue 1 'Goalkeeper of the Year' in 2008-09, 2009-10, and 2011-12. He captained France to World Cup glory in Russia this year.