Ganguly wants India to play D/N Test in every series
Ganguly wants India to play D/N Test in every series
Dec 03, 2019, 04:56 pm
2 min read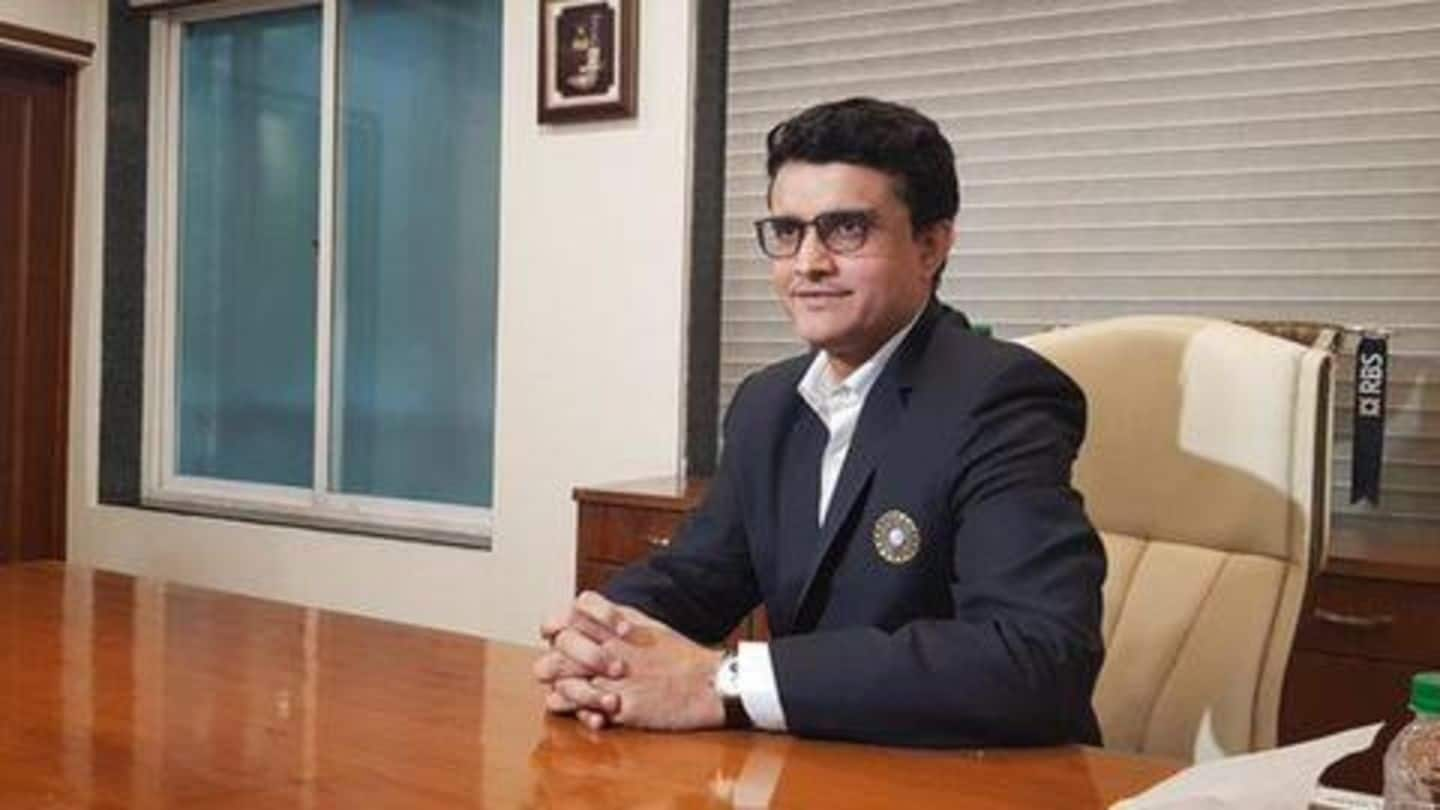 BCCI president Sourav Ganguly is pretty upbeat regarding the Day-Night Tests. He wants one such pink-ball Test to be a part of every series. India and Bangladesh played their maiden Day-Night Test last month at the Eden Gardens in Kolkata. The match was a tremendous success and everyone praised Ganguly for taking up the initiative. Here's more.
"I am pretty upbeat about it, says Dada
Ganguly feels pick-ball Test cricket is the way forward. "I am pretty upbeat about it," Ganguly told 'The Week' magazine. "I feel this is the way forward. Not every Test, but at least one Test in a series."
The Day-Night Test in Kolkata was a successful affair
The Eden Gardens witnessed a packed stadium as the BCCI went on to aggressively market India's maiden pink-ball Test. From illuminating prominent city landmarks in pink and creating a buzz around the match, it was a hit affair. After the completion of the match, Ganguly was encouraged by the turnout in Kolkata. He felt other Indian venues should host Day-Night Tests as well.
'Nobody wants to play Tests in front of 5,000 people'
"I will share my experiences with the board and we will try and implement it in other places," Ganguly had said. "After this, everyone is ready. Nobody wants to play Test cricket in front of 5,000 people," added the former India captain.
Kohli had made his stand clear on D/N Tests
Earlier, skipper Virat Kohli felt D/N Test shouldn't be the only way the format is played. "I think this can be a one-off thing but it should not be a regular scenario. In my opinion, this should not become the only way Test cricket is played. Because then you are losing out on that nervousness of the first session in the morning," Kohli said.
Kohli calls for practice game ahead of D/N Test
India could play a Day-Night Test Down Under next year. The Test series against the Aussies will be a crucial one in terms of the ICC World Test Championship. Kohli had earlier said there should be a practice match prior to the D/N Test. "Whenever it is held, there should be a practice game before," Kohli said last month.