NZ coach Stead under heat for missing ODIs against India
NZ coach Stead under heat for missing ODIs against India
Feb 05, 2020, 06:08 pm
2 min read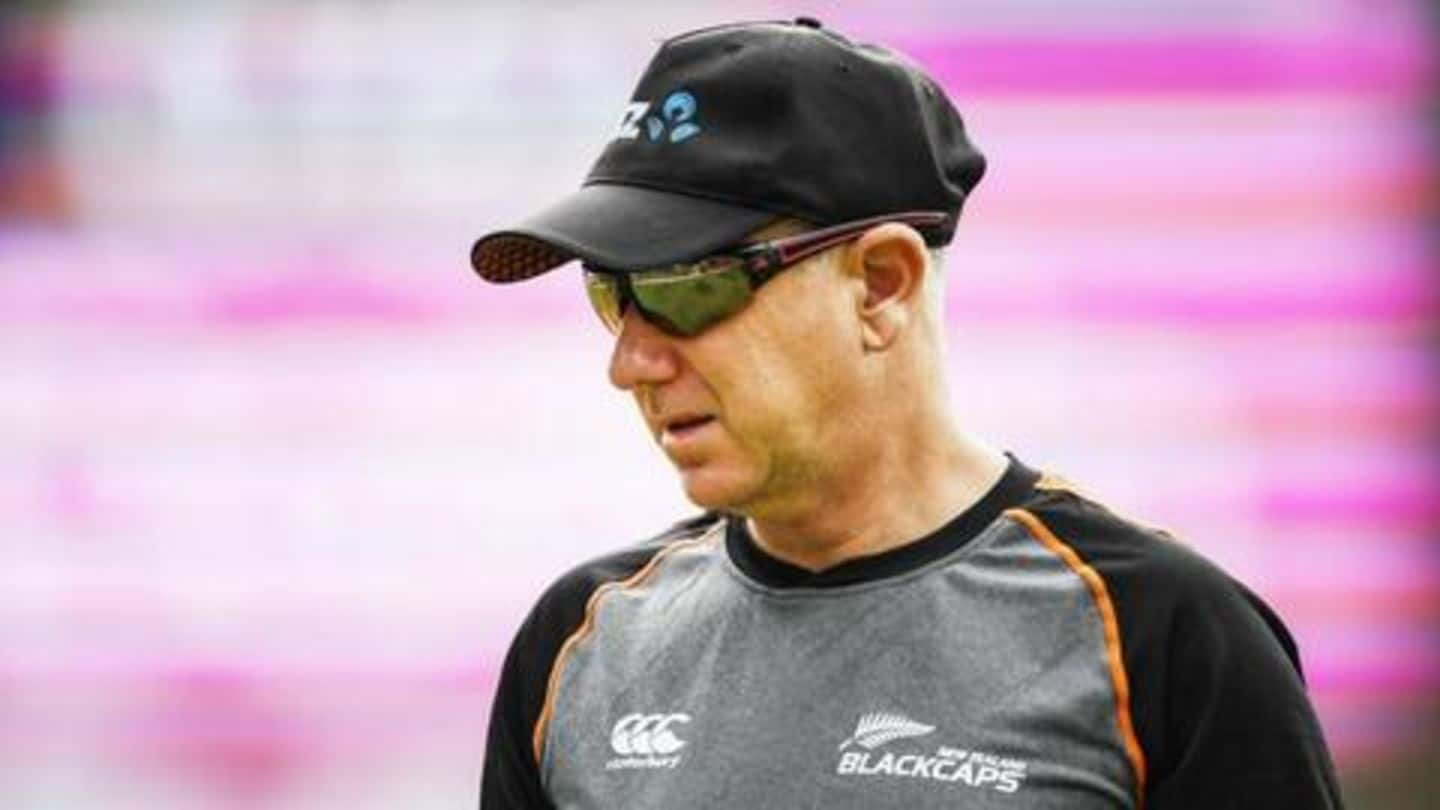 New Zealand head coach Gary Stead has come under the heat from critics following his leave of absence during his side's crucial three-match ODI series against India. The Kiwis lost the just-concluded five-match T20I series against the very side, as bowling coach Shane Jurgensen is in charge during the ODIs. Here are further details on this.
Jeremy Coney outraged with Stead
Former New Zealand skipper Jeremy Coney was among the top critics who lashed out at Stead, with the Kiwis struggling in their most important season in 10 years. "We're facing the three big boys (Australia, India, and England). They were marmalized in Australia and it's now five-zip at home. Wouldn't you think the main coach and selector would be there?" he questioned, reports ESPNCricinfo.
NZC CEO defends Stead's break
Meanwhile, NZC CEO, David White, has defended Stead's decision to take a break, as he clarified it as being related to support staff's workload level in international cricket. "We lost our last coach, Mike Hesson, to workload issues. We want to make the role sustainable going forward. That is why Gary is having the week off this week," he said.
I'm quite annoyed about it: Coney
"I'm quite annoyed about it. I've heard they want to freshen up for the other challenges ahead after this series. They've got three T20 and three ODIs versus Australia. They have the rest of March off, all of April, all of May," reckoned Coney.
Kiwis have fared well under Stead
Stead was roped in as the Kiwi head coach in August 2018. Since then, they have fared well under him, having played 59 matches and winning 29, besides losing 23, while they have a win-loss ratio of 1.260. He has been most successful in the ODIs, where they have won 15 off 25, besides finishing as the runners-up of the 2019 ICC World Cup.
Kiwis suffered their worst defeat of a new decade
Although the Kiwis have been doing good recently, the 0-5 whitewash was their worst defeat of this fresh new decade. Overall, this was the third time Kiwis played a five-match T20I series, where they were whitewashed for the first time. However, they have made a good comeback in the ODIs, winning the opening ODI by four wickets, which is their highest successful ODI chase.