Ranking the top career moments of Novak Djokovic to date
Ranking the top career moments of Novak Djokovic to date
Oct 02, 2019, 08:00 pm
2 min read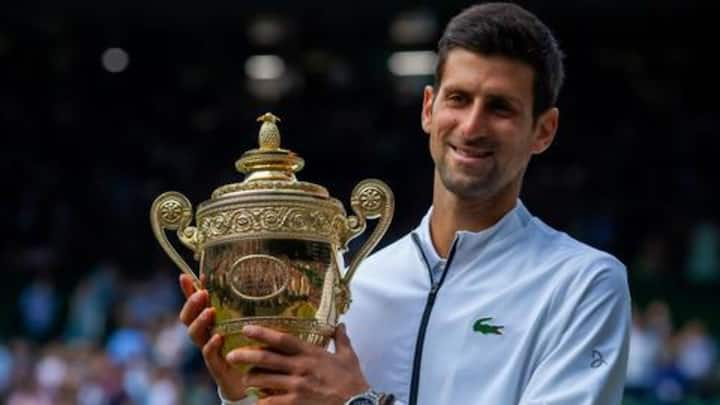 While Roger Federer and Rafael Nadal will go down in the history books as tennis greats, one such man who is well on course for history is Novak Djokovic. Being the reigning world number one and a 16-time Grand Slam winner, he is showing no signs of slowing down. On the same note, we take a look at his greatest career moments so far.
The beginning of the Djokovic era in 2008
The year of 2008 was certainly where it all started for Djokovic. Having finished 2007 as world number three, he was determined to become number one as he started 2008 by winning his first Grand Slam, the Australian Open. Although he did not win any further slams during the year, he managed an Olympic bronze and the year-ending Tennis Masters Cup to assert dominance.
Davis Cup title for Serbia
Djokovic has a special love for performing at the international level, as he was determined to hand Serbia a success in the Davis Cup. After the US Open final loss, Djokovic was determined to prove himself. He won his two matches in the Davis Cup final, allowing Serbia to recover from a 2-1 loss and win 3-2.
The resurgence of Djokovic in 2011
The year of 2011 was a new beginning for the Serbian, and it all started with the Australian Open, which was his second career Grand Slam win. He swiftly followed it up with Wimbledon and the US Open the same year. In the meantime, he also scripted a record-breaking five ATP Masters title the very year, before he suffered a season-ending injury.
The repeat of 2011 three years later
Djokovic has a tendency to be lethal for a season and drop down for a couple before re-emerging. In the same light, he repeated his 2011 success three years later, as he reached the final of all the four Grand Slams in 2015 and won the same three. He also won six Masters event and the ATP Finals, ending the year as number one.
Being number one for 122 weeks
Djokovic has a unique tendency to hold on to his number one spot for a long time. To date, he has been number one on four occasions. However, his best reign as the number one came during his third reign, which lasted from July 2014 to November 2016. He held on to the spot for a record 122 weeks, making him a great player.