Umar Akmal reports match-fixing approach in GT20 Canada: Details here
Umar Akmal reports match-fixing approach in GT20 Canada: Details here
Aug 08, 2019, 11:38 am
2 min read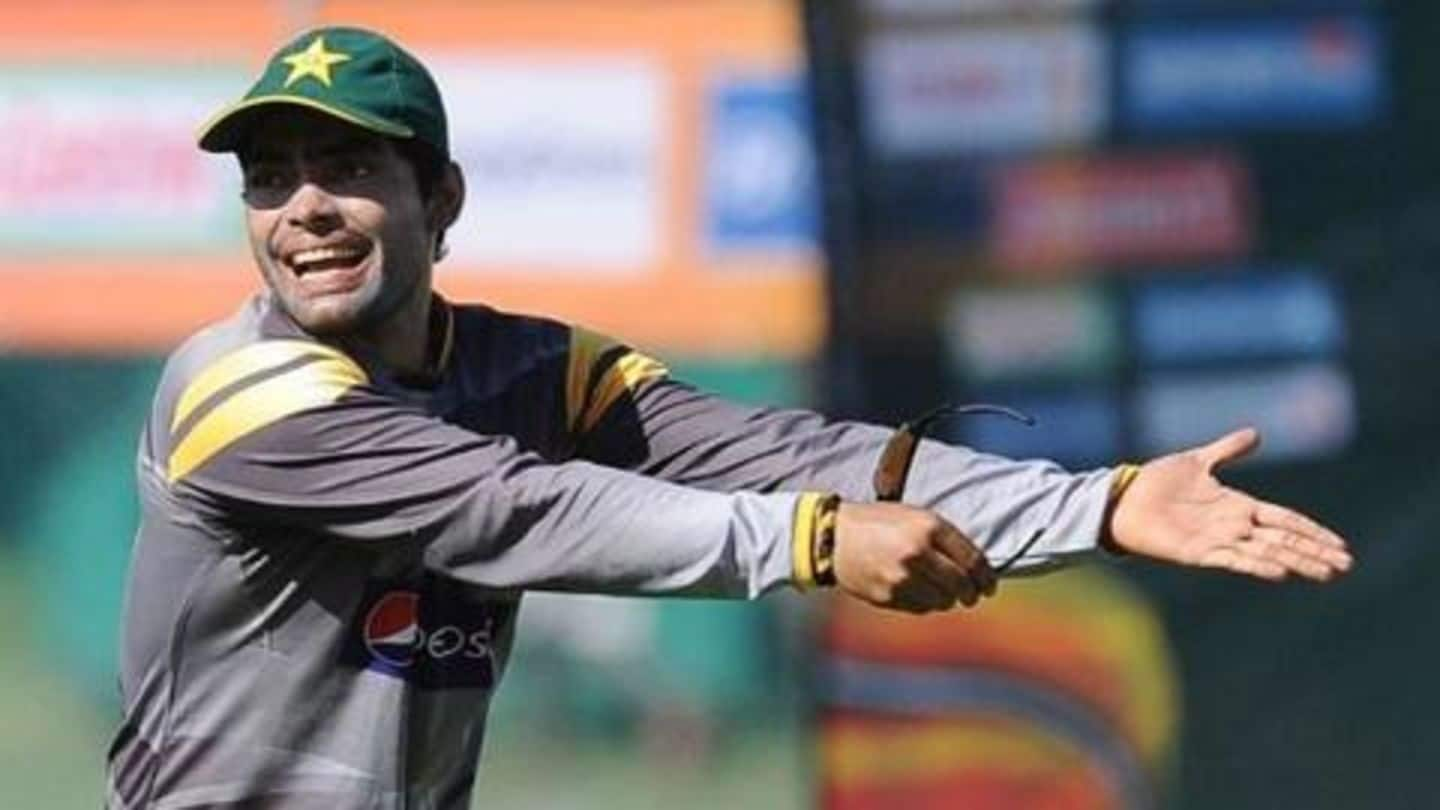 Pakistan batsman Umar Akmal has come up with a shocking revelation that he was approached for match-fixing in the ongoing Global T20 Canada. Moreover, the approach was made by a former Pakistani cricketer, known by the name of Mansoor Akhtar. Umar has also reported the entire issue to the PCB anti-corruption unit. Here are further details on this.
Mansoor was part of the Winnipeg Hawks management
Mansoor was a part of the Winnipeg Hawks management, the same franchise for whom Umar plays for. Also, Umar is so far the fifth-highest run-scorer for the side this season, having scored 70 runs in three matches, at an average of 23.33. Currently, the team is placed fourth in the table, having won two and losing three of six.
Mansoor has currently gone incommunicado since the complaint
Following the complaint, Mansoor, who was tried to be contacted, has since gone incommunicado. He is currently based out of the United States (US). He had played 19 Tests and 41 ODIs for Pakistan between 1980 and 1990.
Umar has a tendency to get embroiled himself in controversy
Umar is no stranger to controversies in cricket. Recently, he was sidelined for the 2019 ICC World Cup, despite being allowed a comeback chance during the ODI series against Australia prior, this year. He had also made revelations regarding the approach for match-fixing earlier, during the 2015 ICC World Cup and the Hong Kong Super Sixes.
PCB and GT20 organizers to review Umar's claim
Meanwhile, following the revelation and claim by Umar, the GT20 organizers, along with the PCB anti-corruption unit, would be investigating further into the details. As of now, the author believes that Umar is likely to continue playing in the tournament. However, the PCB can revoke his participation in case they sense something serious, in which case, the Hawks could suffer a serious setback.