Josh Hazlewood keen to play remaining Ashes 2019 Tests
Josh Hazlewood keen to play remaining Ashes 2019 Tests
Sep 01, 2019, 07:26 pm
2 min read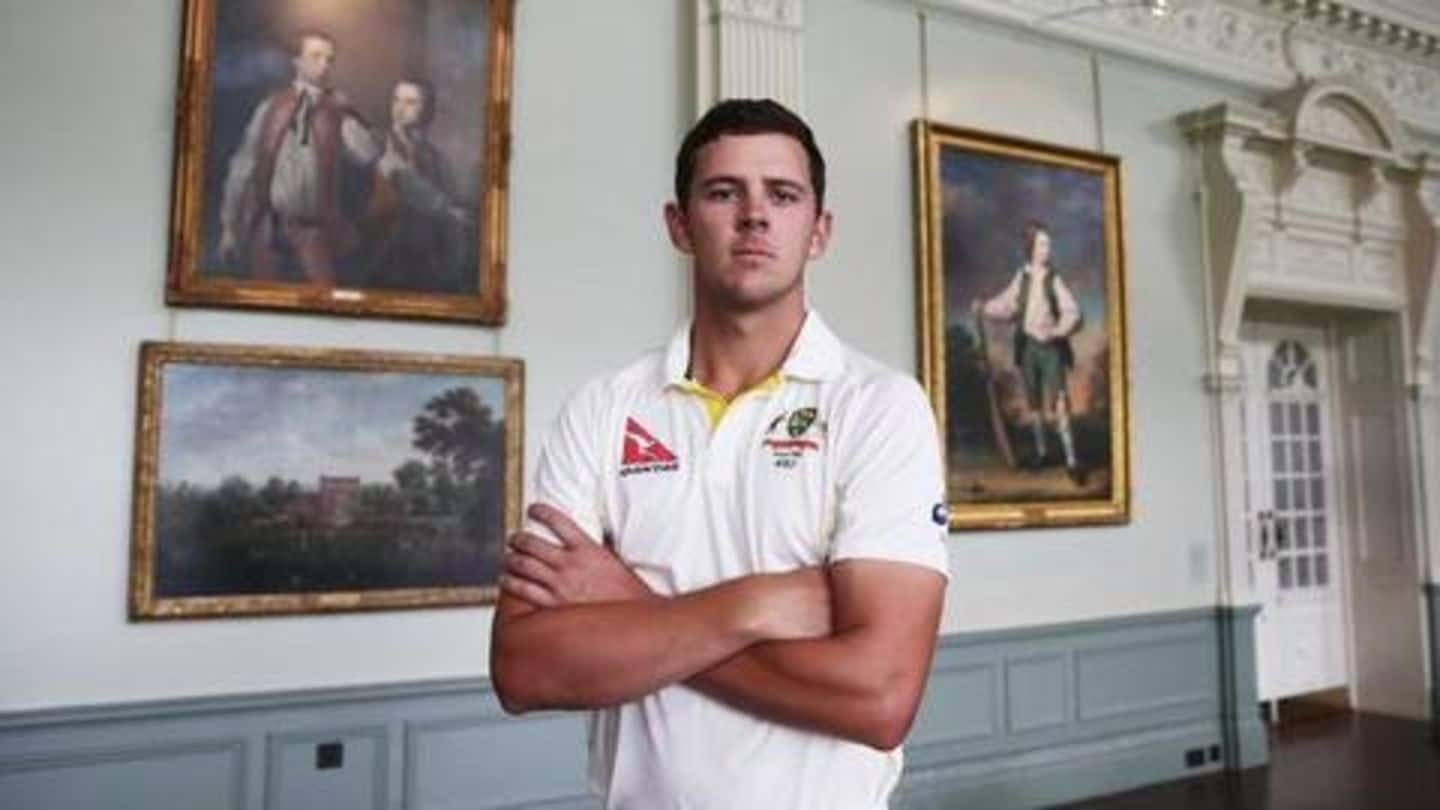 Australia have rotated their pacers in the ongoing Ashes 2019. Josh Hazlewood, who missed the first Test, was involved in the next two games. The Aussie speedster made a huge impression especially in the third Test. Hazlewood has stated that he feels in good shape and is keen to play the remaining two Tests. Here are the details.
Hazlewood has made a good comeback since injury this year
The second Ashes 2019 Test matches was Hazlewood's first since January this year. He last played against India in Sydney, before being sidelined by a back injury. The right-arm pacer claimed three wickets at Lord's. His best moment came at Headingley, where he came back into form with a five-for in the first innings. He followed it up with four more in the second.
How have Aussies handled their fast bowlers?
Only Pat Cummins has featured in all the three Tests for Australia in Ashes 2019. The likes of Peter Siddle and James Pattinson have played two Tests each. Meanwhile, star bowler Mitchell Starc has warmed the bench. He is likely to be in contention for the fourth Ashes Test in Manchester. It remains to be seen who makes way for Starc.
The body's really good, says Hazlewood
Hazlewood could get an extended run after his heroics at Headingley. The pacer said that he is ready to put in a shift. "The body's really good. I felt a lot better at Headingley than Lord's, just getting those miles into the legs in that first Test [back]. The body's feeling really good and happy to play both if possible," he said to ICC.
Workload management has been a major focus
The reason behind Australia's decision to shuffle the bowlers is to preserve them and prevent injuries. Also, the pool of pacers are of real quality. The focus for Australia has been the workload management. With Cummins playing all three games, he could make way for Starc. Or perhaps, we might see Australia's Hazlewood, Cummins and Starc featuring together. Aussies will want to win.