Do you know about these weird NBA rules?
Do you know about these weird NBA rules?
Oct 01, 2019, 07:03 pm
3 min read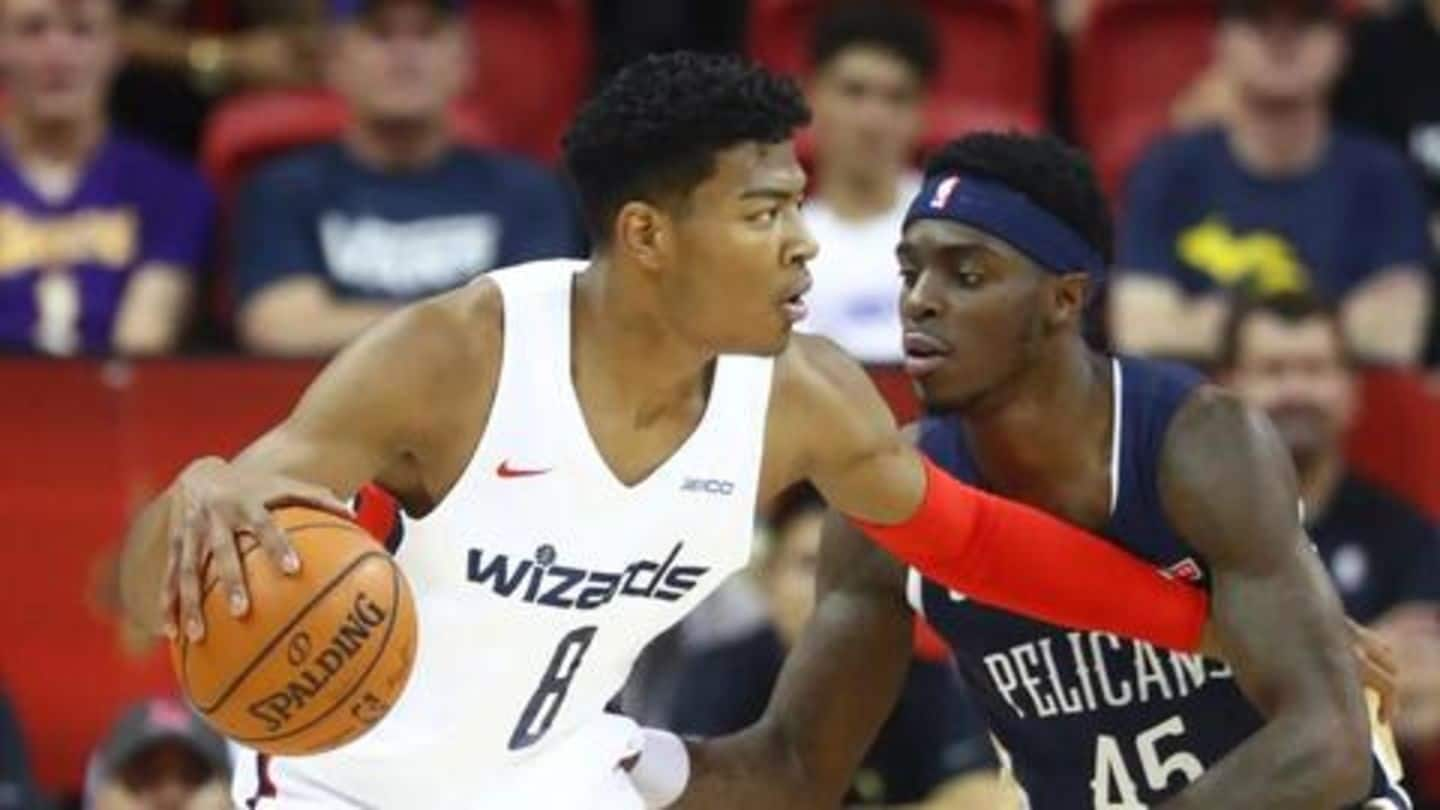 The National Basketball Association (NBA) is the best basketball league across the globe. While the sport of basketball is competitive and beautiful, like every other sport, it has rules and regulations in place. Consequently, some of the rules are weird and barely make sense, as we take a look at some of the weird NBA rules.
While kicking the ball is a strict and fair rule in the sport, the NBA has introduced a weird rule of not punching the ball. The rule was introduced keeping in mind the safety of the spectators, as on instances when a ball is bound towards the stands, players tend to punch the ball. A missed punch could end up hurting a spectator seriously.
The sixth man can play unless spotted by the referee
Basketball is traditionally played five on five. However, in NBA, there is a weird rule that in case a team has fielded six players, the sixth player can continue to play and even score, until the referee has spotted it and mended the error, by awarding the offending team a technical foul. Interestingly, there has not been a single such case to date.
Staying in the game despite committing fouls
While offenders in any sport are penalized for committing fouls, the NBA, too, has such a rule in place However the tournament has a weird rule for the same as well, as in case a team does not have five able-bodied players in a match, due to injury or being sent off, the next player who commits a foul can stay in the game.
While timeouts are a healthy element in any sport, there is not always a need for the same, especially when a team is performing well. However, the NBA has this weird rule in place for taking mandatory four timeouts and saving one for the fourth quarter. In case a team refuses to take the timeout, a technical foul is awarded to the offending team.
Facing the basket during Jump Ball
The Jump Ball is an element in the sport, used to resume play following a forced stoppage during mid-match. However, there is a weird rule, which states that the Jump Ball must begin with the players facing the basket intended to be shot at. Failing to do so, the referee calls for a foul within 24 seconds, as the play is restarted.