Liverpool risk losing Mohamed Salah amid interests in Israeli footballer
Liverpool risk losing Mohamed Salah amid interests in Israeli footballer
Dec 26, 2018, 06:39 pm
2 min read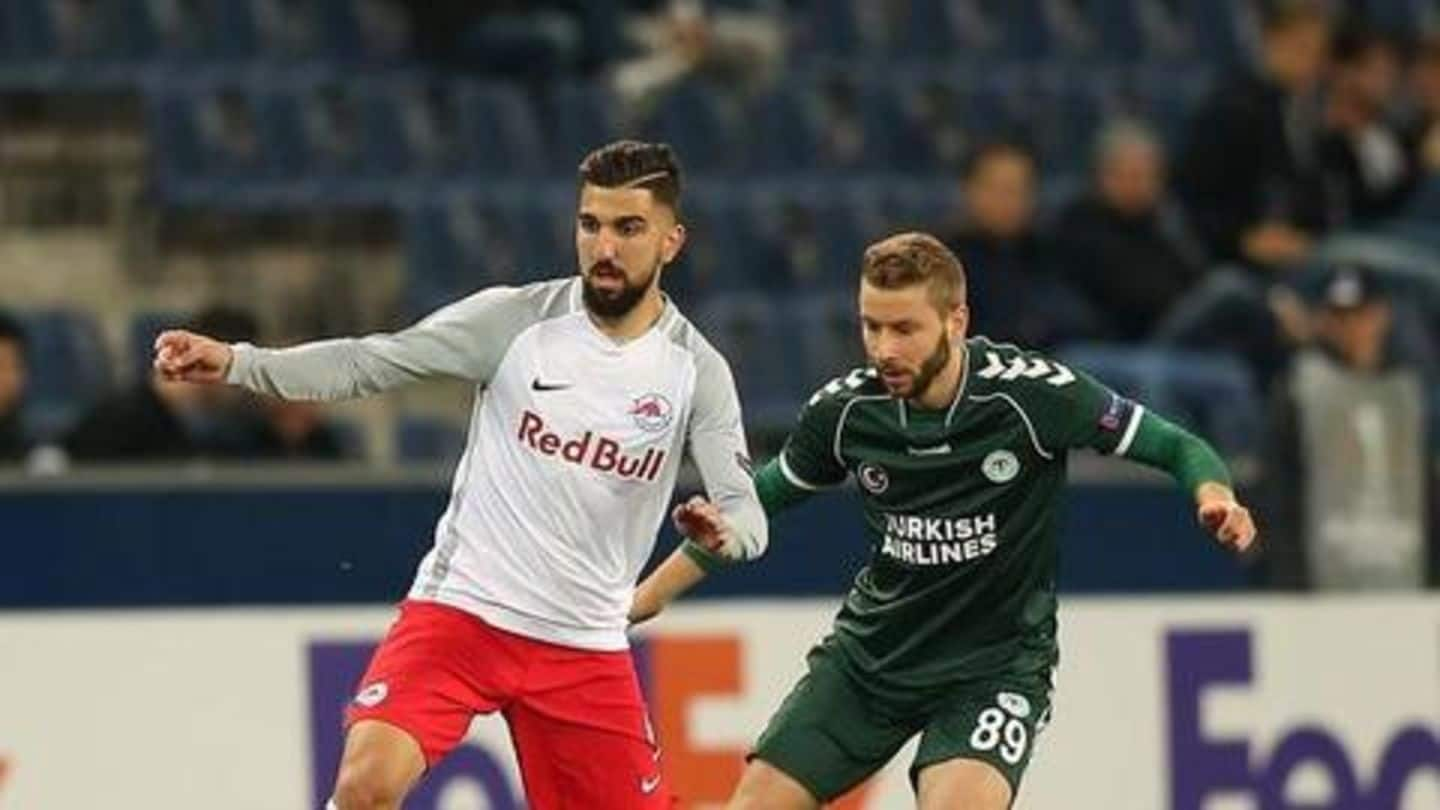 Reports suggest Red Bull Salzburg striker Moanes Dabour has caught the fancy of English giants Liverpool, with the Reds considering him as a backup option to Roberto Firmino. However, this may lead to major turmoil since Egyptian forward Mohamed Salah might reconsider his stay at Liverpool as he might not be comfortable sharing a dressing room with an Israeli footballer. Details follow.
Why has Dabour fallen under Liverpool's scanner?
The 26-year-old Dabour is an upcoming phenomenon and has already proved his mettle in the clubs he has so far played for. In 2012-13, he helped Maccabi Tel Aviv win the league title after a gap of 10 years, scoring 10 goals in 26 matches. Dabour was equally impressive during his stint with Grasshopper Club Zürich and won two consecutive league titles with Salzburg.
Salah had earlier refused to shake hands with Maccabi players
The war-torn history between Israel and Egypt might be the reason Salah would be reluctant to share the dressing room with Dabour. Earlier, Salah refused to shake hands with Maccabi Tel Aviv players during his stint with FC Basel. In the two legs where the sides clashed, he stood away during handshakes in the first leg and offered fist-bumps in the return fixture.
The history of war between the Arabic countries and Israel
In 1956, Egypt's Sinai peninsula was invaded by Israel (later withdrew), with the Israeli objective being to reopen the Straits of Tiran which Egypt had kept blocked for them since 1950. With no demilitarisation agreement, the tensions resurfaced in 1967, leading to the Six-Day War and victory for Israel, with them capturing the Gaza Strip. However, relationship between the two countries has since improved.
Will Salah really take the drastic step if necessary?
Sources close to Salah have said that he might not take such a radical step, but nothing can be guaranteed at the moment. However, it does not seem Liverpool will want to invite the wrath of their superstar forward by going ahead with the deal. Their interest, though, is certain, with Liverpool's chief scout Barry Hunter himself going to Austria to scout Dabour.