Reliving the history of UEFA Champions League
Reliving the history of UEFA Champions League
Sep 17, 2019, 03:51 pm
2 min read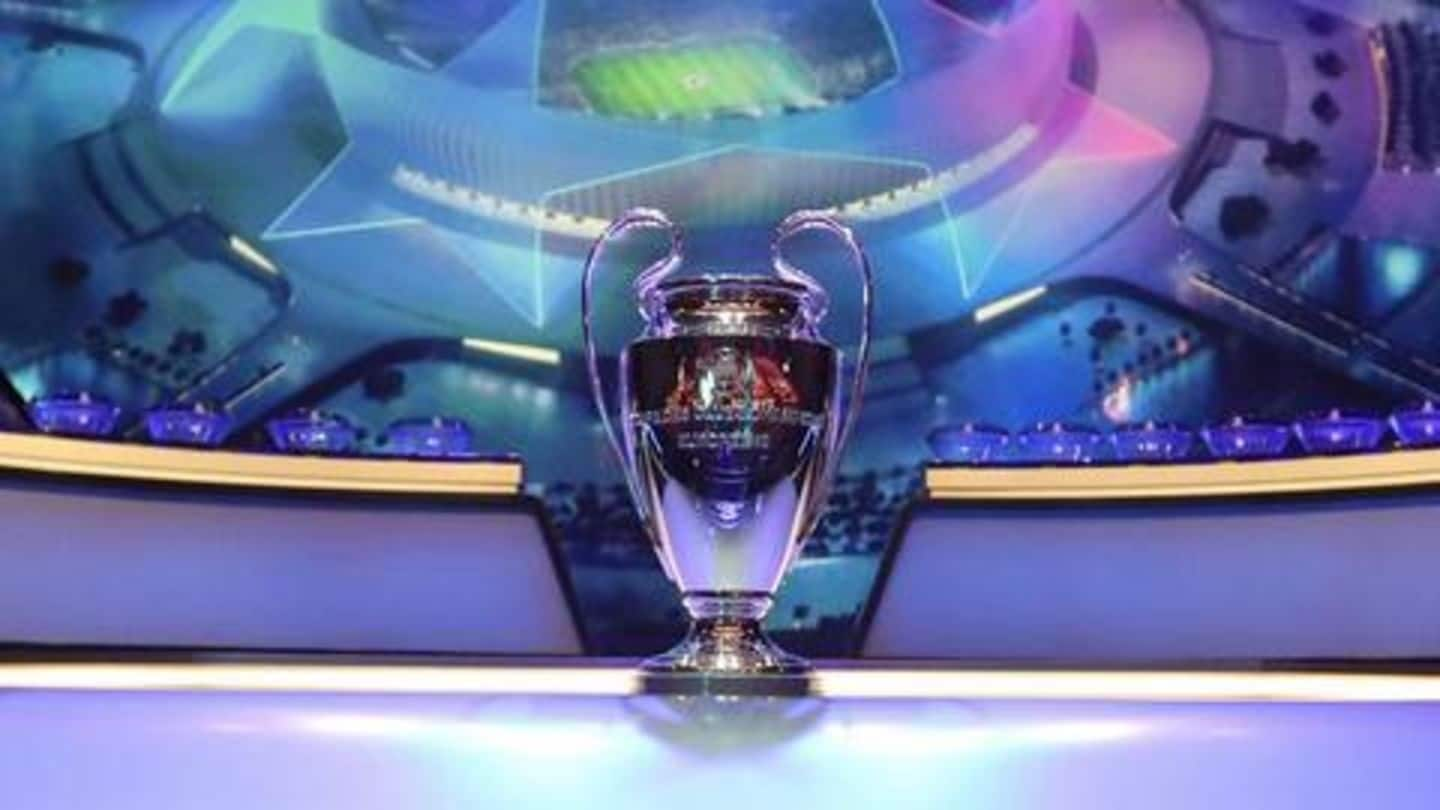 The UEFA Champions League is the ultimate club football tournament in Europe. As the tournament prepares for its 65th season ahead, it has a rich history in the 64 seasons it has presented to date. From multiple and record-breaking title wins to goals, appearances, along with controversies, the UCL has seen it all. Thus, we take a look at its history to date.
Initial days and re-branding
The idea of the tournament was initially derived from the 1948 South American Championship of Champions, after French journalist, Jacques Ferran presented the idea to UEFA. After years of analysis, the proposal was officially raised by UEFA in March 1955, while a month later, the approval was green-lit for the European Cup. It was since the 1992-93 season, the tournament was re-branded to UCL.
Real Madrid: The undisputed Kings of Europe
The record for most titles won lies with Spanish giants Real Madrid. To date, they have won 13 titles and have been runners-up on three occasions. Meanwhile, next to them are AC Milan, who have won seven titles to date. Also, Madrid were the first-ever winners of the tournament, and notably, dominated the tournament for the initial five years.
Cristiano Ronaldo: The god of European goal-scorers
The record for most goals in the competition to date lies with Portuguese sensation Cristiano Ronaldo. To date, he has so far 126 goals in 162 appearances, since 2003, playing for three clubs (Manchester United, Real Madrid, and Juventus). Of these goals, 105 have come while playing for Real. He has also been the top goal-scorer in six consecutive seasons.
Ghost Goal remains the most controversial moment in UCL history
The iconic 2004-05 semi-final clash between English rivals Chelsea and Liverpool saw the most controversial moment of all when Luis Garcia scored a goal, which was probably never a goal. Multiple camera angles showed that the ball might have never crossed the goal-line before being cleared by a Chelsea defender, as referee stood with the goal in an era without goal-line technology.
Here are some of the other all-time records
Most appearances: Iker Casillas (177) Most clean sheets: Jens Lehmann (10) Most successful manager: Bob Paisley, Zinedine Zidane, and Carlo Ancelotti (Three titles each) Biggest win: 11-0 Dinamo București (vs Crusaders, 1973-74) Most matches won: Real Madrid (259) Youngest goal-scorer: Peter Ofori-Quaye (17 years, 194 days) Oldest goal-scorer: Manfred Burgsmüller (38 years, 293 days) Consecutive wins: Bayern and Madrid (10)