Kashmir weather might lead to cancellation of tomorrow's I-League matches
Kashmir weather might lead to cancellation of tomorrow's I-League matches
Feb 09, 2019, 03:41 pm
2 min read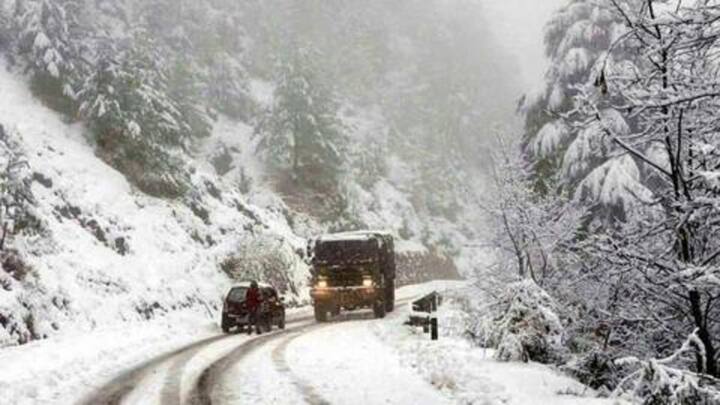 There has been heavy snowfall in Kashmir for the past few days which has proved to be a bane for I-League matches. Recent reports suggest that both I-League matches scheduled for tomorrow, one between East Bengal and Real Kashmir, and the other one between Gokulam and Aizawl can be canceled. Real Kashmir have themselves announced the postponement of their East Bengal match. Details follow.
Real Kashmir vs East Bengal has been postponed
On Friday, the Kashmiri outfit posted pictures of their completely snow-covered turf in Srinagar, announcing that the scheduled match cannot be played at the venue. The match would have been a vital one for both teams, as EB would've liked to gain some momentum having two matches in hand. Kashmir could've solidified their position at the top with a win.
East Bengal announced the cancellation of their match
IMPORTANT ANNOUNCEMENT:

Due to bad weather and pitch condition in Srinagar, our next match vs Kashmir FC on 10th February has been called off.
New date of the match will be announced later.#ILeague #LoveEastBengal

— Quess East Bengal FC (@eastbengalfc) February 8, 2019
Details of the current weather conditions in Kashmir
Kashmir has been experiencing heavy snowfall in the past few days, which has been declared as the heaviest of the season. Two people have died while 10 went missing due to the extreme weather conditions and avalanches in Kashmir. All flights have been canceled and a landslide has forced a road closure as well. Most places in Kashmir are suffering from electricity shortage.
The Gokulam Kerala team is stuck in Kashmir
Gokulam Kerala have a match against Aizawl FC tomorrow, which will also likely be canceled since the Gokulam team are still stuck in Kashmir now. All flights have been canceled till February 13, and it is unlikely that the Gokulam team will be able to leave Kashmir before that. A senior officer of the club said they are still waiting for a confirmation.
Gokulam vs Kashmir was played amidst snow and rainfall
The match between Gokulam and Kashmir on Wednesday was played amidst heavy rainfall and snow. In the extreme weather condition, it became almost impossible for the southerners to compete, and the hosts Real Kashmir ended up winning the match with a scoreline of 1-0. Kashmir are currently second on the league table with 32 points from 16 matches.
Real Kashmir announcement regarding the match