Lessons India can learn from their AFC Asian Cup exit
Lessons India can learn from their AFC Asian Cup exit
Jan 15, 2019, 07:26 pm
2 min read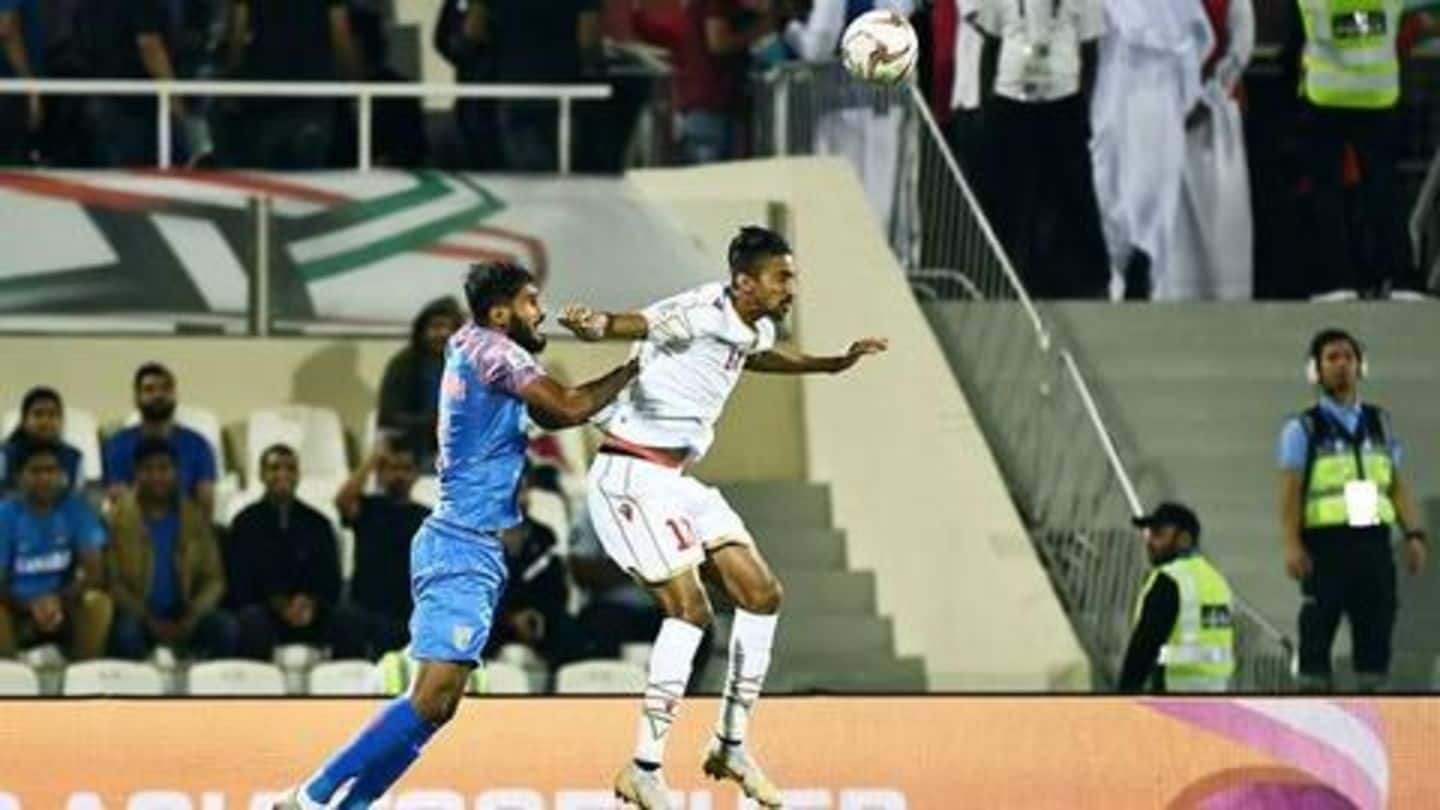 India could not build on their success of winning their first match against Thailand at the AFC Asian Cup, and ended up getting knocked out of the tournament after losing to the UAE and Bahrain. Tactical deficiencies were the reason the Blue Tigers fell behind, and this defeat should be looked at objectively. Here are the lessons India can learn.
Play to your strength and don't reveal your weakness
India's first and major fault was taking a defensive approach and trying to attack on the counter. This proved to be a huge problem, as India hardly had the strength and pace to match those of Bahrain and UAE. What India should have done is build strategies around attacking and focus on scoring goals and getting an early advantage over their opponents.
Improve on finishing and train strikers accordingly
Among the chances India created, they could hardly convert any. This became their bane as opponents quickly realized that India were not clinical finishers, and started taking chances against the Blue Tigers by going on the offensive. What India should do is further train forwards and bring them to the level other top Asian forwards are at, and not depend on Chhetri always.
Don't bench players who are playing well
What left many perplexed was Constantine's decision to bench Anirudh Thapa after he put up a spectacular performance in the first match against Thailand. Thapa was benched by Constantine in favor of Rowlin Borges and this left football experts baffled. Constantine did it to close gaps in midfield and defend strongly, but India's shambolic attack neutralized any defensive advantages India could muster.
Involve your best players as much as possible
As a result of the ultra-defensive strategy India took, players like Udanta Singh, Halicharan Narzary and Sunil Chhetri were almost nullified and did not have much to do, especially in second halves of matches. This was entirely Constantine's fault, and going forward it should be taken as an important lesson that players as good as Singh and Chhetri should be more involved in the proceedings.