Five legendary WWE matches where stars passed over the baton
Five legendary WWE matches where stars passed over the baton
Nov 08, 2018, 05:48 pm
3 min read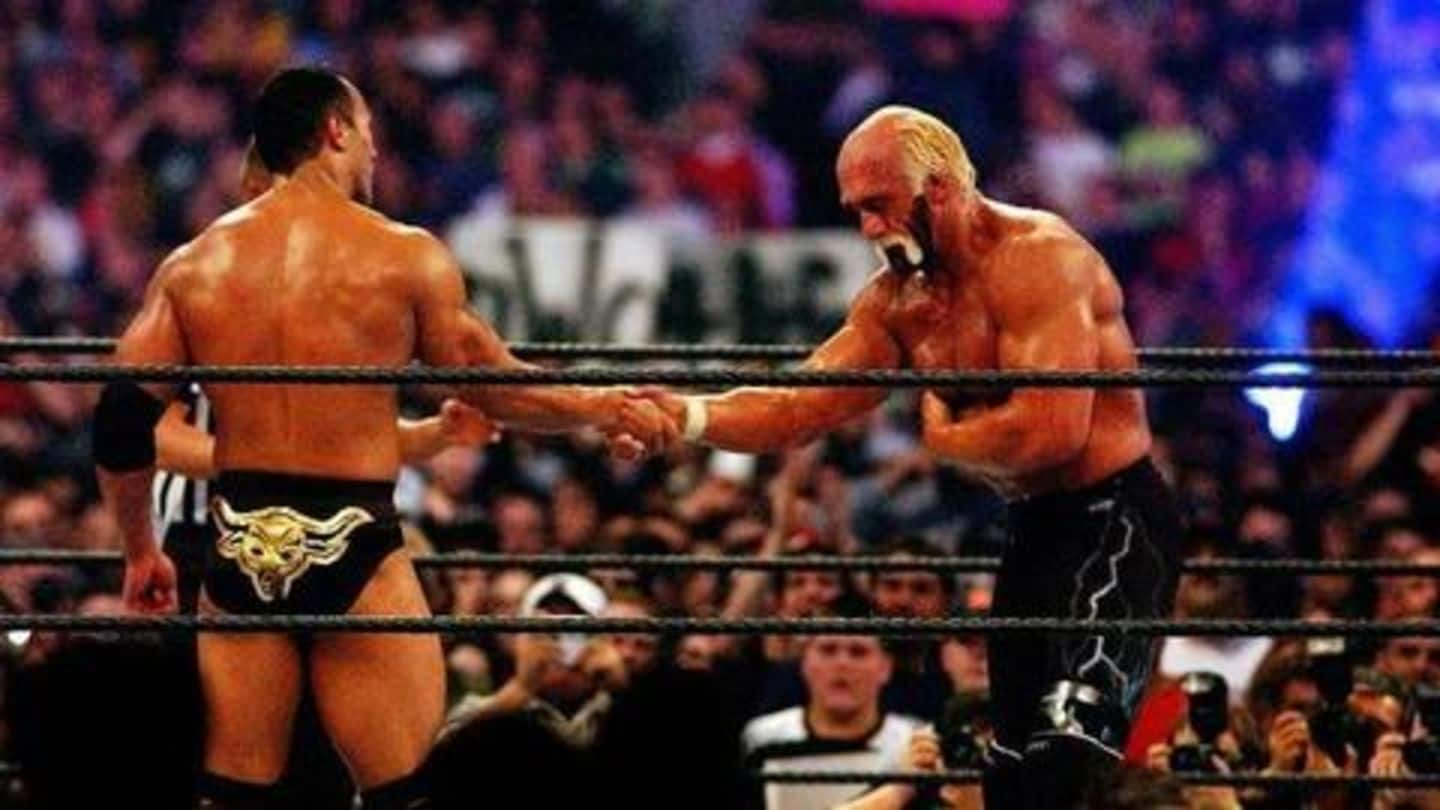 It has long been a custom in pro-wrestling for stars to "put over" younger talents, where they deliberately lose the matches against their successors in the business. This announces that the day of the younger talent has arrived, and it will be the new star who would lead the company in the future. Here are the five most iconic encounters where batons were passed.
John Cena vs Roman Reigns at No Mercy 2017
Cena was WWE's face for a long period of time, and him passing over the baton was legendary. He did so at No Mercy 2017 when he lost against Reigns and raised his hand up as a symbol that Cena is no longer the poster-boy of the company. However, it can be argued that Reigns was never positively received by WWE fans.
WrestleMania VI, Hogan and Ultimate Warrior's showdown
WrestleMania VI was intended to be a moment where WWE's star from the 80s, Hulk Hogan, would pass over his status as the number one superstar to the Ultimate Warrior. Hogan has been ill-reputed for refusing to lose to youngsters, but he did so this time and even handed over the championship belt to Warrior himself. However, Warrior failed to capitalize on the momentum.
The Rock gives Brock Lesnar the push at SummerSlam 2002
It has been said that 2002 was Brock's year, and boy did he live up to the adulation! Ably dubbed 'The Next Big Thing"' Lesnar smashed away whoever came in his path, even destroying Hulk Hogan in a singles match. In a main event in 2002, The Rock lost the WWE title to him, giving Lesnar the ultimate accreditation as the new superpower.
WrestleMania XIV saw HBK passing the baton to Stone Cold
Shawn Michaels was WWE's face after Hogan left and his superstardom in the mid-90s is the stuff of legends. However, Michaels understood the potential of Stone Cold, and put him over for the WWE title win at WrestleMania XIV, in the presence of Mike Tyson. The Austin Era had begun, and pro-wrestling would never be the same again.
Ric Flair and Sting at WCW Great American Bash 1990
Flair and Sting took to the ring at World Championship Wrestling, Great American Bash 1990, and this was the time for the 'Nature Boy' to pass on the baton to the 'Stinger'. In this entire list, no match was better than this master-class, where Flair's traditional technique was effectively matched by the swiftness and brilliance of Sting, who won the bout and the baton.