#IndiaInEngland: 5 reasons why India would win the Test series
#IndiaInEngland: 5 reasons why India would win the Test series
Jul 08, 2018, 12:18 am
2 min read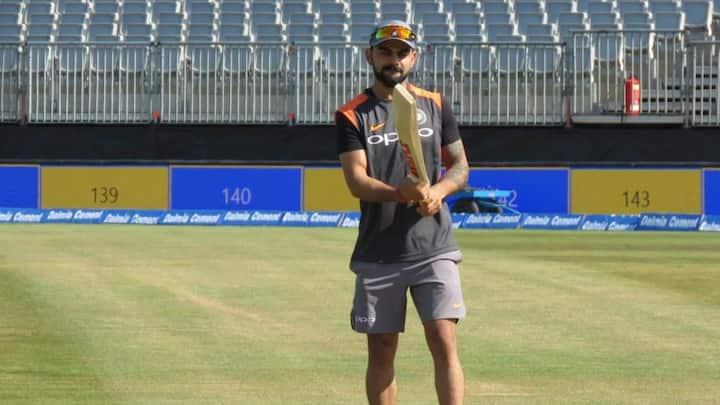 Kohli-led India can script history in England when these two sides face each other, from August 1, in the five-match Test series. This time around, there is a sense of optimism in the Indian camp that they can avenge the 2014 tour. In 2014, India had lost the series 1-3. Here we list 5 reasons why India might win the 2018 Test series.
India are high on confidence from the Proteas series
The 1-2 Test series defeat against South Africa, in 2018, gave an indication that Virat and his boys know how to give a fight. There were many positives, for the Indian team, to take from that series and if they can deliver consistent performances, then it shouldn't be difficult to breach the English castle. The final Test victory, against Proteas, has given them confidence.
Kohli will lead India from the front
Kohli was brilliant against the Proteas, where he amassed runs aplenty. In the previous tour of England, he failed miserably, but this term, we expect the 29-year-old to make amends and go big. He has been in prime form with the bat and has learnt what went wrong in 2014. The change in technique and the experience gathered will help Kohli lead the charge.
Indian pacers are world-class
The Indian pace battery did exceptionally well in South Africa and claimed wickets consistently. They will be determined to repeat the feat in England. Ishant Sharma's experience in the County Championship will prove to be vital. Further, Bhuvneshwar Kumar is also familiar with the conditions. Jasprit Bumrah (if he is declared fit) or Umesh Yadav could be the solid third pacer.
India's batting can help them going forward
India's batting is their real strength and Men in Blue can easily counter the weak English bowling. The middle-order is classy with some big names and the addition of Hardik Pandya, as an all-rounder, will help India field a balanced playing XI. There is a chance that Dinesh Karthik would play, instead of Wriddhiman Saha, and he adds more substance in the middle-order.
England haven't played quality Test cricket
England might be the number one side in ODIs but they haven't been in the top gear in Tests. In 2018, they have struggled against Australia, New Zealand as well as Pakistan. It will give India the confidence to go for a kill.