Indian women's Compound Archery team scripts history
Indian women's Compound Archery team scripts history
Jul 26, 2018, 07:05 pm
1 min read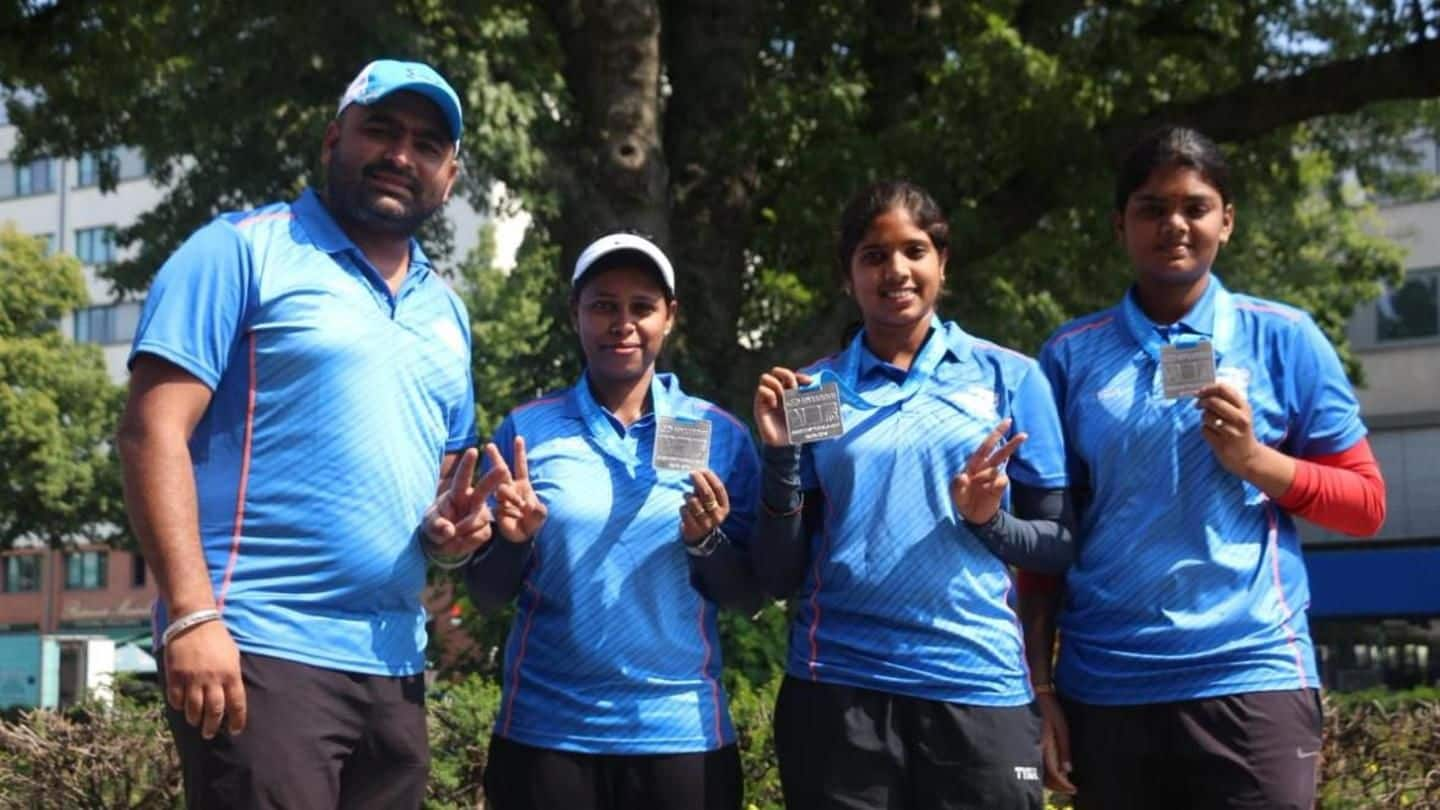 The Indian Women's Compound Archery team added a new feather in their cap. They rose to number one in world rankings with 342.6 points and lead second placed Chinese Taipei by 6 points. This was achieved after they delivered consistent performances over the last few months. In between this, they had also defeated Chinese Taipei to enter the final of Compound Archery in Berlin.
Compound women team earned top rank in world and created history in #Indian #archery... congratulations to all the team members who worked really hard for getting this position.
Congratulations and thanks to each and every person behind this achievement. 🇮🇳🇮🇳 #worldranking pic.twitter.com/9bmo8PvvN4

— ARCHERY ASSOCIATION OF INDIA (@india_archery) July 26, 2018
Women's Compound team shine
The Women's Compound team had recently won the silver medal in Berlin, Germany. They had lost by a whisker against France. France beat India in the finals by a narrow 229-228 margin. The team consists of Trisha Deb, Muskan Kirar and V Jyoti Surekha. This new feat will give the team a major boost and will also see the sport become famous in India.
Silver glory for women's team
In Compound Archery the bow is different to that of recurve one. It's much more stiffer and that in turn allows more accuracy. The archer gets a mechanical benefit and the bows are energy efficient. But this section of archery is not recognized in Olympics.