Indonesia suspends top football league after a fan's death
Indonesia suspends top football league after a fan's death
Sep 26, 2018, 08:26 pm
2 min read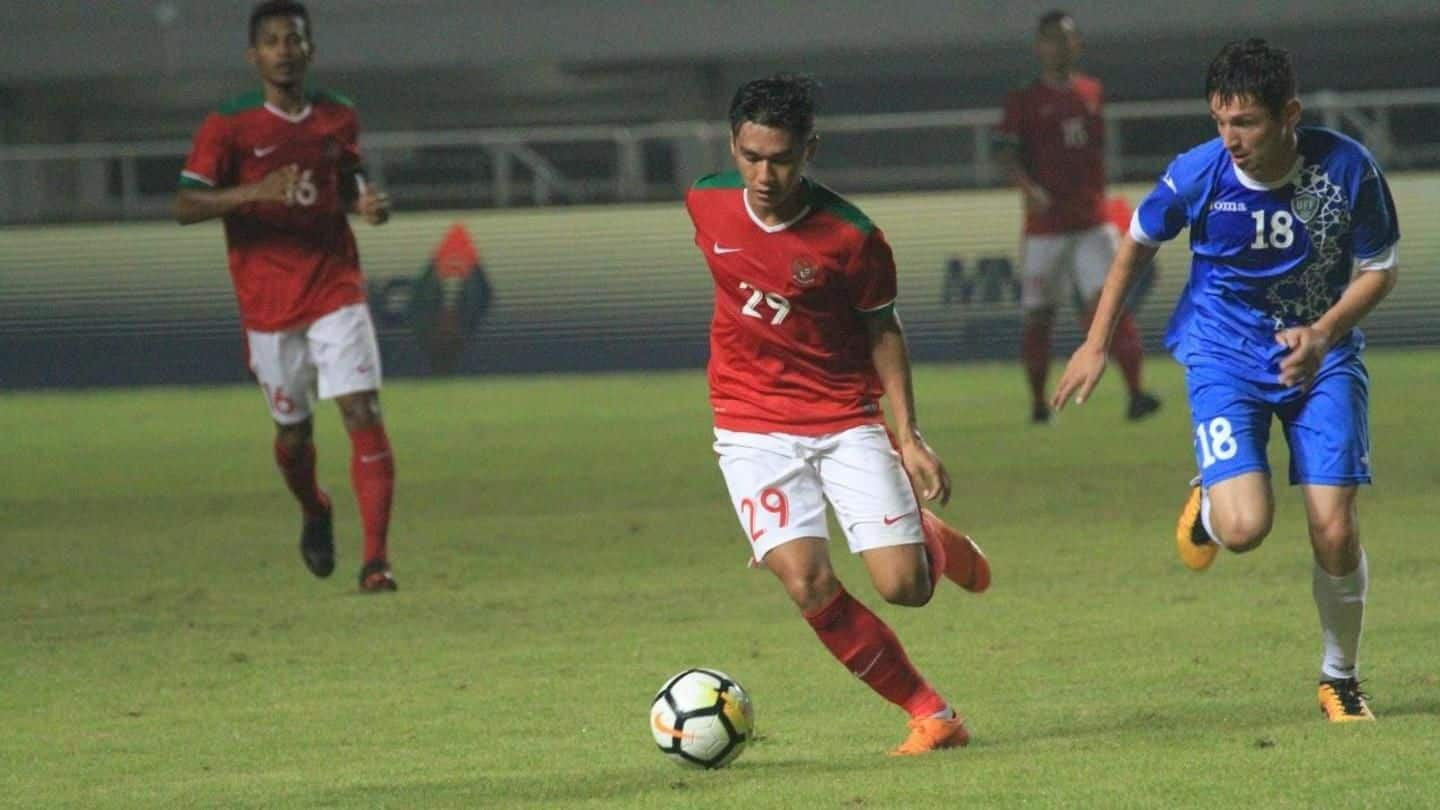 The Indonesian football story isn't going down well since quite sometime. Issues have plagued the nation and its football league. A recent death of a football fan has seen the nation suspending its top league. This comes after supporters of a rival team clubbed a fan to death. The Indonesian league is in a crisis and matters have now gone worse. Here's more.
Fan killed by rival group outside stadium
A 23-year-old fan of club Persija Jakarta died over the weekend after he was attacked by a set of fans of a rival club, Persib Bandung. The incident occurred just outside the stadium in the city of Bandung, which lies 150 kilometres from Jakarta. This is another gruesome incident of football related deaths in the Southeast nation.
Liga 1 competition halted for indefinite period
According to a report in AFP, Gatot Widagdo, media director of the Football Association of Indonesia, stated that a ban has been imposed for an indefinite period. "We decided that we are halting the Liga 1 competition for an indefinite period of time. We're focused on solving this problem," he said. Investigation will be the prime focus during this indefinite ban period.
Sorry state of affairs in Indonesia
The PSSI will work with the Asian Football Confederation and FIFA to help the nation avoid sanctions. The host of issues surrounding Indonesian football, over the years, have been poor management, corruption allegations and footballers dying because they weren't paid. Many couldn't afford medical treatment and as a result lost their lives. FIFA had earlier banned Indonesia from international football in 2015.
Indonesian football in danger
Both the domestic association and the government have been at loggerheads, which had led to FIFA banning the country. The ban was uplifted last year. Now it remains to be seen how this incident would impact Indonesian football.