Will we witness India vs Pakistan in ICC World Cup?
Will we witness India vs Pakistan in ICC World Cup?
Feb 20, 2019, 03:10 pm
2 min read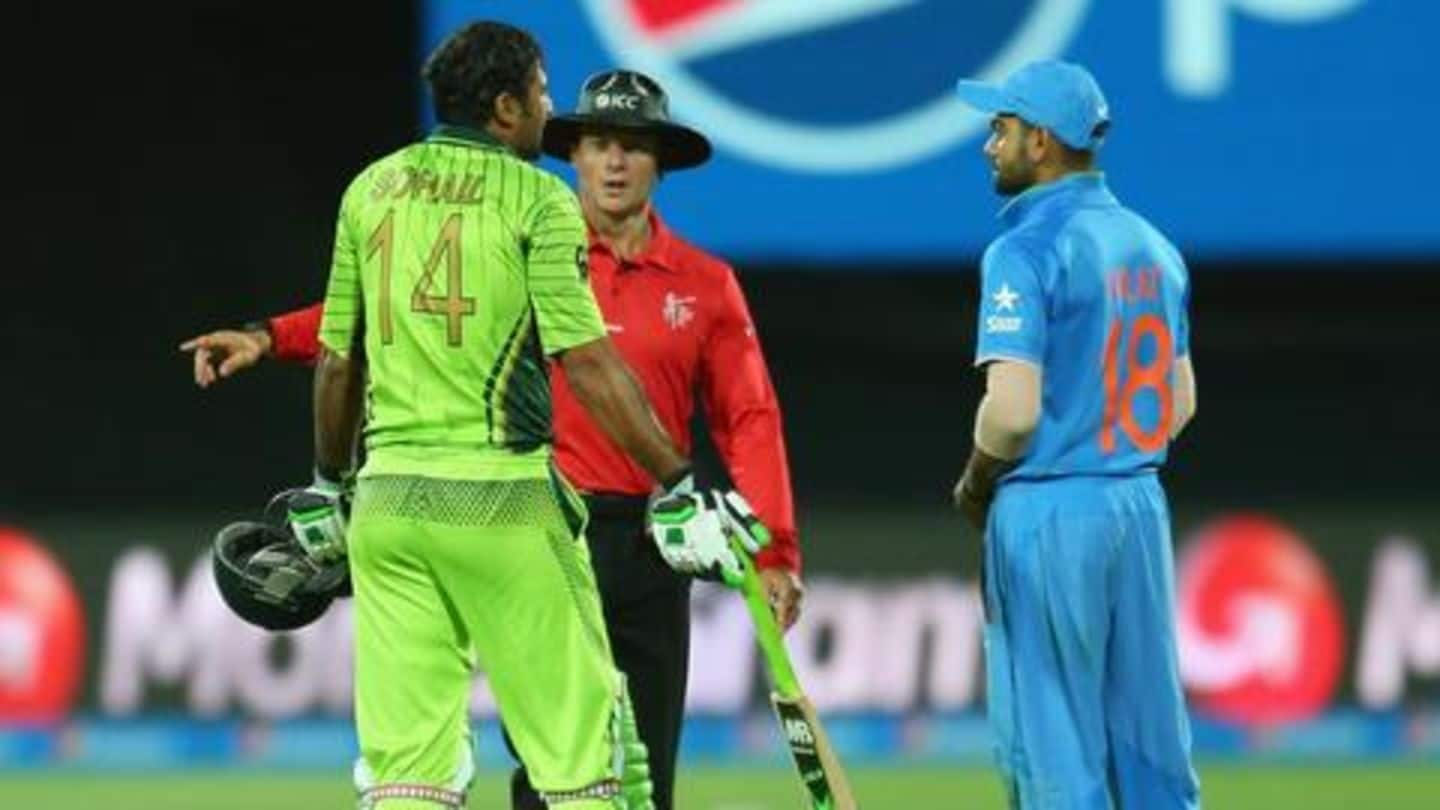 Over the past few days, there have been discussions if India should play against Pakistan in the upcoming ICC World Cup 2019. This has been against the backdrop of a ghastly terror attack in Pulwama which happened last Thursday. In the same light, the BCCI has stated that a call will be made as per the directions given to them by the government.
BCCI on Indo-Pak World Cup clash
BCCI Sources on if India will play against Pakistan in World Cup: Situation will get clearer after some time, a little closer to the World Cup. ICC has nothing to do with it. If the government at that point in time feels we shouldn't play, it's obvious that we won't play. pic.twitter.com/pzKFG1WuID

— ANI (@ANI) February 20, 2019
What would happen if India decide to boycott the match?
A source close to the BCCI also stated that the board is yet to approach the ICC in terms of what will be the outcome if the match is boycotted. If India do decide to pull out, then Pakistan will get the points in the group stage. If both teams reach the final, then Pakistan will win the World Cup even without playing it.
Terror attack killed over 40 Indian soldiers
The relations between the two countries have hit a new low following a terror attack on a CRPF vehicle in Pulwama. The incident resulted in the death of over 40 soldiers with several others injured. Terror outfit Jaish-e-Mohammed claimed responsibility for the attack. The organization is based out of Pakistan. The incident has left everyone in shock and anger.
Should the match be boycotted: Here's our view
The terror incident turned out to be the deadliest strike in two decades in J&K. At this moment we are all in a state of shock and it will take time, if at all, things become normal again. The government should decide the course of action. In our view, the BCCI is right to state that it will support the directive of the government.
India's matches in 2019 World Cup- Dates and venue
June 5: India vs South Africa (Southampton). June 9: India vs Australia (The Oval). June 13: India vs New Zealand (Nottingham). June 16: India vs Pakistan (Manchester). June 22: India vs Afghanistan (Southampton). June 27: India vs West Indies (Manchester). June 30: England vs India (Birmingham). July 2: India vs Bangladesh (Birmingham). July 6: India vs Sri Lanka (Leeds).