Day-Night Test, India vs Bangladesh: Everything you need to know
Day-Night Test, India vs Bangladesh: Everything you need to know
Nov 21, 2019, 02:19 pm
3 min read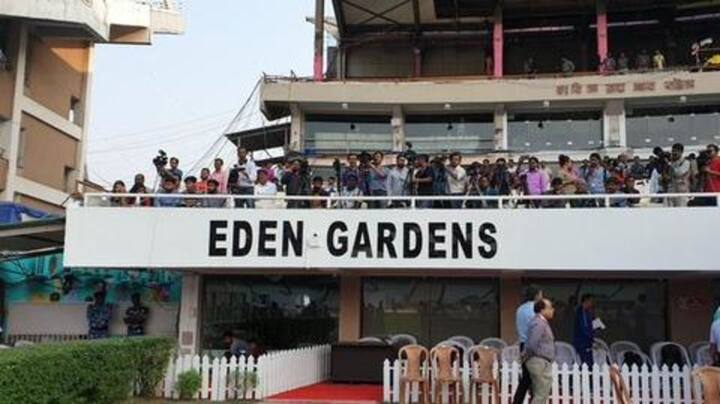 The Indian cricket team is all set to face Bangladesh in its first-ever Day-Night Test, starting Friday at the Eden Gardens in Kolkata. There is a lot of excitement surrounding the match as both sides are playing the 12th pink-ball Test in the history of the sport. Ahead of the second Test of the two-match Test series, here's everything you need to know.
A look at the timings of the Test match
A Day-Night Test generally starts at 2:00 PM. However, the Eden Test will start at 1.00 PM IST and end by 8.00 PM to counter the dew factor. Meanwhile, the first interval will be at 3:00 PM IST and the second session will resume at 3:40 PM. The second interval will be at 5.40 PM and the final session will start at 6:00 PM.
Army paratroopers will fly into the Eden Gardens
One will see SG pink balls make its debut in the second Test between India and Bangladesh. The BCCI had earlier ordered 72 pink balls for the Test. Interestingly, Army paratroopers will fly into the Eden Gardens in order to hand over a pink ball each to both captains Virat Kohli and Mominul Haque. This will be done before the toss.
Giant pink balloon and other things pink in Kolkata
Meanwhile, a giant pink balloon has been positioned near the stadium which will be there till the end of the Test match. The Shahid Minar and some Kolkata Municipal Corporation (KMC) parks are set to be illuminated with pink lights. To top it up, the Tata Steel building has a 3D Mapping that was started from November 20.
Kolkata ready for Day-Night Test
Official mascots, tickets and other things to know
Also, Pinku and Tinku have been revealed as the official mascots. A total of 65,000 tickets have been sold for each of the first three days. In order to spread awareness of the Test match, a dozen billboards across the city, six LED boards and branded buses will also be seen.
Dhoni could be a guest commentator during India-Bangladesh D/N Test
IANS had earlier reported that Star Sports (host broadcaster) is planning to bring on former Indian skipper MS Dhoni as a "guest" commentator for the match on the opening day. The report added that all former captains of Team India will be invited for the first two days of the match and will be asked to share their favorite moments from India's Test history.