IPL 2020: MA Chidambaram stadium to reopen closed stands
IPL 2020: MA Chidambaram stadium to reopen closed stands
Jan 30, 2020, 06:04 pm
2 min read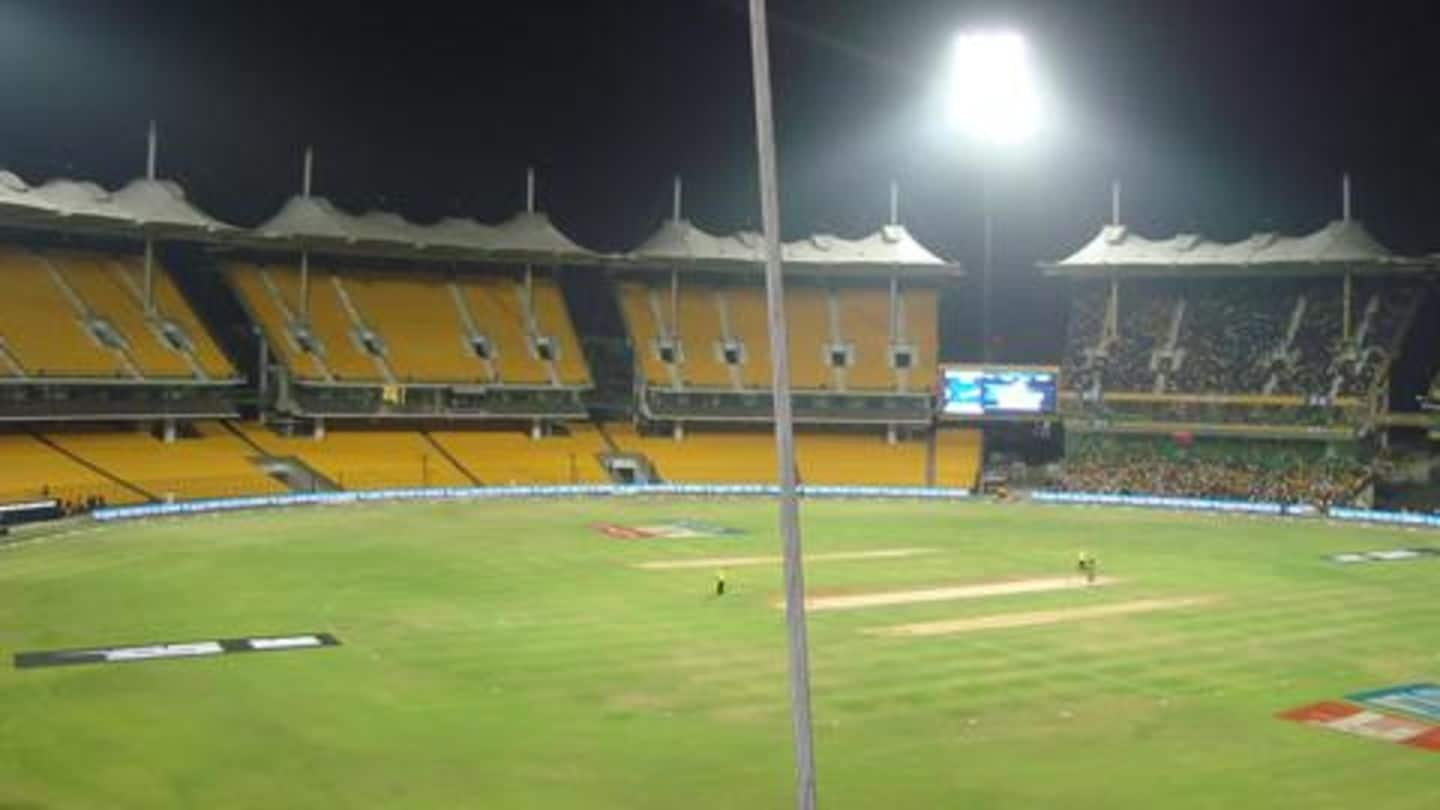 In what comes as a welcome development for Chennai Super Kings (CSK) fans, the Tamil Nadu Cricket Association (TNCA) has decided to reopen its closed stands for the upcoming edition of the Indian Premier League (IPL). The Madras Cricket Club decided, in a meeting, that it would demolish its gym, making way for the High Court-mandated eight meters of setback space between the stands.
MCC to demolish gym, it is not part of heritage
Following a meeting on Wednesday, which lasted for an hour, the decision to demolish the gym was taken unanimously, since it is not a part of the heritage of MCC. "Now, we will apply to the corporation and the CMDA for permission to carry out the demolition and we are sure we will be granted," said R Ramesh, MCC president, to Sportstar.
We expect the gym will be demolished in February: Ramesh
"Only the two old squash courts, the billiards room and the club office, the three buildings within the MCC complex, have been declared heritage structures. We expect the gym will be demolished some time in February, before the IPL," added Ramesh.
Ramesh asserts Chennai would not be deprived of cricket anymore
Speaking further, Ramesh asserted that owing to the reopening of the stands, Chennai would not be deprived of international cricket or IPL final, as the closed stands resulted in a loss for fans and TNCA. "The cricket fans of the state are the biggest winners. Now, we can have more spectators and more big matches at Chepauk," he continued.
Demolition and renovation costs to be borne by TNCA
Meanwhile, it was also said that following the IPL, the club building and its pavilion would also be demolished to undergo renovation, since the previous structures have become old. The cost of demolition and renovation would be borne by the TNCA.
Some notable records at Chepauk
The 50,000-capacity stadium has witnessed some notable records, which include: India scripted their first Test win, against England (1952). The stadium witnessed the second-ever tied Test match, between India and Australia (1986). Sunil Gavaskar scored his 30th Test century on this ground, to overtake Don Bradman's tally of 29. Sachin Tendulkar has scored the most Test runs at this venue (970 in 10 Tests)