This legend believes Rafael Nadal is still French Open favorite
This legend believes Rafael Nadal is still French Open favorite
May 09, 2019, 08:30 pm
2 min read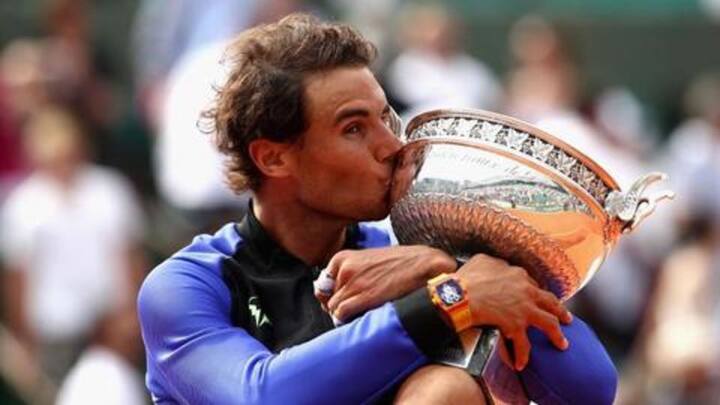 Record French Open champion and 'King of Clay', Rafael Nadal has been enduring a poor form of late, even on his favorite court. With back-to-back clay-court tournament losses, many wonder as to if he is still the favorite to win the French Open this year. However, there is someone who feels no matter what, he can win at Roland Garros, provided he stays healthy.
Nadal loses two clay-court semis in a row
Nadal's woes on clay started with his loss in the semis at Monte Carlo to Italy's Fabio Fognini. It was followed by another semis loss at Barcelona Open to Austria's Dominic Thiem. With both being straight set losses, they indeed presented worrying signs for Nadal. Moreover, experts said that his recurring injuries could possibly be impacting his performance.
Alex Antonitsch backs Nadal as favorite for French Open
"If Rafa is healthy, at best of five sets, you still have to pick him. We have to see how Novak is doing, how Zverev is doing, the German played really well last year prior to the French," Alex Antonitsch said about Nadal.
Antonitsch all praise for Thiem
Ever since Thiem triumphed Nadal at Barcelona Open, he has been tipped to be one of the strong favorites. Moreover, he has beaten Nadal the most number of times on clay. Antonitsch believes that Nadal and Thiem have undoubtedly been the best clay-court performers. He also feels that Germany's Alexander Zverev too has an outside chance this year.
Antonitsch backs Zverev and Fognini as well
Besides picking Nadal and Thiem as the favorites, Antonitsch also picked up Zverev and Fognini as others who can have an impact. "There are a lot of tough guys like Fabio Fognini who can compete well over two weeks, but Dominic has shown he can go far," he lamented. However, it was surprising to see Novak Djokovic and Roger Federer missing from his list.
Nadal favorite, but can't write off Djokovic and Federer
While Antonitsch believes that Nadal and Thiem might be the strong favorites to win the clay-court Grand Slam, the author also agrees with him. However, the author warns that writing off Federer and Djokovic is unfair, especially after the flawless start by the former in the ongoing Madrid Open. However, Nadal would have to be perfectly healthy to defend his title.