Bayern Munich midfielder claims The Hunger Games concept is his
Bayern Munich midfielder claims The Hunger Games concept is his
Feb 09, 2019, 08:30 pm
2 min read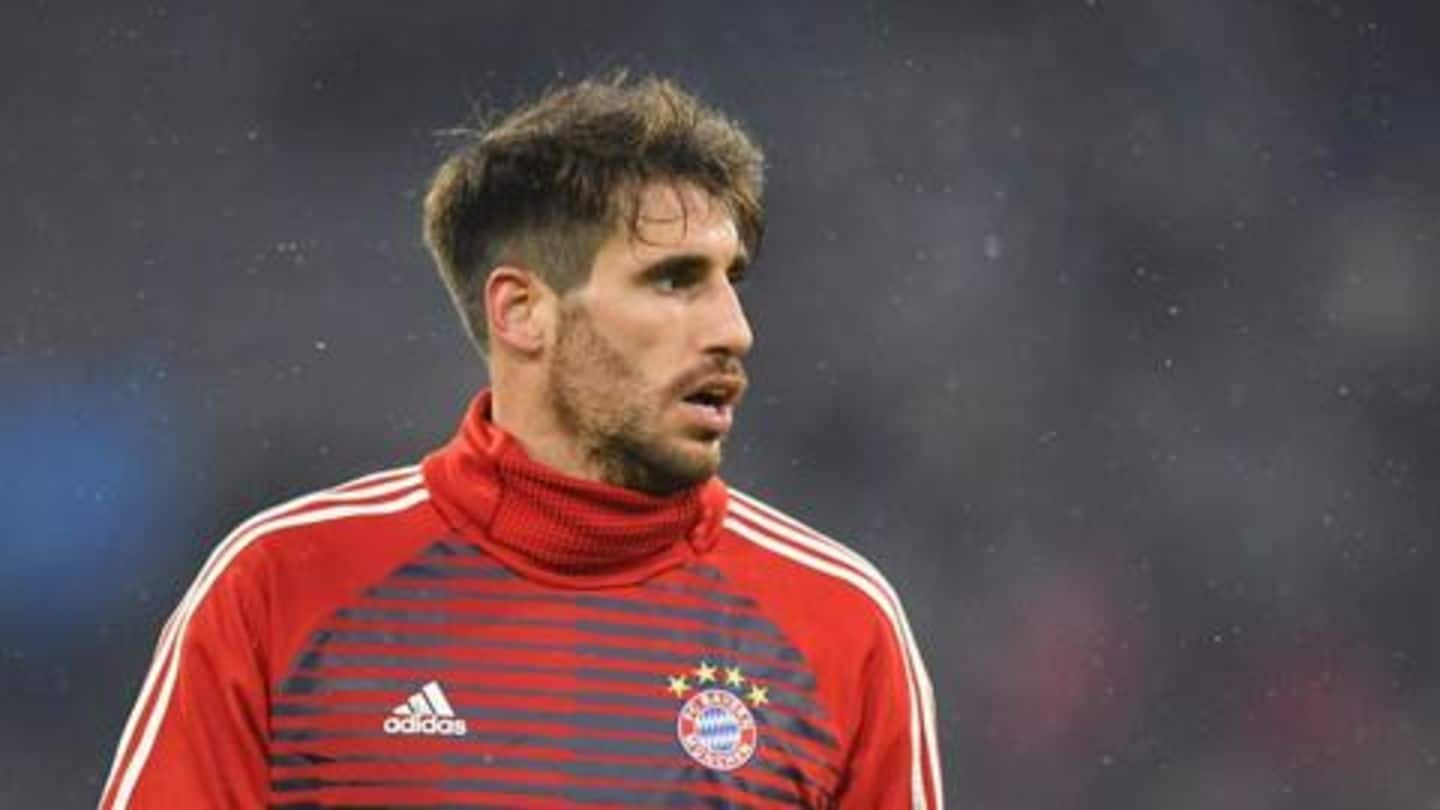 The Hunger Games is a worldwide phenomenon and has received huge popularity in both the print and movie formats. Suzanne Collins was always known to be the creator of the trilogy, but someone else has claimed the concept of the books to be his. The person is none other than Bayern Munich midfielder Javi Martinez, who believes the concept of the series was his.
What is The Hunger Games series about?
The Hunger Games series is set in a dystopic future where there are 'districts' belonging to groups of people who are struggling with poverty and fighting for survival. They fight to survive, and their battles are televised. The series has been a huge hit, with the book selling about 26 million copies while the films starring Jennifer Lawrence has grossed around $2.97 billion.
What were Martinez's comments regarding the book?
In his interview with German publication Socrates, Martinez said that he was always inclined towards writing since childhood. He claimed he started writing a book when he was a teen, and when he first saw the 2012 Hunger Games movie, he realized that the plot was almost the same as what he had conceived of as a teen. It made the movies difficult to watch, he claims.
Why Martinez wants to continue writing?
The midfielder added that he wants to write something which will help the readers be closer to the life of a footballer than they have ever been. Martinez said there are many things that happen in the dressing room that the outside world never gets to know. "I want to give them insights that would otherwise be withheld from them", he added.
How are Bayern Munich looking on the field?
While Martinez continues to pursue his literary interests, Bayern Munich are chasing their Bundesliga and Champions League dreams. Currently, they are seven points behind league leaders Borussia Dortmund. They will face Liverpool in their Champions League matches on February 20 (Anfield) and March 13 (Allianz).