England's Archer hopes nobody has to deal with racism regularly
England's Archer hopes nobody has to deal with racism regularly
Mar 17, 2020, 03:52 pm
2 min read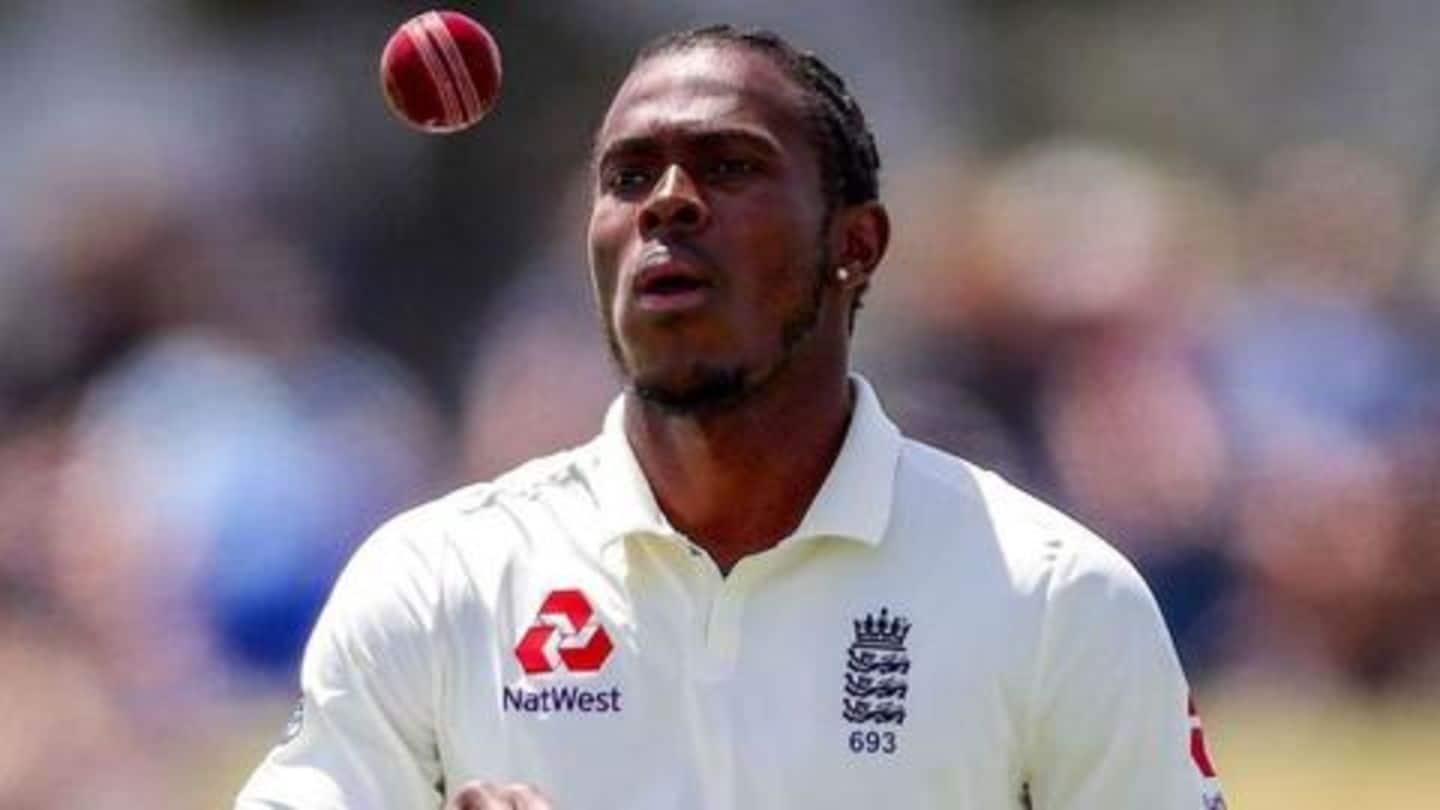 England fast bowler Jofra Archer has condemned racist abuse on social media after posting a series of messages he went on to receive. The 24-year-old right-arm pacer, who helped England win the ICC World Cup 2019, said the issue needed to be "addressed properly". Archer, who put screenshots of racist messages on his Instagram story on Monday evening, said the following.
Archer has his say on racism
"I will never understand how people feel so freely to say these things to another human being," he said. "I given a lot of thought about reacting to this and I hope that no one else has to deal with stuff like this on a regular basis, it isn't ever acceptable and should be addressed properly in my opinion."
Archer had heard racial insults at the Bay Oval
Archer had said he heard comments from "one guy" at the Bay Oval. "A bit disturbing hearing racial insults today whilst battling to help save my team," said Archer on Twitter. "The crowd was been amazing this week except for that one guy. The Barmy Army was good as usual also."
Archer was racially abused during a Test match last year
It isn't the first time that Archer has spoken out about racist abuse. The cricketer was racially abused at the end of the first Test against New Zealand in 2019. The incident happened during the second-innings during England's defeat in Mount Maunganui last November.
Archer's racial abuser handed two-year ban in New Zealand
Meanwhile, earlier this year in January, Archer's abuser in the New Zealand-England Test was reportedly handed a two-year ban. The fan was barred from attending matches, both domestic and international, in the country, across venues. Following the development, NZC once again issued an apology to Archer and England for the unsavory incident and said that such type of behavior is not at all acceptable.
In September, a fan complained about eight men abusing Archer
Back in September 2019, an English fan said "racist and homophobic abuse" forced him to leave the fourth Ashes Test between England and Australia at Old Trafford. Ed Marsh told BBC Sport, he attended the Test with his parents and his sister. He said a group of eight men were singing a racist song about England's Barbados-born fast bowler.