#MeetTheMedalists: All about India's star athlete Jinson Johnson
#MeetTheMedalists: All about India's star athlete Jinson Johnson
Aug 31, 2018, 02:49 pm
2 min read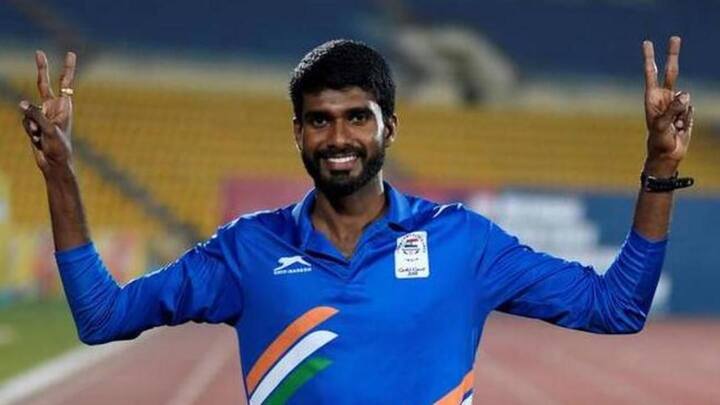 India's athlete Jinson Johnson made the Asian Games 2018 a memorable one as he won his second medal at the coveted tournament. After winning a silver medal in 800m earlier this week, he clinched a gold medal in the 1,500m race. He created a big gap in the last lap to finish atop. Here we look at the achievements of Jinson Johnson.
Johnson first Indian to clinch gold in 56 years
The 27-year-old athlete got to the podium after finishing his 1,500m race in 3:44.72 minutes. He finished ahead of Amir Moradi (3:45.62) and Mohammed Tiouali (3:45.88). Johnson became the first Indian to win a gold medal for India in 1,500m after a gap of 56 years. In 1962, Mohinder Singh had finished at the summit in this event.
A look at Johnson's background and achievements
Johnson was born on March 15, 1991 in Kozhikode district, Kerala. He became a middle distance runner and then joined the army in 2009. He gained a lot of exposure there. The Keralite came into the limelight at the Asian Athletics Championships in Wuhan in 2015 where he won silver. In 2017, he won a bronze at the Asian Championships.
Johnson broke Sriram's 800m national record recently
Recently, Johnson had smashed the 800m record held by the legendary Sriram Singh for a period of 42 years. He achieved the feat at the 58th National Inter-State Senior Athletics Championships. That helped him book a ticket for the Asian Games 2018.