After thrashing Melbourne, Girona rout Kerala to win pre-season league
After thrashing Melbourne, Girona rout Kerala to win pre-season league
Jul 29, 2018, 12:29 pm
2 min read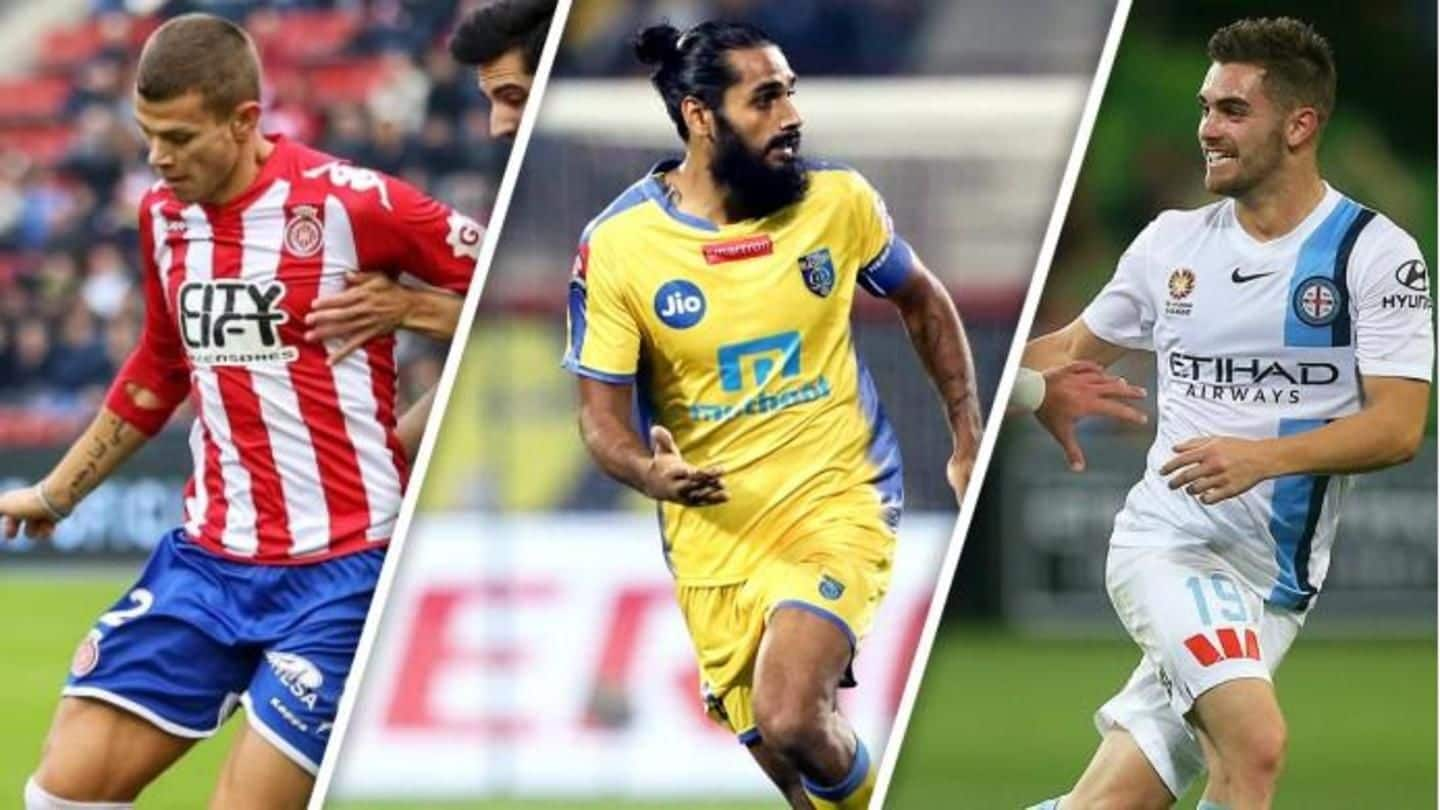 La Liga side Girona FC lifted the inaugural 'Toyota Yaris La Liga World' trophy after winning the last game against Kerala Blasters. The final score read 5-0. Blasters were a much-improved side since their 0-6 defeat at the hands of Melbourne City FC. They managed to hold the fort till the 30-minute mark before Girona brought on their onslaught. Here is our match report.
How did the match unfold?
After a dismal performance against Melbourne, Dheeraj Singh was replaced by the more experienced Naveen Kumar. This helped the Kerala team to soak in pressure. Girona went on full-attack mode from the beginning and kept the pressure on their opponents throughout the match. Poor finishing prevented the Blasters from netting in while their Spanish counterparts started with their goals galore from the 42nd minute.
Girona remain loyal to their philosophy
Before this match, Girona had also thrashed Melbourne City FC 6-0, the same score-line with which Aussies had won against Blasters. Girona stuck to their philosophy of building the attack slowly from the back and then spread out wide with the intention of making crosses. Eric Montes opened the account followed by Pedro Porro, Alex Granell, Aday Benitez and Aleix Garcia.
Reactions from the Kerala manager
Kerala manager David James commented, in a post-match interview, that playing against a top side was a major achievement in itself. This will give a lot of perspective to the Kerala players and management. "There are a lot of positives that we take from this tournament...I think we will be a force to reckon with once the ISL season begins," added James.
Spanish views on the tournament
Girona FC manager Eusebio Sacristan commented, "This tournament was a learning experience for us as we got to play in a completely different weather from what we usually play, the crowd was fantastic and I would like to congratulate all the people who turned out for our matches." It is certain that such international matches will help Indian sides immensely.