Happy Birthday Simon Taufel
Happy Birthday Simon Taufel
Jan 21, 2018, 05:25 pm
2 min read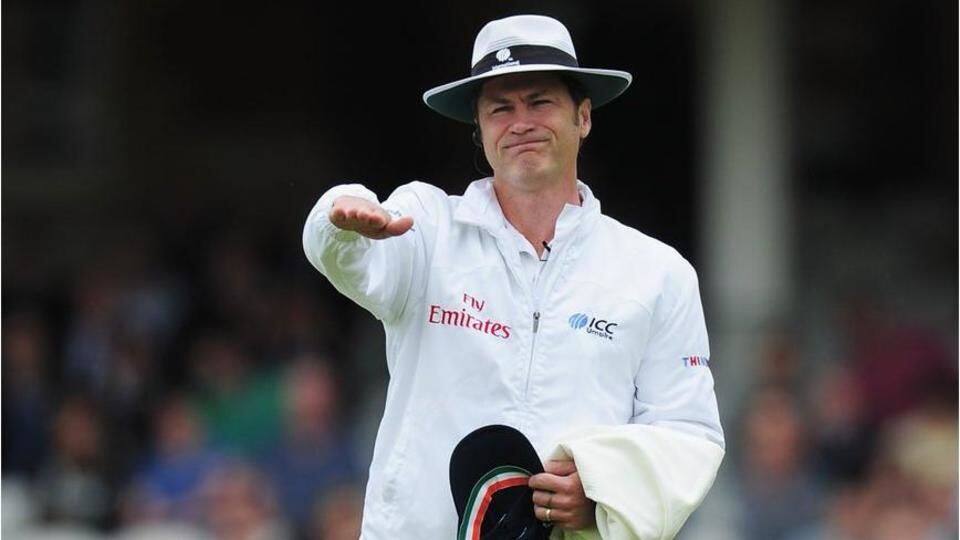 One of the best umpires of all time in cricket, Simon Taufel turns 47 today. The Australian who retired in 2015 has officiated 74 Tests, 174 ODIs, and 34 T20Is. Taufel was one of the youngest international umpires and he proved it to the world that you don't have to spend years to reach the top, all it takes is self-discipline and rigorous training.
Taufel started as a medium fast bowler
Taufel, who hails from New South Wales, began his career as a medium-fast bowler for Cammeray Cricket Club. However, a back injury forced him to abandon the sport. But he was shown a path to return to cricket by a friend who asked him to try umpiring. Taufel decided to give it a try and the rest is history.
Taufel officiated first international game in 1998
Unlike most umpires, Taufel did not spend years officiating several first-class games, his rise to the top was quite quick. After studying umpiring for 7 years and officiating few matches he was given the opportunity by Cricket Australia in 1998 and from then on, there was no looking back. Taufel went from nobody to being one of the best, the sport has seen.
Winner of 5 consecutive ICC Umpire of the Year
A role model for those aspiring to be umpires, Taufel was handed International Cricket Council's maiden ICC Umpire of the Year in 2004. He took home the award for the next four years until Pakistan's Aleem Dar was handed the award in 2009. He is the youngest person to have received the ICC's Bronze Bails Award, which is given for officiating 100 ODIs.
In 2009, Taufel had a close call with death when the Sri Lankan cricket team was attacked by terrorists in Pakistan. Taufel and the other umpires were in a minivan which was also shot at. However, none of the umpires including Taufel were injured in the incident, but the van driver was killed. Taufel has admitted that the incident changed him.
Taufel quit umpiring after the 2012 World T20 and took over the role of umpire performance and training manager with the ICC. However, he resigned from that post in October 2015. Despite the ICC's best efforts to convince him to stay, Taufel decided to move on saying there were much more important things in life than cricket.