Salah only 88? Liverpool fans angry with FIFA 19
Salah only 88? Liverpool fans angry with FIFA 19
Sep 11, 2018, 12:41 pm
2 min read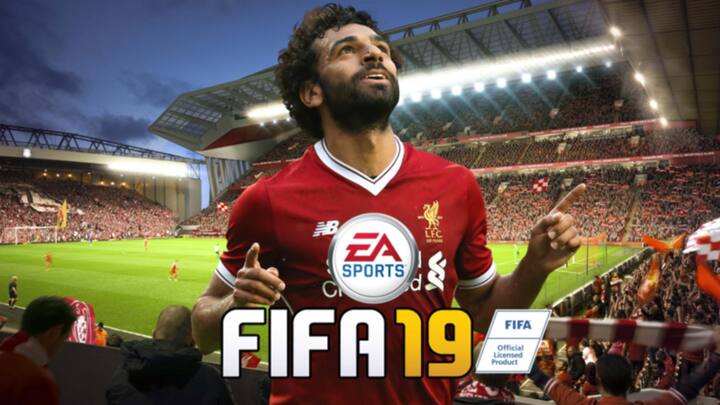 EA Sports has started its FIFA 19 ratings countdown. However, several fans are not happy about the ratings revealed till now. The most vexed were Liverpool fans when they found out that their star man Mohamed Salah has been rated 88 in the popular video game's latest edition. Fans believe he deserves 90 or more after last season's exploits. Further details follow.
The EA Sports FIFA 19 countdown
Every year EA Sports releases its ratings before the video game is launched in September, and most years, it becomes a subject of debate. Last year, fans of Lionel Messi were angry after he was rated a point lower than Cristiano Ronaldo. This year, ratings have already been 'unofficially' leaked, but EA Sports is yet to release its list of the top 20.
An analysis of Mohamed Salah's performance last season
Mohamed Salah was one of the most prolific goal-scorers in the world last season, finding the back of the net 32 times in the Premier League alone. Instrumental in Liverpool reaching the finals of the UEFA Champions League, Salah had scored 10 goals in the European competition. Salah had also received the PFA Player of the Season award last season.
Some fans have been vocal about their displeasure
There are others who feel the rating is justified
Liverpool fans shading FIFA for Salah getting an 88 rating for ONE great season, Cavani, Kante, Kane and MANY more are below 90 despite MULTIPLE beast seasons. Nobody's denying his capability lol.

— Arjun Chopra (@ArjunChopra_8) September 11, 2018
Did Salah deserve better? Here's our analysis
Undoubtedly, Salah was at his best at Liverpool, last season. Even though he was good at Roma, the Egyptian King was nowhere near his present form. Thus, his rating is justified as only players, who have been consistent at the top level, for a long period of time are rated above 90. If Messi was rated 93 last season, Salah's 88 seems reasonable.