Unai Emery sacked: Which manager can replace him at Arsenal?
Unai Emery sacked: Which manager can replace him at Arsenal?
Nov 29, 2019, 06:22 pm
3 min read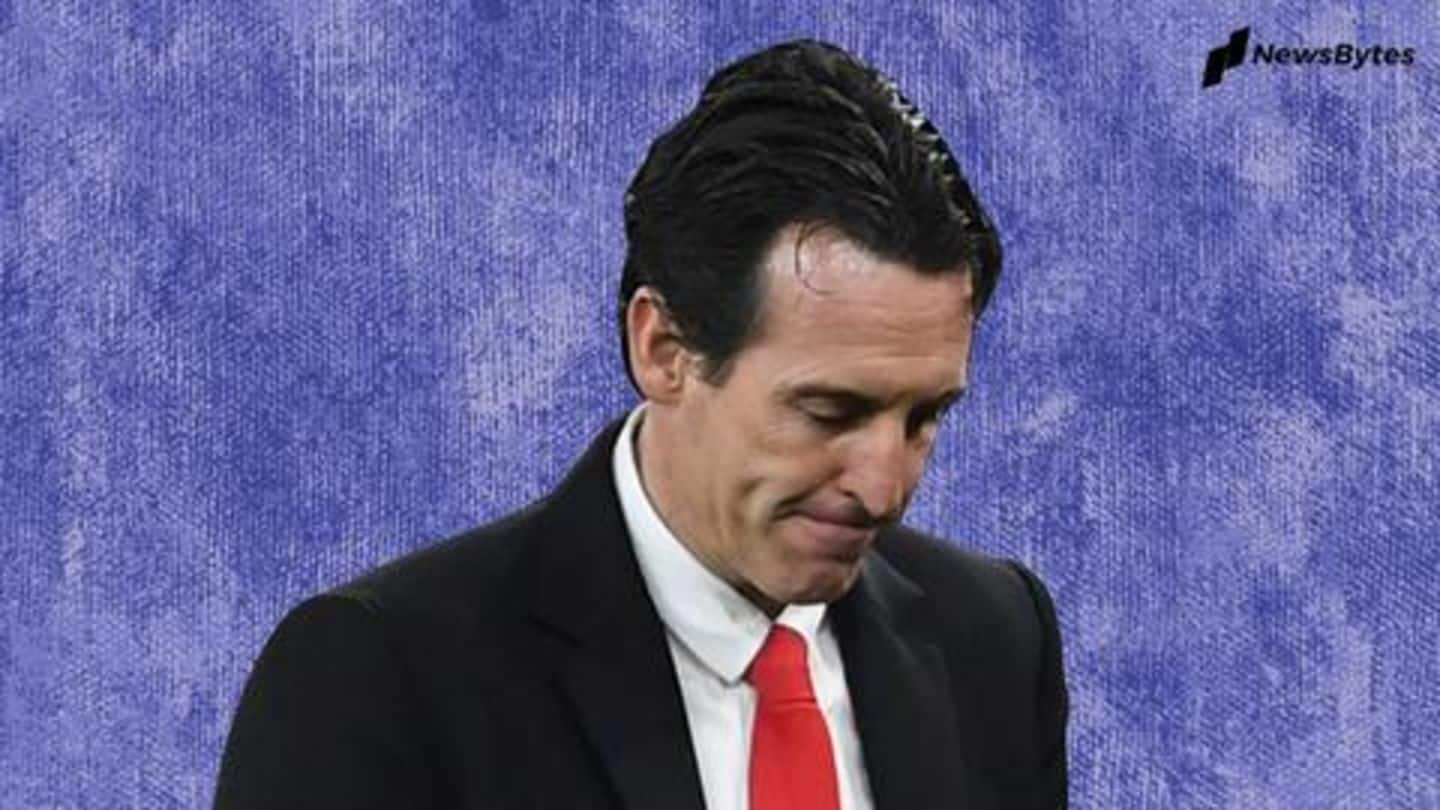 Arsenal have sacked Unai Emery as their manager following a disastrous run of late. The development comes barely 12 hours after Arsenal suffered a 2-1 defeat at hands of Eintracht Frankfurt at home during their UEFA Europa League tie on Thursday. As Emery's 18-month-long reign at Emirates Stadium comes to a sudden halt, we take a look at some managers who can replace him.
Emery was sacked following a poor run in the last seven matches, in which Arsenal were winless. "The decision has been taken due to results and performances not being at the level required," the club said in a statement. Meanwhile, Josh Kroenke thanked Emery and his team for their unrelenting efforts to make the club get back to the competitive level again.
Arsenal deliver statement following decision to sack Emery
The Argentine is favorite to join another London-based club
Logically, the first choice and name on everyone's mind would be Mauricio Pochettino, who was just sacked by another top English club, Tottenham Hotspur. Not just he helped Spurs finish as the runners-up in the UEFA Champions League last season, but owing to his ability to play high-pressing and attacking style of football, he could put Arsenal's mid-field to good use.
An Italian who should try his unfazed luck at Arsenal
While Massimiliano Allegri was one of the candidates interviewed to replace Arsene Wenger, it still baffles us as to why he was ruled out. Having won the Serie A with Juventus five times, along with two UEFA Champions League runners-up finish, he is certainly a top choice. While he might not have managed outside Italy, known for his tactical intelligence, Arsenal should fancy him.
The German could give a new dimension to Arsenal's squad
Niko Kovač was also one of the top managers to be sacked by a top German club, Bayern Munich, this month. Furthermore, Arsenal fans were vocal of Kovač being the prime guy to replace Emery. Meanwhile, known for his 4-2-3-1 formation, a trend which Arsene Wenger generally followed during his glory days, along with the concept of playing counter-attacking football, could really help Arsenal.
An alumni with the Spanish touch
Now, he might be out of the box, but Mikel Arteta, who was once the club captain under Wenger, has taken up the coaching role and is Pep Guardiola's right-hand man at Manchester City. As he gains a wealth of experience from the most successful Spanish manager, along with his fair idea on how things work at Arsenal, he could be a top choice.